O2, Three, and Vodafone reach agreement to construct more than 220 new 4G masts by 2024, taking partial 'not‑spot' coverage to 84% of UK landmass.
Sites will cover areas BT/EE already reach, with "historic investment" seemingly respected, per Allera's request.
Frozen out of initial announcement, BT updated on its own plans for 469 site upgrades in 2021.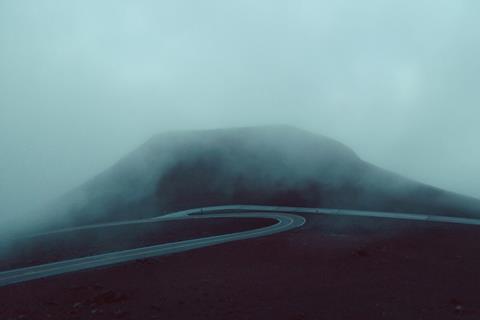 The Shared Rural Network (SRN) — under which BT/EE is partnered with fellow mobile network operators (MNO) Telefónica UK (O2 UK), Three UK, and Vodafone UK — flagged its first meaningful progress since its formal launch in March 2020 (BTwatch, #311). News of the update came in two parts — an initial declaration focused on the collaborative plans of O2, Three, and Vodafone to fill gaps in 4G coverage, followed a little while later by news of EE's own plans to further expand its coverage over the course of 2021.
Rubbing out grey spots
Approximately 222 new sites are now in the pipeline thanks to an agreement between O2, Three, and Vodafone, due for construction by 2024.
The new sites will be spread across all four home nations and aim to eliminate so‑called "partial not‑spots": those areas where 4G coverage is provided by at least one MNO, but not all. Given the masts are the product of an agreement between O2, Three, and Vodafone, they will include areas already covered by EE, as confirmed by an EE spokesperson to ISPreview.
The exact number or locations of the new masts have not yet been confirmed, both of which are subject to finding suitable sites, sourcing backhaul, and earning approval from local residents. At present, though, 124 are slated for Scotland, 54 in England, 33 for Wales, and eleven in Northern Ireland. The phase is funded by the three MNOs and each will lead on 74 sites apiece.
Once this initial phase is completed, 84% of UK landmass will be reached by all four MNOs, up from 67% at present. It brings the SRN much closer to its 2026 target of 90% UK‑wide coverage.
One of these kids is not like the others
In the wake of the other operators' proclamation of their commitment to building out 4G coverage, EE made efforts to trumpet its own plans.
The operator said it will upgrade a further 469 sites in remote areas during 2021, which would take the total of locations it has provided with improved 4G coverage since the SRN agreement was unveiled to 579. The total breaks down to 333 sites in England, 132 in Scotland, 76 in Wales, and 38 in Northern Ireland.
At the end of 2020 EE had also trumpeted its leading position on geographic coverage, as reported in Ofcom's Connected Britain 2020 report. This had shown that EE's geographic coverage had reached 85% (up one percentage point on a year earlier), compared to the 79% coverage reported by last‑placed Three (coverage for O2 and Vodafone was not disclosed).
EE also appears to be forging ahead with other rural coverage schemes, as evidenced by its ongoing commitments to the Scottish 4G Infill programme (see separate).
EE's geographic coverage is seemingly impressive, but it still appears to be behind schedule on coverage targets related to the Emergency Services Network, which need to see it reach north of 95% of the UK's landmass to match the capability of the current emergency network (BTwatch, passim).
In the realm of 5G, EE Chief Executive Marc Allera recently sought to press home EE's claim of network advantage by calling for a standardised system for testing mobile network operators' reported 5G coverage, and accusing rivals of overstating the reach of their 5G networks. In an article published on LinkedIn in mid‑January 2021, he asserted that EE had "clear benchmarks and strict criteria" in place — including a minimum population of 10,000 people, within which it must deliver 5G coverage to at least a third of the local population as well as the location's centre — before it counted an area within its 5G coverage statements. Allera posted the article on the same day that EE activated its 5G network in 13 more towns in the UK (see separate), to reach a total of 125 cities and towns across the country. He noted that if EE were to "loosen our criteria like some competitors", it could increase this claim to "around 200 unique locations".
Phase two may see more widespread sharing of the burden
A firm deal between all four MNOs to share existing infrastructure has proved elusive since the SRN idea was first floated, despite an apparent mutual understanding that 4G coverage can only be expanded economically if the burden is shared.
EE, given its greater investment in rural coverage in recent years, arguably stands to lose the most if it were to offer its rivals access: "prior investment must be respected", said BT Consumer Chief Executive (CEO) Marc Allera in early‑2020. However, the prices EE set to share masts were seen as having the potential to "undermine the viability of the project", according to O2 CEO Mark Evans (BTwatch, #308–#310). The creation of the SRN project went ahead, despite these worries, although built on foundations of a consensus on the need for universal coverage, rather than a commitment to collaborate to enable it.
The next phase of coverage improvements linked to SRN is expected to aim at plugging 'total not‑spots' — areas where no 4G operator is present. £500m of government funding is said to be available to aid this stage of deployment, and here there is more potential for collaboration among all the MNOs.
The quartet reached an agreement with UK regulator Ofcom and the government to ensure 95% of the UK landmass is reached by at least one operator by the end of June 2025 (BTwatch, #311).