Developing plans for rural network-sharing for 4G may be echoed in fixed‑line plans as BT and government sketch out fibre acceleration strategy.
Allera sets out costs of cooperation as mobile sector grapples with putting promises into action.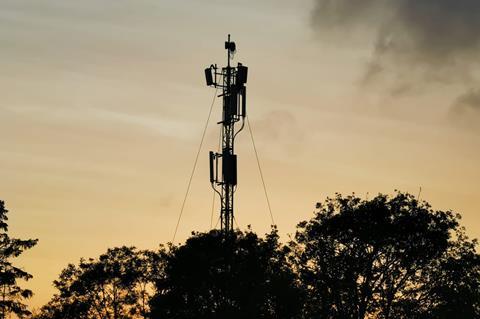 Following the January 2020 industry meeting in Downing Street, London with the re-elected UK Prime Minister Boris Johnson, reports have emerged suggesting BT Group is formulating plans that would enable greater collaboration between operators and government in delivering fibre infrastructure to the most remote areas of the country.
According to The Telegraph newspaper, during the telecoms industry summit focused on government 'Gigabit Britain' plans (BTwatch, #306 and #307), BT's Group Chief Executive (CEO) Philip Jansen was said to have proposed a "single rural network", which he believes would be required to meet the Johnson government's targets. Sharing an acronym with the UK mobile operators' Shared Rural Network (see below), unidentified "insiders" informed The Telegraph that Jansen told the Prime Minister that such a scheme would allow rivals to cooperate in order to avoid building overlapping networks in the 20%–30% of the UK where fibre network construction is less economically viable. However, whether such a scheme is feasible would depend on political and regulatory will to revise competition laws that prevent rivals from collaborating, and operator enthusiasm for collaboration, among other aspects.
Jansen was also said to have taken the opportunity to call on the government to ease business rates on new broadband networks — a regular refrain from BT and other communications providers. One suggestion was to extend an exemption "holiday" on business rates from five years to 20, with the hope that such a measure could be included in the next government budget in March 2020.
The 4G Shared Rural Network (SRN) proposed by the four UK mobile network operators to eliminate partial and complete LTE 'not‑spots' across the UK already has provisional support from the Department for Digital, Culture, Media & Sport (DCMS), with formal agreement expected in early‑2020. Regulator Ofcom supports the plan, and recently consulted on a revised auction of spectrum in the 700MHz and 3.6GHz–3.8GHz bands, based on the assumption that the SRN will become legally-binding in early‑2020 (BTwatch, #303 and #308).
In its Connected Nations 2019 report, Ofcom said that three million premises, or 10% of the UK total, now have access to full‑fibre broadband connections — more than 1.5 million more than in the previous year.
BT plays hardball on costs of sharing
Meanwhile, in the days following the summit, BT Consumer CEO Marc Allera stated that the operator had submitted its cost proposal for sharing sites with its peers, and emphasised the importance of ensuring that investment made in EE's comparatively extensive rural coverage is protected.
Allera described the new government's aim to complete the SRN deal within its first 100 days as "pacey", but said that all "enablers" are now believed to be in place. The Consumer CEO talked-up EE's investment in geographic coverage as a boon for consumers, and the cost proposals as a way to ensure fairness.
"We think it's fair and reasonable that this investment and the current value of the site are both taken into account, and need to be recognised when others come to 'share' it. Of course, this goes both ways and should ensure that the fair approach to rural coverage that the SRN was designed to introduce is maintained. Finding an analogy here is tricky because this is complex, but I sometimes think of it like Sainsbury's building a new superstore in a rural area and being made to give away shelf space to Tesco, Lidl, and Asda. "


— Allera.
Towards the end of 2019, away from the PR spotlight, Allera had also noted that EE could maintain a competitive advantage through the industry commitment to SRN. He suggested that BT/EE's more extensive coverage (in part enabled by EE's securing of the Emergency Services Network contract) meant it could maintain a focus on 5G rollout while other operators diverted more resources to fulfilling SRN commitments (BTwatch, #308).