BT presented its headline financials as having been on track, COVID-19 crisis excepted.
On an 'adjusted' basis, revenue and EBITDA were each down around 3% for the FY.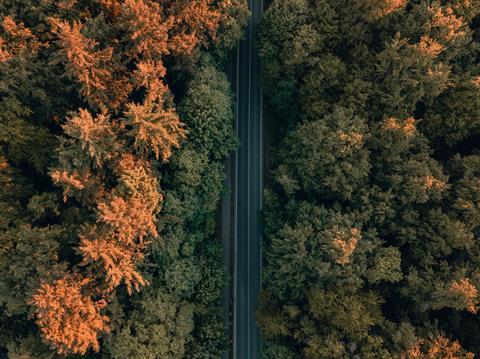 BT presented its headline financials as having been on track, COVID-19 crisis excepted.
On an 'adjusted' basis, revenue and earnings before interest, taxation, depreciation, and amortisation (EBITDA) were each down around 3% for the FY. Openreach was the only reporting division to grow revenue in the FY or Q4.
In terms of FY19–20 guidance, BT claimed it had achieved its goal, with adjusted EBITDA hitting its minimum target of £7.9bn, capital expenditure (capex) of £3.9bn at the top of the range, and £2bn in normalised free cash flow bang in the middle. An adjusted revenue decline of "around 2%" was said to have been achieved, although a reported decline of 2.7% is arguably a stretch on the range of the approximation.
BT indicated that it would provide financial guidance later in the year, but whether this will be at the upcoming brief first quarter update in July or at the half‑year update in November is unclear. The only ongoing prediction was on the expected impacts of the coronavirus pandemic on trading, with five risks identified:
Lower revenue from BT Sport with reduced subscriptions and advertising.
"Sharply reduced" business customer activity and rising insolvency.
Lower volume of broadband and Ethernet provisioning and upgrades at Openreach, partially countered by more favourable churn rates.
Weaker retail trade for Consumer and Enterprise, again partially offset by churn improvements.
Greater caution and lower spending from multinationals, with cancellations and delays to orders already seen.
BT Group, financial highlights, FY19–20
FY18–19
FY19–20
Change
Sources: BT Group.
Notes: On 1 April 2019, BT adopted IFRS 16, the new accounting standard for leases, on a modified retrospective basis without restating the comparative periods. BT has presented select proforma financial information for the period ended 31 March 2019; however, history for certain financial KPIs impacted by IFRS 16, for example, operating profit and net debt, cannot be calculated under BT's modified retrospective approach. These lines are shown in the proforma template for completeness but with no historical values. * Adjusted, i.e. before specific items. ** BT prefers to highlight its 'normalised' cash flow figure, which excludes specific items and includes purchases of telecoms licences. *** Following the quantification of the impact on the balance sheet of IFRS 16, the FY19–20 opening balance for lease liabilities as at 1 April 2019 has been reported as the FY18–19 full year value. These figures were revised in Q4 FY19–20 to align with reported lease liabilities. **** In FY18–19, the reported net financial debt/cash included c. £200m of finance lease liabilities in each quarter. To provide a like-for-like comparison to FY19–20, these have been excluded from all FY18–19 figures.

Revenue *

£23,459m

£22,824m

-2.7%

EBITDA *

£8,126m

£7,907m

-2.7%

Net income

-

£1,734m

-

Capex

£3,637m

£4,099m

12.7%

Normalised free cash flow **

£2,440m

£2,011m

-17.6%

Net debt ***

£17,098m

£17,969m

5.1%

Net financial debt (exc. leases) ****

£10,829m

£11,347m

4.8%
Slimming down is coming at a cost
BT recorded a loss of £36m in relation to the sales of BT Fleet Solutions and Tikit, and costs of £36m in relation to sales that have not yet been completed.
The offloading of assets in Latin America and France, set to be completed in the coming year, also prompted a specific item charge of £127m, as the amount that BT expects to recover from the sales is below the value of the assets previously recognised on its balance sheet. The sale of BT's Spanish business is expected to be completed for a profit.
Divisional highlights: fighting on multiple fronts
Across the results, BT's customer‑facing divisions reported on points of progress and ongoing challenges across disparate markets.
The divisions that were able to best manage the Group's overall revenue trend, Consumer and Openreach, also saw more significant declines in profitability.
Global, meanwhile, which has been on a slippery slope on revenue for several years as it retrenches, showed signs that cost transformation efforts and the transition towards the asset‑light model might be paying off. Revenue for FY19–20 was down 8%, but EBITDA increased by 5%.
Enterprise, following a similar path to Global in its turnaround, also saw strongly declining revenue, but experienced a slower fall in EBITDA.
Revenue
Change (reported)
EBITDA
Change
BT Group, performance by unit, FY19–20 (adjusted) *
Sources: BT Group.
Notes: The reporting format was updated from Q3 FY18–19 to reflect changes in the business organisational structure, namely the formation of Enterprise from the combination of Business and Public Sector (BPS) and Wholesale and Ventures, and the transfer of Northern Ireland Networks (previously hosted by BPS) into Openreach. In addition, the KPIs reflect that BT Group now accounts for internal revenue generated by its Ventures businesses within Enterprise as revenue rather than as an internal recovery of cost. * Adjusted revenue and EBITDA strip out the effects of specific items.

Consumer

£10,388m

-1.9%

£2,426m

-5.2%

Enterprise

£6,093m

-4.7%

£1,965m

-3.3%

Openreach

£5,112m

0.7%

£2,858m

-2.6%

Global Services

£4,361m

-7.9%

£634m

5.0%

Other, intra-Group

-£3,130m

-6.2%

£24m

n/a

Total Group

£22,824m

-2.7%

£7,907m

-2.7%
Bundling yet to take hold. BT Consumer is continuing to see slow progress in increasing the average number of products and services per customer household. Two years into a renewed commitment to foster converged service bundles for both BT and EE, the average revenue generating units per household stands at 2.38, compared to 2.36 at the end of FY17–18.
Nothing much on TV. Beyond acknowledging its launch (BTwatch, #310), BT gave no indication of the progress or uptake of its latest BT TV proposition — not even suggesting that it was performing "as expected", or showing promise, or any of the other vaguely upbeat terms usually associated with early‑stage launches. While over‑the‑top video streaming services have seen significant adoption since March 2020 lockdown requirements took effect, it may have been too late for any positive progress on the BT TV service in Q4, and the overall television segment of BT revenue is probably seeing more downside than upside considering the absence of live sport in recent weeks.
Superfast still beyond most UK businesses. While BT is focusing on its ultrafast rollout plans, it is worth noting that its fibre‑to‑the‑cabinet (FTTC) superfast network remained out of the reach of most Enterprise customers at the end of FY19–20. FTTP coverage of 49.7% was reported by the division, compared to around 80% for the UK's consumer population.
BT Global booked stronger order performance in FY19–20, with the rolling twelve‑month intake reaching £4.3bn, compared to £3.3bn a year earlier. Lloyds Banking Group was called out as a major renewal in recent months, although the division warned it expected to see a tough patch for renewals in FY20–21 above and beyond the brake on growth anticipated in relation to COVID‑19. Meanwhile, a major public sector contract extension was highlighted by Enterprise as it reported a 23% increase in retail orders to £3.6bn and a 15% increase in wholesale orders totalling £1.2bn.
BT Ventures no more. The sale of Tikit and BT Fleet during FY19–20 marked the end of BT Ventures. The mishmash unit of legacy services such as BT Payphones and specialist operations such as monitoring and alarms solution provider BT Redcare has been disbanded, with the remaining pieces merged into the wider business.
Auto‑compensation is hitting Openreach. Revenue was said to have been boosted at Openreach by the success of the commercial fibre programme, although volume discounts and higher operating costs meant growth was accompanied by lower profitability. The division acknowledged that implementation of auto‑compensation for missing service level guarantees had lifted payouts despite all service targets set by the regulator being hit.
… but revenue detail disrupts BT's new narrative
When considering external BT Group revenue, based on the four major service categories used by the Group — fixed access subscriptions, mobile subscriptions, ICT and managed networks, and equipment and other services — it can be seen that income from fixed access still dominates, with mobile the second largest stream.
Despite the impact of digital transformation, in line with aspirations of the sector as a whole, BT's reliance on access services emphasises the continuing dominance of traditional business for the operator.
While BT Group has been stressing the move away from low-margin revenue streams such as equipment sales, and a focus on higher‑value managed network services, it is striking that the revenue decline for FY19–20 was driven by a substantial drop in supposed growth areas. Meanwhile, the other services line, including equipment sales, was the one element of the business that saw growth at Group level.
BT Group, revenue by category, FY19–20
FY18–19
FY19–20
Change
Source: BT Group.
Notes: * Adjusted, i.e. before specific items.

Fixed access subscriptions

£9,242m

£9,065m

-2%

Mobile subscriptions

£5,273m

£5,090m

-3%

ICT, managed networks

£4,849m

£4,406m

-9%

Equipment, other services

£4,095m

£4,233m

3%

Total revenue*

£23,459m

£22,824m

-3%
Global losing out on mobile and ICT
It may be of particular note that BT Global, which is pursuing a new business model centred on a portfolio of cloud offerings, dynamic networked services and cybersecurity, reported a precipitous decline in ICT and managed services for the year.
The division has declared a "strategic" retreat from low‑margin services (assumed to be hardware and basic connectivity‑related), but the collapse in ICT raises questions about the nature of contracts that have been the basis of this revenue category to date. Enterprise, conversely, can be seen holding ground in this segment, at a time that could be considered earlier days in its transformation when compared to its multinational sibling.
Less positively for Enterprise — and as previously suspected by BTwatch — confidence among senior management that the closer integration of mobility services from EE would provide a significant opportunity for growth has proven unfounded. BT had warned last year that the corporate mobility market was increasingly cutthroat, and a 6% fall in revenue in FY19–20 reflects this. Again, though, it is Global that provides the most startling reversal, with mobile services revenue falling by more than a third in the FY.
Consumer can be seen as consistent in its performance, with modest declines across the board, but with traditional fixed business suffering marginally more than mobile.
Openreach's external revenue uplift reflects the division's reinvigorated commitment to support external communications providers (CP). Volume deals that have accelerated the adoption of superfast broadband outside the BT Consumer footprint are evidently paying off, as claimed by the division.
BT Group, revenue categories by unit, FY19–20 *
ICT, managed services
Fixed access
Mobile subscriptions
Equipment, other services
Total
Sources: BT Group, BTwatch.
Notes: * Adjusted, i.e. before specific items. ** External revenue

Consumer

—

£4,443m (-3%)

£3,807m (-2%)

£2,036m (-1%)

£10,286m (-2%)

Enterprise

£2,207m (-1%)

£2,007m (-8%)

£1,199m (-6%)

£404m (18%)

£5,817m (-4%)

Global

£2,199m (-16%)

£352m (-3%)

£84m (-35%)

£1,726m (6%)

£4,361m (-8%)

Openreach**

—

£2,293m (7%)

—

£66m (2%)

£2,359m (7%)