BT is upping the target for full-fibre to 20 million premises passed by the 'mid- to late-2020s'.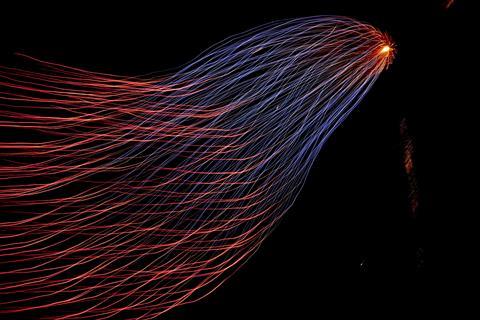 BT is upping the target for full-fibre to 20 million premises passed by the 'mid- to late-2020s'.
This caveated commitment usurps the previous target of 15 million by the mid‑2020s, although it is not clear that it marks a significant acceleration. Should Openreach be able to maintain its impressive run‑rate on homes passed for a couple of years longer, the new goal looks more like a natural extension of existing commitments rather than a step‑change in approach.
BT is clearly delighted with Openreach adding 1.3 million premises in FY19–20, and aims to raise its run‑rate to two million this FY, and then to a top-speed of three million. It is currently ahead of its immediate target, at 32,000 a week (equating to around 1.7 million a year), and is confident enough to add half a million extra premises to its footprint target for March 2021, increasing the goal to 4.5 million premises passed.
Describing the FTTP programme as "the biggest communications infrastructure investment in the UK in a generation", BT said the 20 million goal could be achieved largely within a £300–£400 envelope per‑premises for deployment cost. However, this estimate is based on receipt of promised government subsidy to support the rollout in more remote and rural areas where costs would be "significantly higher". Providing full fibre to new builds is also said to be pricier than the average envelope cost, due to the lack of existing infrastructure.
Reflecting confidence in the processes that have been bedded down at the access services business, Clive Selley, Openreach CEO, indicated that he believes the division has deployment nailed. The challenge now is for Openreach to up its game on provisioning.
The ongoing commitment to fibre underlines that BT is hellbent on retaining fixed-line and mobile market leadership. The group can be seen defending its position in a more assertive and proactive fashion than under Jansen's predecessors, including expectation to take market share in urban areas where it overbuilds cable. Jansen also claimed no concern at the proposed Telefónica UK (O2)–Virgin Media merger, and the read-through could be that BT actually welcomes a more consolidated and rational (read 'less competitive') market (see separate report).
… terms and conditions apply
The BT plans remain subject to success in securing a series of supportive decisions from government and the regulator Ofcom. The enablers that BT is calling for have been regularly stated and are considerable.
Particularly significant will be ensuring the ability to make "acceptable deals with customers". This has previously appeared a stumbling block, with the operator calling for leeway to sign contracts with communication provider customers that run for longer than the typical period covered by a regulatory review. The challenge is agreeing pricing that could be undermined by subsequent regulatory decisions that challenge the economics of a deal.
The definition of what constitutes a 'fair bet' on BT's investment commitment also needs to be finalised, although it appears that there may be some progress here. BT set out expectations that its fibre investment would offer mid‑case return on capital of between 10%–12%. This level aligns with Ofcom's initial fair bet proposals on FTTC rollout, with any caps in future regulation unlikely to be lower. This expectation of return for BT still seems moderate, but appears to be optimally calibrated to be presentable to key external stakeholders.
More detail on government funding plans is called for, and rates relief is an enduring demand from the operator, with Selley and Jansen often going to bat in pursuit of a fibre rates suspension (BTwatch, #309, #311, passim).
BT's current bullishness is somewhat surprising in the light of ongoing delays in finalisation of the Wholesale Fixed Telecoms Market Review 2021–2026, which will determine the regulatory environment in which Openreach operates. The regulator extended the deadline for response to its proposals until late‑May 2020, so further amendments may be on the cards, and a final statement is not due until early-2021, a matter of weeks before the new rules are set to come into play. A degree of certainty around the terms is considered crucial for BT to be able to confirm targets, with Jansen previously stating that until the review's terms are finalised "nothing is cast in stone" on the rollout (BTwatch, #308).
Jansen made a pointed comment about relations with Ofcom being much improved since senior staff changes at the regulator, which is something he probably should have kept quiet about to avoid renewed screams of 'regulatory capture'.
Beyond BT's new target of passing 20 million premises by the mid-to-late 2020s, Jansen recently pitched a 26 million premises footprint as the final destination for the BT plan. Speaking on a Talks at Goldman Sachs interview, the CEO said that he envisages BT will "keep going on that [beyond the latest target], probably until we get to a footprint of 26 [million] or so at some stage".
5G rollout part of the plan
BT indicated that it would double its existing 5G footprint by the end of the current financial year. Previously, CTIO Howard Watson indicated that the end of 2020 would be around the time that an at‑scale deployment would be meaningfully underway, supported by demand for an anticipated 5G Apple iPhone. Overall, however, he anticipated that the timeframe would not be materially different from the 4G rollout, with 85% coverage taking around eight years. The focus of 5G development may differ from 4G, however, with business and industrial use‑cases dominating current thinking on its adoption.
The commercial case for full fibre?
There remains the awkward question of whether full fibre deployment is actually market-led, at least in the consumer segment.
The BT business case now seems led by a combination of retaining wireline market leadership and cost-efficiencies, as well as refreshing core infrastructure for decades to come, but not current volume demand. BT even appears to be delegating market development to CPs (including its own), both in terms of the critical migration from copper to fibre, and developing alluring propositions.
Domestic premises with slow connections clearly need upgrading, but even here there are alternatives to fibre, particularly in rural areas.
The story is not dissimilar with 5G. While it is possible that self-serving benefits are sufficient to justify upgrade, BT is clearly trying to play a nearly full hand of consumer, demand, necessity, and national interest cards to secure support (and even assistance) from government, investor, regulator, and other stakeholders.