European security capabilities enhanced, while Sydney upgrade helps support a 'follow-the-sun' strategy.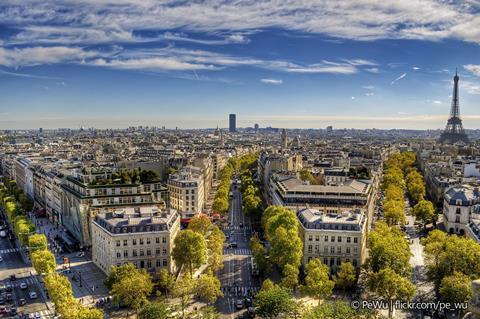 BT Global Services is to open a new Cyber Security Operations Centre (Cyber SOC) in France and expand its existing SOCs in Germany and Spain.
The new Cyber SOC in Paris will provide advanced incident detection, threat intelligence, orchestration, and automation services, as well as real-time intelligence sharing across BT's global network of SOCs, and in-country capabilities such as support in local languages and compliance with data protection regulations.
BT's international network of SOCs employs 3,000 security specialists and is said to deal with around 125,000 cyber-attacks per month, as well as supporting solutions delivered to external private and public sector clients.
The new Cyber SOC has been designed to meet both local Prestataires de détection d'incidents de sécurité (PDIS) and European NIS Directive requirements, which will enable it to qualify as a Security Incident Detection Service provider in the country. BT confirmed it is currently in the process of obtaining PDIS certification, which is required to be held by security providers in France contracting with organisations that manage critical national infrastructure.
BT is also expanding its existing SOCs in Frankfurt and Madrid. From July 2019, BT's SOC in Frankfurt, which opened in November 2017 (BTwatch, #290), will offer Cloud SIEM (Security Incident & Event Management) services to customers. The managed detection and response Cloud SIEM service combines threat detection, incident response, and collaborative threat intelligence, and enables SOC teams to detect and remediate a wide range of cyber-attacks, and generate real-time compliance reports.
As part of the expansion, BT's Cyber SOC in Madrid will also relocate to new, "purpose-built" facilities, with about 50 cyber experts to be based at the centre. The enhanced Cyber SOC will also offer Cloud SIEM services.
Ribbon cut at expanded Sydney offices
BT Global Services also trumpeted an official opening ceremony to mark the expansion of its SOC facility in Sydney, Australia.
The site is part of a 'follow the sun' approach to ensuring around the clock security capabilities, and was originally unveiled in late-2017 (BTwatch, #289).
The research and development-focused site has received AUD 1.7m (£1m) in grants from the New South Wales government linked to plans for the creation of 170 "highly skilled" jobs in the region by 2022.