Closer partnerships with customers and more collaboration with key suppliers viewed as especially key in post‑COVID‑19 era.
Hyperscalers looming large as a challenging market presence but also as potentially valuable partners.
Response to current disruption is providing BT with food for thought on how it can move fast and fix things.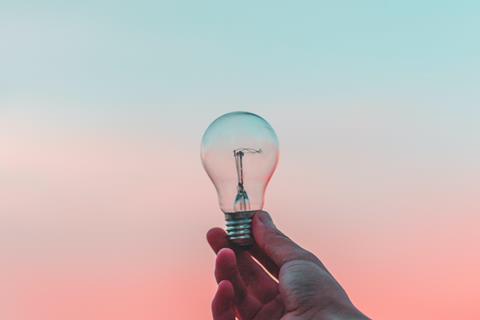 Top BT executives have been active participants in virtual conferences during the lockdown, highlighting the need for collaborative relationships with customers and partners, and looking ahead to opportunities once the crisis passes. Neil McRae, Chief Architect at BT, emphasised the importance of improving the way operators collaborate with enterprise customers, to ensure that a new class of services can be created once standalone 5G core networks are in place.
Speaking during an online panel session at the DSP Leaders World Forum 2020, McRae said one of the items at the top of his list is finding a "much more embedded" way of collaborating with customers, which he described as "a critical challenge for us."
Flanked by executives from Ericsson and Ciena's Blue Planet division, "who are two of our fantastic partners at BT", McRae also spelled out how BT wants to be viewed more as a technology company, not just as a provider of connectivity or telecoms services. "We are much more a portfolio of capabilities than a one‑trick pony," he said. "I think if all you look at BT as is the connectivity partner, then you've probably really missed the value that we bring."
Meanwhile, Fotis Karonis, Chief Technology & Information Officer at BT Enterprise, made use of a virtual panel organised by the TM Forum to further emphasise the importance of partnerships if operators are to fully exploit business‑to-business (BTB) opportunities in the 5G era.
During the panel, titled Hard Talk: How will telecoms operators seize the B2B opportunity?, Karonis highlighted the role of the telco's ecosystem in delivering services and said enterprises themselves should be regarded more as partners than customers.
Hyperscalers attractive, but tough to work with
Karonis also pointed to the need to refresh the ecosystem with new players, including the hyperscalers. However, he sent what could be regarded as a polite shot across the bows of these cloud‑native players regarding profitability. "Yes, we do need partnerships", he said. However, "if you look at the practices, if I do something on‑premise, my margin will be 70%, but if I do something with a hyperscaler, my margin will really be poor at the moment, which is actually diluting your revenue stream. Everyone has to make an effort to make that work", he added.
Karonis called on hyperscalers to "understand the economies of scale, the investments that are required, and the margins that we need to generate".
John Vickery, BT's Principal Technology Partner for Enterprise, agreed that partnerships will be a key requirement — along with the combination of networks and application layers — for the creation of successful digital services.
Speaking on the Digital Services Markets and Business Models panel during the DSP Leaders World Forum 2020, Vickery declared it would be 'naïve' for operators to think they could usurp the role of the IT world's hyperscalers at one end of the spectrum, and new developers at the other. Instead, coordination and orchestration can provide a way forward.
5G an opportunity, whichever way you slice it
The primary focus of McRae's panel was on how 5G can be a driver for new business services. Network slicing quickly emerged as a topic of discussion because of the technology's ability to allow networks to be tailored to meet the requirements of different applications.
As pointed out by Folke Anger, Head of Packet Core Solutions at Ericsson, a dedicated network slice offers much more flexibility when trying to serve the needs of different vertical sectors. The panel recognised, however, that the case for countless industry‑specific solutions was not necessarily the best way forward.
"I'm a slight sceptic on network slicing in the form of having hundreds or thousands of slices. There are clearly use cases that make sense… In my mind it's about finding the network characteristics that a use case needs and aligning the slices to that. But it's very early days. It's too early to tell what the right model is. "

— McRae.
McRae cited the UK's emerging Emergency Services Network which will run on EE's network as an example of where a clear use case for network slicing can be demonstrated. However, he also warned against making network slicing too complicated. "I think the kryptonite… of telcos is complexity. The minute that we make network slicing too complex, it will be very challenging."
The core of the matter
McRae also provided some insights into why a standalone 5G core is "crucial from a long‑term viability point of view in terms of how we operate and run the network".
A key element of a standalone core is that it is "really built for automation", which McRae described as potentially the most important of the capabilities that will come with the adoption of the new network technology. "Moving towards that standalone full‑fat 5G core is really an important step for us all," he said.
BT is working with Ericsson on its cloud native core, and BT's Chief Architect could not stress enough the importance of adopting a cloud‑native mindset when implementing 5G. McRae predicted that it will become the basis for all operators' infrastructure in the near future as they emulate successful practices of the largest cloud services providers.
"You see the hyperscalers [are] able to effectively run 24/7 and very rarely have any interruptions to service, and that's a model that works extremely well for them, and we need to build on that model… I think all operators are going to be moving to that model over the next few years. "

— McRae.
McRae suggested that BT's commitment to going cloud native had seen it resist early iterations of virtualisation for fear of complications down the line. However, he considers that the Group is now seeing the benefit of playing the waiting game, with BT TV and BT Sport now "run entirely in a cloud‑native environment".
"In BT, we've kind of skipped the whole [virtual machine]-based virtualisation because we just saw too many bottlenecks for it. Where we've been wanting to get to is straight to a cloud‑native architecture. It's meant things have taken longer for us a little bit, but actually we're starting to really see the benefits of that. "

— McRae.
Karonis said BT can play a role in 5G that extends far beyond connectivity, albeit while stressing connectivity's importance. He cited healthcare as one area where there has been a great deal of interest in 5G‑based use cases, such as remote care (and where BT Enterprise has been showcasing its capabilities — BTwatch, #305). "We need to think about outcomes" for the customer, he added.
Battle‑hardened operators finding a new confidence
Karonis joined numerous other telco executives in citing opportunities in the post-COVID‑19 world, saying telecoms networks have proved to be an essential service and their resilience in the face of huge increases in data and voice traffic has led to an increase in public trust.
Service providers should "embrace some positive aspects of what we learned through this COVID crisis", such as working faster, making decisions more quickly, acting with greater agility, and trusting teams to work closely with the customers, he said. "I think the cultural element has created a positive impact that ripples through a large organisation. That is a capital we need to maintain," Karonis said.
Operators are in a position to "define the new normal, rather than being the recipient of the new normal", he concluded.
BT's Vickery naturally agreed on the essential role of connectivity, describing it as "linked intrinsically to every type of digital service you can imagine at the moment". He pointed to the spikes in demand for digital and streaming services, from enterprises and consumers, during the COVID‑19 pandemic, and highlighted a big shift towards mobilising front‑line and task‑based workers, as opposed to the historical focus on knowledge- and desk‑based employees.
"When you think about where telcos fit into the ecosystem, connectivity is just becoming more and more important. Distance working, remote working, these are the hot applications people are looking for. "

— Vickery.
Vickery appeared more cautious on automation, describing it as a capability that could only be effectively implemented once an operator was confident about what it wanted to deliver.
"When you're exploring new opportunities and you're working with customers, it's about co‑creation, it's about agility, so sometimes you're not going to want to build that level of automation, you're just going to want to get something together, a minimum viable product that you can get out there and demonstrate the value of that application to that customer. "

— Vickery.
Partners showcased as BT adapts marketing to 'new normal' world
Karonis has been interviewing key BT Enterprise partners via video‑conferencing platforms to explore how challenges are being met, and opportunities grasped, within the context of responses to COVID‑19.
Sunny Dhami, Senior Director Product Marketing at RingCentral, which supports the BT Cloud Work unified communications service, expects to see a big switch to remote working. He said the experiences gathered by RingCentral during the crisis will inform how it puts enterprise business continuity plans in place in future. "We'll be able to support them, not only on the RingCentral network, but also [on] BT Cloud Work", Dhami said. "The work that we've been doing with BT is making sure that traffic on BT Cloud Work can be prioritised on BT networks, making sure we provide the best use of our service across the BT network… When you can leverage the depth and breadth of knowledge and skills that BT are able to provide, it makes the RingCentral product even stronger and better".
Paul Harris, Head of BT Enterprise Channel at Samsung Electronics, discussed how BT and Samsung collaborated on providing tablets "within days", to enable critically ill patients at Guy's Hospital and St. Thomas' Hospital in London to speak to family members. Although this particular example was a short‑term solution to meet a specific need, Harris emphasised the opportunity to co‑create more outcome‑based services for customers. In his view, the crisis will prove to be a "tipping" point for enterprises in terms of how quickly they embrace cloud and virtual services.
Mark Needham, Business Development Manager, Worldwide Sales & Strategy, Webex & Workplace Transformation at Cisco, said Cisco has "a really rich partnership with BT across all our architectures, and the work we're doing together based on the current crisis is really enabling critical business, key workers, to deliver as they need to". Needham said usage of the Webex collaboration platform increased from 200 million unique users a month to 324 million in March 2020. "We have hugely increased capacity" to enable Webex to be deployed at scale, he said, including for partners such as BT.