While redolent with buzzwords, partnership does indicate Enterprise is playing to strengths of EE and Openreach as it pursues managed services deals.
Existing relationship on city security evidences the potential for Enterprise to add value with public sector connectivity deals.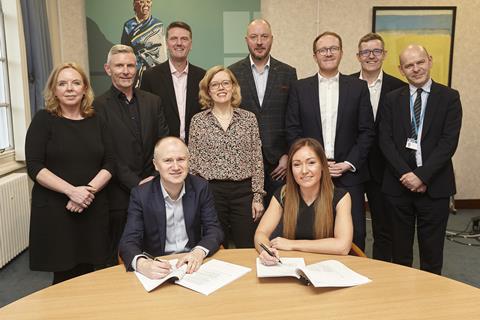 BT Enterprise launched a £20.3m partnership with Leeds City Council to provide full‑fibre connectivity across the city as part of a managed services deal. The partnership, which underpins the Leeds Full Fibre Programme, will utilise network upgrades carried out by Openreach.
Official contract documents submitted to the European Union's public sector procurement database indicated that the deal will entail extending fibre infrastructure access to "circa 1,400 sites", although details on these sites were not made available. The council has housing stock of about 60,000 residential premises.
The partners highlighted that, once the network is deployed, it will have the knock‑on benefit of making full‑fibre services available to other premises in the vicinity of upgraded infrastructure.
According to the announcement of the deal, the Programme is expected to provide full fibre at 285 schools, 293 council-owned buildings, 156 National Health Service (NHS) buildings, and some council housing across the city.
Mobile backhaul and smart-city components, too
Sarah Walker, Director for the North of England at BT Enterprise, said the full‑fibre build will "underpin the widespread roll out of 5G mobile services".
Leeds City Council claimed the deal will give the city the largest 5G‑capable UK network outside of London, "without increasing what the council currently spends on network services". Under the Leeds Full Fibre Programme, the Council aims to support a multi‑network 5G infrastructure that from 2023 will cover 70% of the city and 81% of its housing stock.
The Council also indicated that it was keen to explore deployment of 5G‑enabled products and services, noting that the fibre rollout will support initiatives under its Safer Leeds banner. This programme includes the Leedswatch CCTV network, which is already supported by BT (BTwatch, #302).
In the spirit of BT's recently launched Beyond Limits scheme — which is intended to promote public engagement with digital services (BTwatch, #307) — BT Enterprise has set up a community fund for local connectivity initiatives as part of the £20m deal.
In recent years, BT has pitched provision of CCTV services to councils in urban areas as part of wider efforts to secure roles in delivering networked services to local authorities (BTwatch, passim), and now looks to be expanding this strategy to value‑added propositions enabled by fibre and 5G.
BT Enterprise is also more generally targeting local public sector entities with its developing 5G portfolio, with solutions for NHS Trusts recently highlighted (BTwatch, #305 and #308).
Leeds a hotbed for next‑generation connectivity
Leeds was named among the first eight locations to be targeted by the Openreach Fibre First deployment on its launch in 2018. It is also on the rollout radar for fibre rivals CityFibre and Hyperoptic, with Virgin Media also having a presence (BTwatch, #298). Further, Leeds was flagged as being one of the second wave of cities expected to receive 5G services from EE during 2019 (BTwatch, #301). In early‑2019, Openreach conducted trials of new accelerated methods for fibre deployment in Leeds, which may be put to use in delivering the council contract (BTwatch, #303).