Partnership with DroneShield to provide proactive response to the threat of drone disruption for Enterprise customers.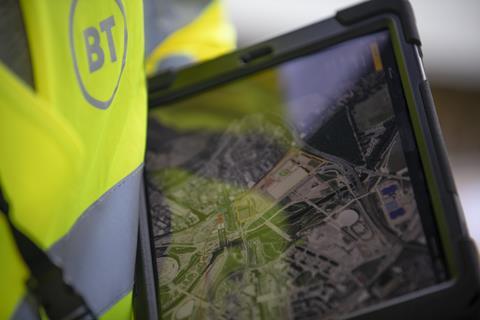 BT Enterprise launched the BT Counter Drone Solution to help protect organisations from intrusive drones, in partnership with drone-detection specialist DroneShield.
BT said the offering is a customisable, fully managed end‑to-end system of drone detection services, that covers planning, design, installation and commissioning, as well as ongoing operational support and maintenance.
"Where lawful", BT claims that the Counter Drone Solution can deliver a range of countermeasures to intrusive drones, such as fixed signal-blockers that can jam drones up to 1.5km away, and portable disruptors that help to deter and defeat drone intrusion.
BT's managed drone detection service is said to detect, track, and identify drones that breach airspace and site limits. The solution gathers, processes, and reports information to organisations in real‑time to provide security teams with early warnings if a drone poses any risk. It is underpinned by multi‑sensor detection technology, an enterprise-grade network, and a real‑time alert system, and provides an operating range of up to 5km and 360‑degree detection coverage.
DroneShield's solutions have been used at a variety of sites and events, including the 2018 Olympic Games in South Korea, and by defence organisations such as the British Army and the United States Department of Defense.