Group moved to issue a denial of Jansen ultimatum as speculation swirls on du Plessis' surprise departure decision.
Two camps emerging, with some discontent at Jansen power moves, but CEO's position appears safe for now.
Beyond rumours and gossip, BT board looks starved of experience needed for Group transformation plans.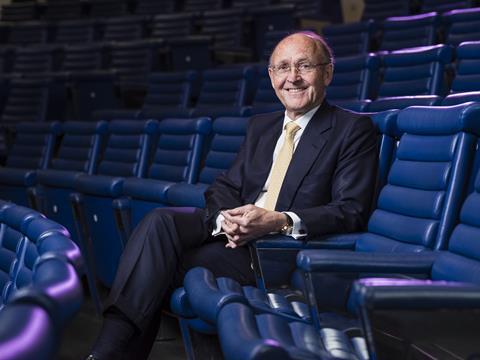 BT Group was prompted to deny press reports that the departure of Chairman Jan du Plessis was a result of an ultimatum from Chief Executive Philip Jansen. Du Plessis announced his surprising decision to retire early last week, and by the weekend, the newspapers and TV news had suggested background drama fuelled by Jansen's enthusiasm for transformation.
The brief BT statement declared "no misalignment" between the board and executive management on the strategy, and reiterated that du Plessis had provided strong leadership, been "extremely supportive" of management, and that any suggestion that he had impeded transformation was "without foundation".
After seemingly originating on Sky News, it was widely reported that Jansen has indicated to BT directors that there was a "him or me" choice that had to be made, with the CEO determined to accelerate his own plans for change. There were some suggestions that the future of Openreach was a sticking point between the two, with Jansen said to be keen to keep options open on attracting outside investment, while du Plessis had moved to draw a line under the idea after the board decided it was not the right time to make such a move.
Another thread of the narrative has suggested that through the ultimatum Jansen was hoping to bring in a chair with the skills and experience to propel BT's digital transformation.
Meanwhile John Karidis, an analyst at Numis Securities (and something of a Cassandra on BT's strategic goals), remained critical of the Group, and dismissed the idea that a change in chairman can cure all BT ills. "It's not the fault of du Plessis that BT cannot execute faster, and/or it has not sold a minority stake in Openreach to demonstrate its value", he said.
Aftershocks continue
Media talk on the power struggles at BT did not end with BT's somewhat anodyne dismissal of the story. It was pointedly noted in several reports that the statement did not explicitly deny the Sky News claims that an ultimatum was issued, and in The Times the issuing of the press release itself was deemed part of the power struggle.
The newspaper intimated that du Plessis had demanded the statement, while Jansen had considered the move likely to only raise more questions. The report, firmly in the Jansen camp, cited sources that suggest the Chairman struggled to understand the BT business, and claimed that for several months Jansen has been urging change within the boardroom to support faster change. It was also suggested that du Plessis "is somebody who would always put themselves before the company", while the Chief Executive was portrayed more flaterringly as a frustrated team player. The rest of the board does not escape scrutiny in the Times piece, with a senior adviser quoted as describing it as "lightweight" with "too many fence sitters".
The Financial Times cited a "person with knowledge of the situation" saying that several non-executives were "extremely annoyed" by the suggestion that the board was proving an obstacle for BT's plans, while the pressure from the executive team on removing du Plessis was likened to an assassination, with the decision on his departure "hard to swallow" for a number of directors.
The reaction does not appear to have been entirely negative, though, with the FT citing some sources close to the board that acknowledged that directors had questioned the need for change, but also dismissed the idea that Jansen's position was at risk as a result. Meanwhile, an anonymous major shareholder appeared to back Jansen, and bemoaned his being portrayed as du Plessis' assassin. "[Jansen] can take BT where it needs to get to. This needed to happen", he said.
Jansen in need of tech support
The extent to which this rumour and speculation on power struggles is overheated gossip is unclear, but BTwatch notes that the Group board is very light on experience drawn for the world of Big Tech and the companies it is striving to emulate.
The current composition of the board delivers considerable experience in utilities, financial services, the retail sector, and telecoms, but boasts nobody with a CV founded in technology (although DT's representative Adel Al-Saleh comes closest). BT management has taken steps to bring more tech experience in-house with the creation of BT Digital, and an associated independent panel with technology credentials, but Jansen may be seeking experience and guidance as the operator navigates new seas.
An external appointment therefore looks likely. Of the internal candidates Iain Conn, former head of Centrica, is a senior non-exec, but his record at the utility group, particularly the sharp share value decline he oversaw, apparently make him an unpalatable choice for investors. Ian Cheshire, former Chair of Debenhams and Chief Executive of DIY group Kingfisher, was said to have helped facilitate the ousting of du Plessis, but his skills may be an answer to the last century's problems. Although Matthew Key was highlighted in some reports as a potential replacement based on his industry experience at Telefónica, and as an early advocate of telco digitalisation, he has been out of the game for many years now. He may also lack the gravitas for a FTSE 100 chairmanship.
The consensus of the sector, as told to the press, is that whoever takes the role will need to be a formidable figure in their own right. In the words of Sam Johar, of headhunters Buchanan Harvey, it is important that the new Chair is not somebody that Jansen "could ride roughshod over". His apparent ruthlessness when elbowing out a heavy hitter like du Plessis will make this a high bar to clear.

Neal Doran is a Senior Analyst for TelcoTitans. Neal's industry knowledge and experience as a telecoms analyst and writer spans three decades, and he has been a key part of TelcoTitan's Editorial team since 2001.