Amidst showcase of new network and broadcast technology, BT Sport stressed the importance of customer experience over technology bragging rights.
Value of 5G emphasised for more efficient and agile production capabilities.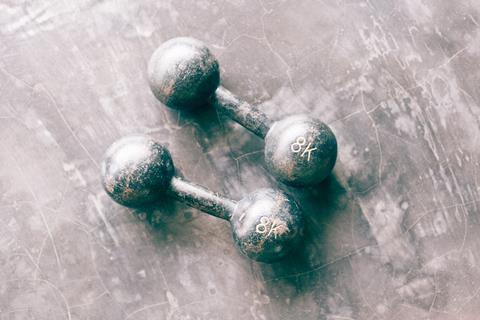 BT Media & Broadcast and BT Sport demonstrated a live 8K sports broadcast at the International Broadcasting Convention 2019 (IBC2019) exhibition in mid‑September 2019. The hour‑long broadcast, which took place at the event in Amsterdam, saw a Gallagher Premiership Rugby 7s match in Northampton, England, shown on an 8K QLED screen provided by BT partner Samsung.
While the demonstration indicated that BT is keeping abreast with the leading edge of broadcast technology, Jamie Hindhaugh, Chief Operating Officer for BT Sport, was keen to emphasise that his business does not anticipate a quick or splashy launch of the technology as a commercial proposition. Instead, 8K was positioned as a catalyst for incremental change, which will likely initially be used in limited circumstances to enhance the performance of current 4K‑based broadcasting.
In this context, Hindhaugh highlighted BT Sport's recently launched Ultimate customer proposition, which provides set‑top box and mobile device‑based access to broadcasts using currently available ultra‑high definition standards 4K and HDR, as well as high‑definition sound from Dolby Atmos (BTwatch, #306). Hindhaugh said that the Ultimate tag has de-emphasised the specific technology used to deliver the service, but will be the platform over which future generations of picture and sound technology will be introduced for customers.
BT Sport a team game
Other partners that supported BT's live 8K trial included:
Appear TV (for encoding, decoding, IP encapsulation, and interfacing to the BT network).
Astro Design (8K interface conversion).
Blackmagic Design (vision mixing and recording).
Fujinon (lenses).
Ikegami, in association with NHK, Japan's national broadcasting organisation (8K cameras).
Leader (technical monitoring).
MOOV (graphics).
Telegenic (outdoor broadcasting support).
Use of remote production set to increase with 5G
BT Sport also used the IBC event to showcase an English Premier League game in 4K UHD, HDR, and Dolby Atmos format, and demonstrated a live four‑way broadcast using remote production, linking reporters with HTC‑made 5G dongles at the home stadiums of Arsenal, Chelsea, and Manchester City's football clubs over EE's 5G network.
Remote production is purported to offer a more efficient way of producing live sports coverage by reducing the number of camera operators and outside broadcast vehicles required at matches, and was said to be feasible due to BT Sport's hybrid approach towards its programming output and mix of network technologies.
Over the last few months, the unit said it had conducted numerous test broadcasts with remote production over 4G, fibre, and satellite. BT Sport is now broadcasting the Vanarama National League, English football's fifth-tier league (BTwatch, #294), entirely using the new production method, via a ten‑camera setup at the game, while the director and most of the production team remain at BT Sport's remote production hub at its recently upgraded studios in Stratford, London.
BT Sport noted that remote production gives it the ability to broadcast highlights within a few hours of the end of a match. It also allows for greater flexibility, with staff able to work on multiple events by being located at a centralised location, increased creativity through use of wireless cameras, and a lower carbon footprint. BT added that the number of sporting events produced remotely is set to significantly increase, equating to about 50 broadcasts over the next twelve months, and that it will be identifying sports other than football within its rights portfolio that can benefit from remote production.
BT Sport also said it was continuing to work on more immersive experiences, with users of existing services such as 360˚-video apparently BT Sport's most engaged customers. In pursuit of technology that can further strengthen engagement (and by extension, it is hoped, loyalty) the unit is developing apps such as in‑stadia augmented reality tools to enable functionality including instant playback of a penalty goal, watching a holographic view of the match, and giving users the ability to walk around the field of play and see replays from every angle.
In November 2018, EE demonstrated its first live two‑way broadcast over 5G in London, in conjunction with BT Sport (BTwatch, #301).