Consumer division to spearhead BT's refreshed higher profile through customer experience development and partnership focus in line with 2018 strategy.
Superfast services become default, with free upgrades pushed to 700,000 FTTC holdouts.
New products on the horizon, but details remain vague, and TV refresh pushed into 2020.
Social projects to underpin BT attempts to weave itself into fabric of modern society, and new advertising reflects loftier goals.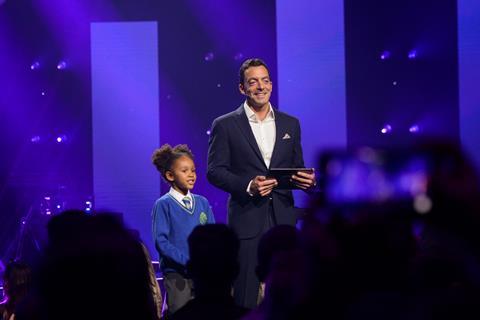 BT Consumer is to be on the frontline of BT's reinvention, with the Group's social initiatives, sponsorships and new services to be closely tied in with the division, which is around 18 months into its own strategic reinvention under Chief Executive Marc Allera.
In May 2018, Consumer had set out a plan for the development of the consumer business focused on:
A stranded multi‑brand approach using BT, EE and Plusnet.
A single converged smart network.
Improved customer experience through personalised and localised service.
A partnership approach with device makers, consumer service providers, and content providers.
The Beyond Limits unveiling provided an opportunity for Consumer to recognise the progress made on its strategy, and showcase new initiatives where it is following through with plans, although it also highlighted some key areas where substantial work remains to be done.
BT aiming to win on aggregate
Through a focus on partnerships, Consumer appears to be expanding its super‑aggregator approach — previously referred to in relation to its pay‑TV plans — across the wider technology sector.
The division is aiming to position itself as a partner that can manage complexity on behalf of customers through combined digital (online and contact centre channels) and physical (home visits and retail outlets) support, while handling billing relationships for a plethora of products and services in the home.
It was suggested by Allera that the number of devices in the home is going from five to 100, with 'connected life' getting more complicated, although the underlying projection may be a little hyperbolic (at its full year results presentation, BT had predicted the average number of connected devices could be three times higher in the next seven years). The Consumer chief also highlighted the multiple hardware platforms (including kit from Apple, Amazon, smart TV makers, and emerging smart home providers) and accompanying software platforms (Android, iOS, and Microsoft, as well as social-media services) that people already juggle, and the wide range of content subscriptions that are already available. He stressed that this provides a valuable opportunity for BT to step in and centrally coordinate these services.
"With a connected life getting more and more complicated, our customers need a brand like ours. "

— Allera.
Your friendly neighbourhood call centre
As set out in the Consumer strategy in May 2018, Consumer intended to return all contact centre services for the BT brand to the UK and Ireland "from 2020". Completion of this migration has now been brought forward to "by Christmas 2019".
The next step, once call centres are in the UK, will be a form of regional-routing for customer calls. Through this, BT will strive to ensure that customers are speaking to someone from broadly the same geographic area, with the expectation that this will provide a closer, more human, link between staff and customers. This will tie in to BT's other efforts to provide a closer, more localised, experience for its customers.
Back to the High Street…
While many brands and businesses are suffering on the High Street, another commitment from the Consumer May 2019 strategy coming to fruition is the return of BT to the retail frontline through a presence within the 600 existing EE stores.
While store staff will be expected to serve customers across all three BT brands, it is anticipated that they will be "especially helpful to those lacking confidence in digital skills", further supporting another BT goal of providing digital support where it may be currently lacking. In his comments supporting the move, Allera's emphasis was very much on service and support, rather than sales and showcasing new products and services.
"We do see many stories of retailers under pressure, and the High Street is a difficult place to do business right now. We are proud to be part of as many communities right across the UK as we can be, and to be investing in retail for our customers. This [move] means that 95% of the UK population will be no more than 20 minutes away from dedicated, face-to-face service and support — for the first time in 20 years. "

— Allera.
… and into people's homes…
BT is creating 900 new roles for Home Tech Experts who will be available to visit BT customers to provide support and help in establishing home networks and systems.
Visits can be arranged at times specified by customers, and the Tech Experts will be trained on a range of customers' needs as well as being able to assist the most vulnerable customers who have specific requirements. It appears that the service will initially be made available free of charge to customers on BT Plus and BT Halo packages.
The new roles will apparently be internal, rather than outsourced as is the case for the device delivery and set‑up service offered by EE, which is operated by US‑Based Enjoy Technology (see separate report). The recruitment plans will not affect previously flagged job cuts, according to BT management (BTwatch, #296).
Polishing BT's Halo
BT is set to launch a new premium package, which it states will mark a further evolution of its converged services portfolio.
Replacing the latest iteration of BT Plus, BT Halo will offer 5G connectivity as part of a bundle, with unlimited data, and no out-of-contract price increases. Beyond the promise of it being BT's "best ever" converged product, little detail on Halo was provided, but a launch is expected in November 2019 and is likely to feature promises of high‑definition voice services tied in to BT's introduction of Digital Voice IP‑based voice services.
The BT Halo brand is replacing BT Plus barely a year after the latter's launch, just as the Beyond Limits slogan is replacing the Be There messaging that launched around the same time.
BT Halo is a name previously used by the operator for a range of wireless home phones which, in their most recent iteration, could be used to answer calls made to the owner's mobile phone using a Bluetooth link.
BT Plus was said to have more than one million customers, with the signup run-rate suggesting that it could secure another million within a year. The challenge, though, may be maintaining this momentum. When BT Plus was launched, BT had suggested that it was targeting the two million highest spenders among its customer base for the product. Continued growth for BT Plus/Halo may entail more aggressive upselling among a base more accustomed to lower prices.
In comments during Beyond Limits presentations, Jansen attempted to square the circle of previous assertions that BT will focus on a premium product while also maintaining that it would resist the loss of market share to cheaper competitors. He reiterated that BT would strive to focus on demonstrating good value premium deals, but would be "very, very competitive on price where we need to be". Jansen also suggested that creating higher value customers could be considered as a journey, and the price point where customers join the company may not be where they finish, with the potential for upselling to higher value services.
Improving BT's reputation on pricing
Another challenge BT, and the sector, is facing is a growing focus on the differences in promotional pricing for new customers, and the higher rates often paid by long‑term subscribers. BT's moves to address this disparity were highlighted during the Beyond Limits launch.
BT's poor reputation for having a substantial 'loyalty penalty' has been exacerbated in recent years through a series of price increases that have come on a roughly nine‑month basis, although this practice has been brought to a halt (BTwatch, #298).
Allera pointed out that BT had frozen its prices this year for broadband, landline and mobile customers, and highlighted being the first operator to move to "predictable, transparent pricing, linking price rises to inflation" beyond initial contracts. He also stressed that BT is moving away from price increases for out‑of‑contract calls, which have previously been considered a form of stealth price increases. It was further noted that customers continue to pay the same rate for its flagship converged proposition, BT Plus, when the initial contract period ends, rather than more (BTwatch, #296, #297, #298, #300 and passim).
Customer service coming home
Allera underlined the progress made in improving customer service and perception over the last year, claiming better experience for the division's customers. Apparently citing Ofcom customer complaint statistics that had identified BT as the most complained about major broadband provider for a sustained period over 2016 and 2017, Allera said BT had gone from "having the highest broadband complaints in the industry two years ago, to being below the industry average today".
However, unless he was citing statistics other than the latest Ofcom reports that were publicly available at the time (possibly blending BT and EE), the progress may have been slightly overstated. Ofcom figures for the first quarter of 2019 showed the Consumer division at 14.55 complaints per 100,000 broadband customers, compared to an industry average of 12.74, with EE, Sky, The Post Office and Virgin Media the only providers below industry average.
There is only one segment in which BT complaints are below the industry average across fixed‑line voice, broadband, pay‑TV and pay‑monthly mobile services, and that is for fixed‑line voice, where the operator dipped below the average in Q1 2019 for the first time since at least 2015.
Upgrades for islands of copper, but 10% still stranded
BT is to migrate 700,000 customers that remain on its ADSL2+ copper services to "superfast" (30Mbps+) offerings as it continues efforts to prove itself as a fair and transparent provider. While it appears that most of these connections are Consumer customers', "tens of thousands" are BT Enterprise customers' (see below).
The transitioning customers are on exchanges already enabled for fibre-to-the-cabinet (FTTC) and will see no changes to their bill, and not face installation costs. BT plans to send out updated routers to the customers, and the transition is expected to be completed by summer 2020. BT is also halting the sale of sub‑superfast (below 24Mbps) services in any area where faster alternatives are available. In the areas where superfast services are still not available, BT said it would look to fixed‑wireless solutions to provide improved access.
In addressing questions regarding the nature of the superfast connections, it was confirmed that the upgraded customers would be put on 40Mbps products. However, BT appeared to suggest that in fibre-to-the-premises- (FTTP) enabled areas, it may be the case that the actual connection is upgraded to full fibre.
BT Consumer has already reached roughly 75% FTTC-penetration among its broadband customer base. While figures for total broadband accesses are no longer provider by the operator, an assumption that the BT base has been relatively stable at around the eight million mark over the past year would suggest that the latest move will leave around one million BT Broadband customers still on copper‑based services. While the total number of UK homes unable to receive superfast services is around 1.5 million according to Ofcom estimates, it may not be surprising that BT would be the dominant service provider for parts of the country where delivery of viable commercial competition is not possible.
The transition, while framed as driven by a fair deal for customers, may also have practical benefits in terms of ensuring the operator is prepared for the adoption of Digital Voice and the ultimate switch-off of the legacy public switched telephone network in 2025.
While announcing its 700,000-line upgrade plan, BT suggested that only 90% of the country can currently receive superfast broadband services, which appears to differ from Ofcom statistics that state 95% of the UK is covered (which is also a coverage level that BT has heralded as a result of its Building Digital UK contribution).
Playing all sides with new soccer sponsorship
BT followed up its earlier agreement to be the principal sponsor of the England football setup (BTwatch, #305), with confirmation that it has now agreed similar deals with the football associations of the UK's other home nations, Northern Ireland, Scotland, and Wales.
The sponsorship will see the BT brand emblazoned across senior and junior teams for the four organisations, and comes with commitments to invest in grassroots football at a local level and with a commitment to inclusivity.
As well as supporting men's, women's and disability soccer, BT said it will provide connectivity for more than 200 community football clubs across the UK and, crossing over with other new initiatives, also provide digital skills training.
Teaching the country a lesson
A major element of BT positioning itself as a national champion is the development of new digital skills programmes, and the operator is promising to provide some form of digital skills training to ten million people in the UK through its Skills for Tomorrow initiative.
This goal will principally be achieved through an expansion of existing efforts to provide technology lessons for primary schools through the Barefoot Computing programme, and the telco expects to provide educational services to five million primary school children by 2025, with a focus on skills considered essential in future careers.
BT's commitment to apprentice training will also contribute to the drive, and a new partnership with community‑based social action group Apprentice Nation is expected to see coaching provided for 1,000 people.
The Skills for Tomorrow programme will also encompass a Work Ready programme for 5,000 young people entering the workplace for the first time, and support for 90 community centres to be run in partnership with the Good Things Foundation digital inclusion charity, which is intended to help older people with minimal digital experience. Allera pointed to BT's specialist teams who work with customers who are blind, hard of hearing, or dealing with illnesses like dementia and Alzheimer's.
Nothing on TV
Details on BT's pay‑TV strategy were conspicuously absent from the Beyond Limits launch, but news of updates was promised in the coming weeks, with early‑2020 now looking likely for a new service launch.
Consumer is still said to be committed to its super‑aggregator approach, and the new service, when it arrives, will finally feature the long‑delayed integration of Now TV into BT's offering.
Management also noted that the recent round of price increases for the BT Sport service had "landed well", and sounded confident that the sport television service is increasingly "standing on its own two feet".
BTwatch notes that, in late‑October 2019, Irish incumbent eir revamped its own pay‑TV offering with a new service that is integrated into an Apple TV set‑top box. BT Consumer was previously said to have been in preliminary talks with Apple regarding a similar service, raising the possibility that the new BT TV offering could have a similar flavour (BTwatch, #300). However, it is perhaps more likely that BT TV will remain an iteration of YouView. A new over‑the‑top television service was also laid out on the roadmap for EE in May 2018, and an offering akin to the revamped eir TV product may be a better fit for the EE base.
World records and TV takeovers set the mood
A week following the initial Beyond Limits announcement, BT launched in earnest its refreshed identity (BTwatch, #305), and brought the Beyond Limits campaign to an audience beyond the analyst and media community.
The telco held a live event at Wembley Arena (officially branded the SSE Arena, but BT avoided any reference to its occasional competitor), which was streamed live over BT's media channels and featured a performance from popstar Jess Glynne. The event also saw BT claim a Guinness World Record for "unmanned aerial vehicles airborne, indoor, and controlled simultaneously from a single computer" with programming for the drone display partly undertaken by primary school pupils participating in BT's education initiatives. (While the Group was showcasing this, Enterprise is promising its customers security products designed to disrupt intrusive drones — see separate report).
BT went on to launch its latest advertising campaign to coincide with its full‑scale re‑brand, tying in with the Beyond Limits initiative. The new multimedia campaign will feature interactive outdoor promotions, wraparound front-page newspaper advertising, and television commercials. As well as partnering with ITV for extended collaborative advertising spots around the broadcaster's programming, the anchor advertisement takes extracts from Charles Dickens' Tale of Two Cities to "[pose] questions about our time, and the role of technology in our lives" with an anthemic soundtrack from Stormzy, the UK grime artist who recently performed a concert to accompany the EE's launch of 5G.
Beyond the Dickensian theme, there was a 'back to the future' feel to the new BT advert, which resembles the overarching aspirational commercials that the operator ran in the 1990s and early‑2000s. These featured allusions to grand ambitions and philosophy, in contrast to the more prosaic campaigns which have dominated in recent years, featuring friends and family putting BT services to use in everyday life (with the occasional ironic appearance of a Hollywood star). The move certainly adds to the retro feel that accompanies BT's renewed High Street presence which, perhaps not coincidentally, ended at around the same time that BT stepped back from more grandiose TV advertising.