Strong Russian flavour to project, with Rostelecom as Catalyst co‑champion, and suppliers Nexign, RTC ARGUS among participants.
Catalyst to underpin a network resource marketplace for Industry 4.0.
Federated DLT Marketplace to meld with two other BT‑supported TM Forum programmes, forming "Mega Catalyst".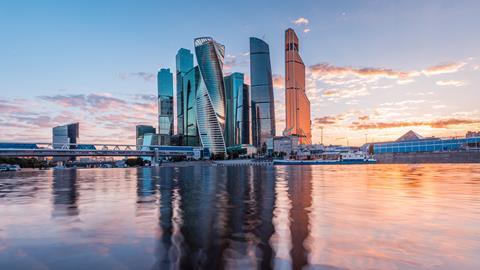 BT gave further support to development of distributed ledger technology (DLT) to meet telco needs. As co‑champion of a new TM Forum Catalyst programme — Federated DLT Marketplace — BT aims to slot in the final piece of the jigsaw to enable end‑to‑end ecosystem assurance in a marketplace environment.
Working alongside Orange and Russian operator Rostelecom as co‑champions, BT wants to underpin an online catalogue of available network resources and associated price offers from 'sellers' (telcos) with 'data layer integrity'. When Industry 4.0-focused businesses (buyers) make orders, the idea is that all the billing and settlement required behind the scenes should be done swiftly, and in a transparent and trustworthy way, when using DLT.
"We have perfect mapping with business assurance requirements and blockchain capabilities", remarked a confident Tayeb Ben Meriem, Senior Standardisation Manager at Orange. By using DLT‑based blockchain, and creating a trusted environment, Meriem maintained that telcos were much better placed to increase revenue and reduce risk in marketplace dealings with vertical industries.
The Federated DLT Marketplace Catalyst project is working on a use-case that involves provision of a 5G private network to a multinational corporate, comprising two sites each in France and Germany.
There is strong Russian involvement. Aside from Rostelecom, Russian suppliers Nexign and RTC ARGUS — billing and operations support system providers, respectively — are Catalyst participants.
Part of a bigger picture
Meriem pointed out that the DLT Catalyst was the third project in what is described as a 'Mega Catalyst'. The bigger picture is end‑to‑end ecosystem assurance involving not just the data layer, but the settlement and assurance layers (see table). Results from the latest Catalyst will feed into the other two.
Pooling resources between different catalysts, added Meriem, was "very new" at the TM Forum.
Three Catalysts make a mega catalyst: ecosystem assurance the TM Forum way
Layer
Catalyst
Aim
Champions
Participants
Sources: Orange, TM Forum.

Data

Federated DLT marketplace

Immutable trusted data record of the physical tracking of network resources.

IOTA
Nokia
Nexign
RTC ARGUS

Assurance

Artificial intelligence-driven business assurance for 5G

Trust and transparency by assuring revenues, business goals, and service delivery.

BT
Deutsche Telekom
Orange
T‑Mobile Netherlands

Amdocs
FICO
IBM
Latro Services
Optare Solutions
OmniSci
SI‑TECH
Tata Con. Services

Settlement

Digital business marketplace (Phase III)

Secure 'plug‑and-play' virtual supply chain.

Agile Fractal Grid
BT
NTT
Etisalat
Chunghwa
Telus

Accenture
BearingPoint
Digiglu
IOTA
Mvine
R3
University of Surrey
Intel
NBT Solutions
University of Ulster
Splunk
IoT Lab
Intuitus
Cityzenith
Beautiful Ones