An improved earnings forecast at BT is not expected to generate more cash as the operator buys up Huawei gear ahead of the 5G ban.
Ericsson highlights its own efforts to ensure it can meet BT's needs in uncertain times ahead.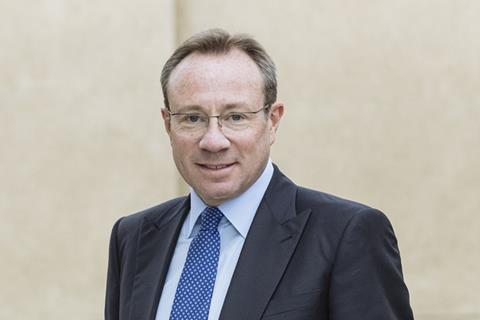 BT released results for the first half of its current financial year (H1 FY20–21) with a message of relative resilience and claims of a clearer view of the path through the current pandemic.
With progress in cost saving programmes and improvement in operational efficiency, the Group was able to provide brighter guidance for earnings before interest, taxation, depreciation, and amortisation (EBITDA) and raised the low bar by £100m (€111m) to tighten the anticipated EBITDA range to £7.3bn–£7.5bn for the FY.
However, BT also warned that any good news would not filter down to better cash flow, owing to hefty but unavoidable expenses coming in the next few weeks — preparations for the aftermath of a possible no deal Brexit, and stockpiling to beat the ban on Huawei Technologies equipment orders coming in at the start of 2021.
While BT has now awarded Nokia and Ericsson contracts to deliver 5G gear, existing Huawei equipment in the RAN is expected to stay in place for several years (potentially up to 2027), requiring the operator to ensure sufficient spares are available now to maintain the Huawei estate long-term.
BT is also preparing for the potential disruption to supply lines that could follow a "disorderly" exit from the European Union. The operator stressed that it will offer uninterrupted service by building up inventory to counter any import delays while updating contracts and processes to ensure data can be shared as necessary between the UK and EU as needed.
As a consequence, a likely better performance on earnings will not have any cash upside, with BT's projected range of normalised free cash flow for the FY staying unchanged at £1.2bn–£1.5bn.
This appeared to grate with City stakeholders, with the Group's share price closing down and HSBC Analyst James Britton painting the divergence between earnings and cash flow forecasts as "messy communication". "We might assume that the higher EBITDA should translate to higher cash flow but the company simply wants to sit on free cash flow expectations for now", he was quoted by The Telegraph as saying.
Group Chief Executive Philip Jansen was also visibly put out by questioning, at one point during the Q&A part of BT's presentation, regarding the speed at which the operator's cost savings initiatives will filter through into bottom line performance.
Time and tide
The promise on EBITDA and caveat on cash flow could be viewed as emblematic of BT's H1 FY20–21 results as a whole.
The Group is making strides in several areas in relation to transformation, with customer facing divisions streamlining product portfolios and retiring legacy offerings, while systems and networks modernising projects are fostering simplification and greater efficiency.
However, events — be it the global pandemic, the High-Risk Vendor ban, Brexit, or an apparent drop in the value of the Pension Scheme — mean that any progress is struggling to show through in terms of impact. Management, therefore, is left in a position where it needs to plead for patience and assure that a modernised BT will soon have its day.
Ericsson at the ready
The potential headaches of supply chain disruption have been on the mind of BT's procurement team for some time, with Tony Roy, the operator's Senior Manager of Risk, Governance & Sustainability, recently noting the work underway to counter additional bureaucracy and determine the best way to manage internationally scattered suppliers. Somewhat ironically, these early preparations for anticipated Brexit supply chain disruption meant that when global chains became knotted as a result of the COVID-19 pandemic, BT was well-placed to maintain its services effectively.
Following confirmation of the Ericsson deal to provide BT with 5G antennas across UK cities, John Griffin, Ericsson Chief Executive UK and Ireland, said that discussions were underway with the operator to ensure that appropriate stock levels are in place ahead of the UK exit from the EU. Speaking to Bloomberg, Griffin said that with the vendor supplying equipment to the four major mobile operators in the UK "we can't take many chances", and is set to maintain an additional four-to-six weeks of stock at facilities in Nottingham, UK, to manage the situation.

Neal Doran is a Senior Analyst for TelcoTitans. Neal's industry knowledge and experience as a telecoms analyst and writer spans three decades, and he has been a key part of TelcoTitan's Editorial team since 2001.