Startup boss concedes that its partner is also a QKD competitor, which "changes the addressable market somewhat".
He also tellingly describes BT as "very cautious" at a time when terrestrial QuantumCloud on cusp of commercial rollout.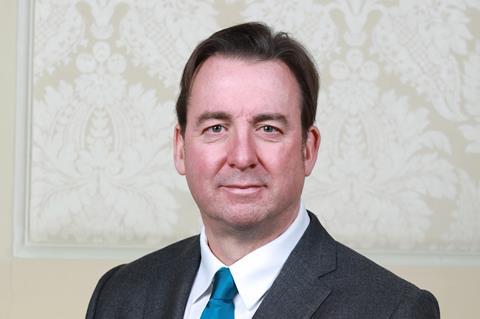 David Williams, Chief Executive at Arqit, a UK startup specialising in quantum key distribution (QKD) technology designed to protect organisations against connectivity hacks from quantum computers, seemed to have mixed feelings about BT when it came to go-to-market for its QuantumCloud offering.
While enthusiastically referring to the UK incumbent as a "foundational partner since the very beginning", and expressing pride that Howard Watson, Chief Technology Officer at BT, had "put his weight fully behind Arqit in public", Williams let slip some caveats.
Speaking at the Arqit and Centricus Public Investor and Analyst Day, transcribed as part of a filing to the US Securities and Exchange Commission, Williams conceded that BT was also a competitor. Through BT's own work on QKD encryption over fibre cables, Arqit's CEO admitted that it "changed the addressable market somewhat".
Williams was quick to add, however, that QKD was only suitable for sharing keys over fibre links at distances of no more than 200km — a distance, he noted, that BT concurred with. "If you ever see a private company making claims that they can do QKD over fibre at long distances, close the browser immediately", he said. "It's baloney".
Arqit aims to launch two quantum satellites by 2023, using "established QKD protocols" to create and transmit a backbone of secure keys to the data centres of Arqit's customers — typically governments and enterprises — "all over the world". In this way the reach of QuantumCloud, Arqit's QKD proposition, can be extended beyond terrestrial links through what it called "pioneering satellite technology".
In May 2021, Arqit entered into a definitive agreement to combine with Centricus Acquisition Corporation, a special purpose acquisition company (SPAC). The transaction with Centricus is expected to provide up to $400m (£282m/€340m) of gross proceeds to Arqit. This includes funds from a fully‑committed PIPE (private investment in public equity) of approximately $70m, with participation from Arqit, Sumitomo Corporation, Virgin Orbit, and Centricus sponsor Heritage Group.
We're ready to go, but BT "very cautious"
Williams remarked too that BT was a "very cautious technology company", and that this was understandable given it was responsible for securing critical national infrastructure.
Reading between the lines, however, Williams may well be feeling a little frustrated. The analyst day was focused on how Arqit was ramping up into a commercial phase, with its first batch of paying QuantumCloud customers expected to come online in the second half of this year. It is unclear if the UK incumbent is among them, however.
Andrew Lord, Senior Manager of Optical Research at BT, speaking recently to TelcoTitans, said there was still much work to be done in in validating Arqit's QuantumCloud satellite proposition. Perhaps to the chagrin of Arqit and Williams, Lord candidly admitted he did not fully understand QuantumCloud — at least not yet — and "due diligence" was needed. "We need to go through it with a fine toothcomb", he said.
BT is Arqit's "exclusive reseller" in the UK, and will incorporate Arqit products into the BT Security solutions portfolio. Arqit still reserves the right, however, to sell directly to customers in the UK.
QKD access shaping up
If commercial QKD satellite is two or three years away, Lord said BT was in a position to launch a commercial QKD fibre access product "soon". He referenced the telco's recent deployment of a "quantum-secure network" to transmit data over a distance of 6km between two sites in northern Bristol: the National Composites Centre, a composite research and development hub; and the Centre for Modelling & Simulation, a digital engineering research organisation. The proof-of-concept put through its paces was the integration of QKD with OSA Filter Connect, a commercially available wave division multiplexing fibre product provided by Openreach and developed by longstanding partner ADVA (BTwatch, #295). "Everything in this trial is commercially available", said Lord. "We haven't made a decision to sell [QKD access], but we could".

Ken has been writing about developments in the fixed and mobile markets for over twenty years. He has been a contributor to TelcoTitans since 2015.