Red tape roadblocks remain in place.
Business rates continue to stick in craw of infra players.
Double-edged sword on state aid changes.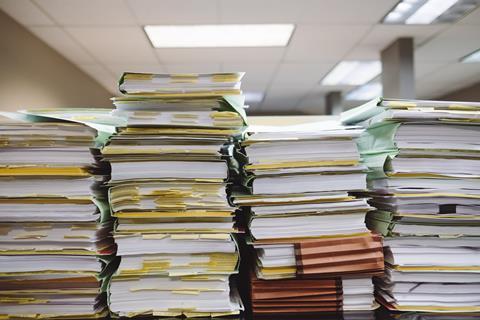 The PAC spent considerable time focusing on industry calls for changes in legislation and regulation, to enable the rollout to have a chance to reach even the amended coverage target for 2025. Action on planning and access to sites remain key obstacles to faster deployments, and was cited by BT and other providers. Mandating fibre access for all new builds is also being called for. Business rates remain a point of contention, with operators calling for relief for fibre infrastructure.
The changes in statute needed go beyond the remit of the DCMS, and the department has said it is working with other areas of government to resolve the apparent problems. However, the PAC bluntly stated "we got no assurance that they are being addressed urgently".
The potential for cost and delay that could accompany a failure to resolve these issues has not been addressed by the DCMS, as far as the PAC was concerned. The watchdog committee also grumbled that the possible impact of any more stringent restrictions on the use of Huawei Technologies equipment in any element of UK infrastructure could divert operator resources into remedial work, rather than faster rollout, after it received "vague" responses from the government.
" It is unacceptable that, once again, the department has set a nationwide target for coverage (now revised from 100% to 85% by 2025), yet it has not published a realistic strategy for rolling it out, and has limited control over the levers necessary to achieve it. "

PAC report on Improving Broadband.
Most in need may be side-lined
The PAC is particularly worried that the 1.6 million homes in rural areas that were let down by the Superfast Broadband rollout will once again be neglected without a clearer plan from government.
This will be dependent on operators providing a more comprehensive and detailed dataset to government, identifying the areas most in need so subsidy plans can be properly formulated. The DCMS in its subsequent consultation can be seen to be calling for the level of data that will enable it to meet this expectation, but the PAC was fearful rural users will "once more go to the back of the queue" in the race for higher headline coverage numbers.
More uncertainty, but potentially more speed, on state aid
State aid rules post-Brexit may yet cause confusion and delay in the DCMS plans. The UK's final agreement with the European Union (EU) foresees the UK government establishing its own monitoring process on state aid, and there will be mutual rights for the UK and EU member states to dispute state subsidies in court if they consider that they distort competition unfairly.
While there will be no carte blanche, and there may be uncertainty while new procedures are formalised, the new UK rules, in contrast to EU norms, will not require clearance before the state aid can be delivered. Although this means there may be a greater risk that public funding could subsequently be revoked or deemed unfair, the DCMS may be able to release the money for local Gigabit rollout programmes more quickly than it could under the previous rules.

Neal Doran is a Senior Analyst for TelcoTitans. Neal's industry knowledge and experience as a telecoms analyst and writer spans three decades, and he has been a key part of TelcoTitan's Editorial team since 2001.
DCMS preps Gigabit UK as MPs growl and BT looks ahead
1

2

3

4

5

Currently reading

A lack of joined up governing

6

7