Vodafone's co-parent in Netherlands JV notes potential synergy benefits of a Belgian-Dutch cableco combination, but indicates deal would be more complex than it first appears.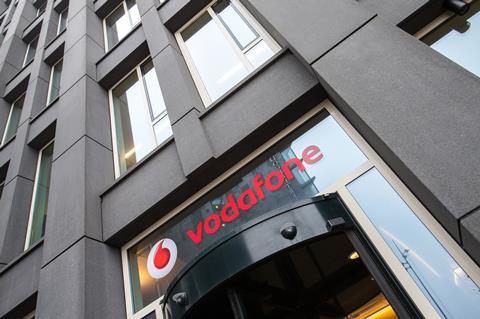 Liberty Global Chief Executive and Vice-Chairman Mike Fries said there was "compelling logic" to the idea of an amalgamation of VodafoneZiggo and Belgian sister business Telenet, although dampened any talk of a near-term deal.
Speaking during this week's Bank of America Merrill Lynch TMT Conference, via CQ FD Disclosure, Fries inferred a "possible Benelux roll‑up" of the two cablecos would help them gain heft and grow beyond the confines of their two "relatively small markets". At the same time, he said these scale benefits would not be "massive" and played down the prospect of a transaction in the short term, saying there were "too many moving parts" to bring a deal together.
Fries said Liberty was "obviously into building more opportunities to create wealth for shareholders", adding that a combination of the two businesses could offer "one or both sides of the equation for all parties involved". However, with VodafoneZiggo being co-owned by Liberty and Vodafone, and Telenet publicly listed, Fries said a "triple back flip" was required.
"I wouldn't, as an investor… put too much credibility into that idea, not now. It's just too many moving parts. But sure, it's fun to dream and maybe there's somewhere down the road [where] a roll-up of these businesses [is] possible."

— Fries.
Fries added the he had "no conversations" with Vodafone's leadership "about what the future is" for VodafoneZiggo.
Parental politics
The merits of melding the two businesses have been repeatedly floated by Telenet CEO John Porter in recent months (Vodafonewatch, #186).
However, Vodafone — which owns 50% of VodafoneZiggo, alongside Liberty — is thought not to have been enthusiastic. Currently, the Dutch joint venture's shareholder agreement only allows either parent to sell shares through an initial public offering, and an option to transfer holdings privately does not come on-stream until 31 December 2020.
Liberty's leadership is currently focused on progressing the merger of Virgin Media and Telefónica UK, announced last month, and would be pushing into uncharted territory with European regulators if it made a move on cross-border consolidation in the region's challenged telecoms space (although Fries hinted the EC could be showing openness on that front).
Further, VodafoneZiggo — which initially struggled for growth following its 2016 creation, leading to a rather lukewarm re‑commitment to the JV by Fries in 2018 (Vodafonewatch, #151, #169, and passim) — has improved performance significantly since, and Liberty may well not want to put a major new integration challenge into the mix, on top of disruption from COVID‑19.
Fries said VodafoneZiggo CEO Jeroen Hoencamp and his team were doing a "terrific job of executing on our base case plan".
"From a company that was essentially going backwards in many respects, it's now executed on or exceeded our synergy expectations…"

"It's a great business, and we would love to own more of it and we're happy to own half of it. So we're opportunistic about that."

— Fries.