New procurement service for enterprise customers and Partner Markets.
Marketplace aggregates tail spend to control procurement costs.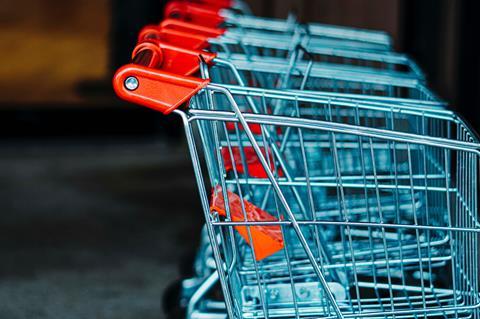 Vodafone Procurement Company, the Group's Luxembourg-based buying function, is extending its business outside of Vodafone with the launch of a service for managing "tail spend", called Marketplace, that is open to the Group's Partner Markets operators and Vodafone's enterprise customers.
The new service signals an expansion of outsourced procurement offerings to third-parties beyond the Group's Partner Markets and joint ventures, which it has served for ten years — including Vodafone's enterprise customers. Available since January, Marketplace has been implemented with an external customer and interest is coming from a variety of sectors, including telcos, banks, and IT companies, according to VPC.
Tail spend refers to small-value purchases from numerous suppliers that are not part of large spending contracts and typically not well-managed. It can lead to uncontrolled spending and create compliance risks. VPC decided to focus on tail spend management because it is an area that is often overlooked by businesses, compounded by lack of visibility, inefficiency, and thinly spread procurement resources.
Marketplace is described as a "digital platform underpinned by an outsourced procurement service that manages spend, compliance and risk in the tail whilst achieving incremental savings". It provides a tailored, curated product catalogue for customers and "uses purchasing data to aggregate spend and rationalise products and vendors", according to a Marketplace promotional video.
"In essence we are creating a private buying club, which is open to Vodafone Enterprise customers and Partner Markets, where tail spend can be aggregated to create scale to deliver better pricing", said Joost Pastunink, Vice-President for Marketplace at VPC. "The principle of marketplace is to drive savings opportunities for organisations by using multi-client data-analytics to enable procurement functions to control spend, compliance and risk in the tail".
Beyond tail spend management, Pastunink said VPC is also working on a similar private buying club proposition for Vodafone Business customers and partners that would extend the operator's "contracts and competitive pricing for internal items", such as IT, software, and office equipment.
"We are looking at other services and products where it makes sense and which are relevant for our customers, such as financing and microservices", he said. Initially, the services will be offered "exclusively to Vodafone Business enterprise customers", he said.
Marketplace marks an escalation in VPC's recent efforts to develop services for companies outside of Vodafone. Pastunink said that VPC has worked with some external companies, "but not on a large scale" and that the focus and development "beyond the more traditional markets" began four years ago.
For the last ten years, external services were mainly provided to Vodafone's Partner Markets members or joint ventures. "The external services have since then been an integral part of VPC's strategy as it allows us to bundle scale and know-how and create win-win situations in our businesses", he said. "As strategic alliances become increasingly important, so do the procurement services we provide to external customers".
Marketplace uses multiple outsourced partners, two of which are noted on the service's website: U.S.-based AppDirect, a subscription commerce platform, and UK-based IT services firm Bell Integration.
VPC CEO and Global Supply Chain Director Ninian Wilson lent his support to the effort: "Marketplace will transform how we manage tail spend at the Vodafone Procurement Company by using the latest digital procurement technologies to bring visibility of what we're spending and create savings".
Founded in 2008, VPC consolidates purchasing and supplier management for Vodafone across its international footprint. It claims now to manage spend of more than €25bn across Local and Partner Markets, joint ventures, and other Vodafone interests. Led by Wilson since 2016, it has in recent years emphasised efforts to digitalise internal processes and apply intelligent, automated software to transform how it monitors suppliers and processes orders (Vodafonewatch, #143, #157, and #176). Vodafone has previously flagged that the purchasing business is in the midst of a broader transformation effort aimed at not only squeezing more cost of the Group's P&L but also becoming a significant player in driving its top line, and in its own right.

Michelle Donegan is an experienced telecoms writer and has been contributing as a reporter and news analyst for TelcoTitans since July 2020.