Vodafone Spain quietly testing demand for fixed-line infrastructure.
Possible follow-up to Orange and Másmóvil fibre-sharing deals.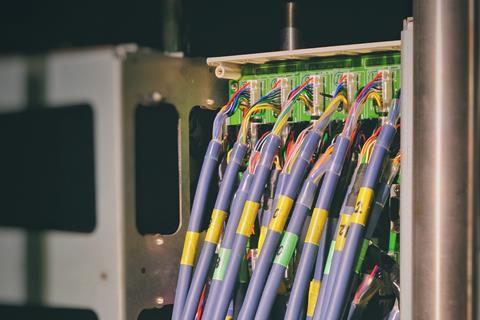 There were further indications – despite recent Group claims to the contrary – that Vodafone's infrastructure asset fire-sale could soon extend to fixed-line systems, and that Vodafone Spain's (VfS) wireline network will be first in line for divestment.
Business newspaper Expansión reported that Vodafone had sounded out potential buyers of VfS' fixed-line assets, in an apparent demand-gauging exercise. The article intimated that Vodafone could raise around €1.2bn (£1.1bn) from a deal – helping the broader debt-reduction programme that has already seen it offload a string of businesses outside of Europe, prepare sales of wireless tower assets, and potentially shift legacy 2G/3G networks to a wholesale platform (Vodafonewatch, #178 and passim).
VfS told the paper that no "proactive" move to sell the wireline network was being conducted, but that "possibilities are always being analysed and studied to find efficiencies and improve the profitability provided by assets". Expansión claimed some "indicative and non-binding offers" had come in for the network, but did not reveal those bidders' identities.
It was not revealed whether Vodafone is leaning towards a full or partial divestment. It is also not clear which parts of the VfS fixed-line asset mix are in focus.
Read in a rush
News of the exercise provides another demonstration of the urgency with which Vodafone's leadership is pursuing opportunities to improve its balance sheet – and appear on top of events, amid ongoing lacklustre results.
Only in late-July 2019 – a month before the Expansión report – Group Chief Executive Nick Read said the operator was not "pursuing" wireline asset sales (Vodafonewatch, #178). "We are seeing other people potentially monetise [fixed-line networks], but I can consider that a more complex area and clearly it has implications for our retail position in the marketplace, so at this point in time we are not pursuing those opportunities, but obviously we continue to review", he said.
VfS leaning out
Spain would be a natural starting point (and testing ground) for any Group wireline infrastructure pullback.
While it is only a little over five years since Vodafone shelled out €7.2bn on cableco ONO, to bolster VfS' convergence credentials, the OpCo has failed to pin down a 'strong number-two'' slot in the market, in line with Vodafone's overall strategy, and has been put on a renewed course of cost savings since its latest competitive downturn, during 2018.
As noted previously, VfS appears to have also been positioned as the 'guinea pig' for Group efficiency efforts around digital transformation, plan simplification, and content procurement savings, and has already shown willing on wireline asset rationalisation with recent shuttering of its DSL service (Vodafonewatch, #171 and passim).
Also noticeable is that the Spanish OpCo only has limited reliance on its own infrastructure, to deliver broadband, having in recent years formed and progressed network-sharing relationships with rivals Grupo Másmóvil and Orange Spain, and secured a wholesale arrangement with incumbent Telefónica España (Vodafonewatch, #169 and passim). Vodafone claims next-generation access reach of more than 20 million premises in Spain, but the majority of these are thought to be provided by these third-party relationships. VfS inherited 7.2 million homes passed through the 2014 ONO buyout, and beyond that has an in-house fibre-to-the-home network covering at least around one million households.