"Pragmatic" Vodafone will "always examine opportunities to enhance and strengthen our business", says Group Chief Executive.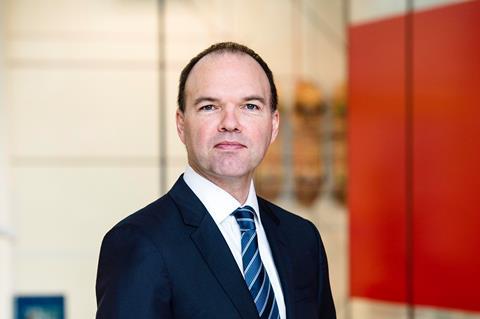 Vodafone Chief Executive Nick Read did not rule out another move to consolidate its Spanish presence, as conjecture continues to swirl around how its future presence in one of Europe's most challenging telecoms markets will look.
Asked about the situation during the operator's results call this morning, Read said he was "not going to get drawn into what has been long-running speculation" regarding Vodafone Spain — a reference to persistent rumours over the past year of a tie-up with Grupo MÁSMÓVIL, or more recent suggestions a tower amalgamation with network-sharing partner Orange Spain could be under consideration as an alternative.
However, he indicated he remained open to the possibility of a transaction, saying "I don't eliminate anything".
" Of course, we have always said we will look pragmatically at the situation — any situation in any market to ensure we are doing the right things for our shareholders… We evaluate, we consider as to what is best for our shareholders — but importantly, understand the intrinsic value of the business in Spain and the value that's brought through the synergies that we have as part of the overall Group. "

Read.
'Fine as we are'
Read was keen to stress that Vodafone Spain — having already spent heavily in previous years to absorb ONO and Tele2's Spanish assets — was not in dire need of yet another M&A boost, asserting that the OpCo had "scale", and reiterating that its recent reorganisation had strengthened its commercial position and cost base.
" Now clearly, we have been still working on how can we improve returns further, and you've got digitisation, you've got network sharing — those benefits still to come within our numbers within the Spanish business. So I am pleased with our organic execution. "

Read.
The rules of engagement
At the same time, the CEO said "we will always examine opportunities to enhance and strengthen our business".
He pointed to the "principles" he and Group Chief Financial Officer Margherita Della Valle laid out in November, when indicating the operator remained open to in-market deal-making and framing how they will decide individual businesses' future (Vodafonewatch, #192).
At the time, criteria for retaining OpCos in their current form were said to include:
perceiving an opportunity to "use our regional scale on top of our local in-market scale to drive a competitive advantage versus national players";
being able to concoct a "credible and actionable plan over the medium term, to achieve sufficient scale and to deliver a return on capital in excess of our cost of capital in each market", and;
having confidence that "we are the right long-term owners of each asset".
Vodafone's results, for the quarter to 31 December 2020 (Q3 FY20–21), backed up Read's assertion that the Spanish business is regaining strength. Although it has not been immune to false starts in the past, Vodafone Spain stemmed service revenue erosion to -1.1%, aided by price rises implemented in the middle of Q3, and an ongoing strong defensive performance by its Lowi discount sub-brand (which has grown its user base to 1.1 million). Read declared himself pleased that the price increase "landed well" despite a competitive and "highly promotional" environment. The drag on service revenue from stunted roaming usage during the pandemic was placed at 1.7 percentage points.
Q3 saw Colman Deegan — one-time Group M&A Director — step into the CEO seat at Vodafone Spain.

Richard Agnew is Group Editor at TelcoTitans.