Another signal of Read stepping out from Colao's shadow.
5G capacity boost appears to change Group thinking.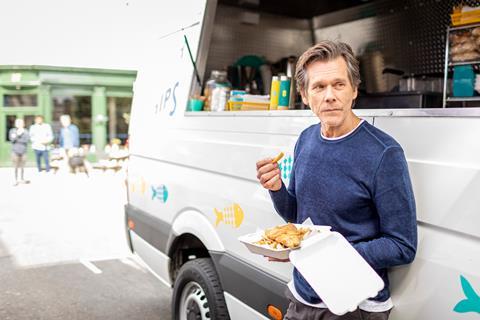 Vodafone's leadership insisted it was retaining its "rational" approach to mobile virtual network operator (MVNO) relationships after Vodafone UK (VfUK) secured a deal to supply wholesale mobile services to cableco Virgin Media.
The agreement, running till 2026, will see VfUK open up its mobile platform to Virgin Media's Virgin Mobile and Virgin Media Business units, supplanting UK market-leader EE as the cableco's supplier. Virgin Media's existing mobile services will transition to VfUK's platform from late‑2021, when the EE deal expires, but the agreement also includes a 'greenfield' 5G access element that will kick in at some point before then.
Virgin Media stressed the deal as a "full MVNO" arrangement, giving it "control over the products and services it offers". "Further details on product offerings and network transition will be provided in due course", it said in its statement.
No cable quid pro quo
With Virgin Media yet to come under significant pressure to give rivals access to its cable broadband network, as seen recently with VodafoneZiggo (VfZ) and (to some extent) Vodafone Germany, a tit‑for‑tat deal involving wholesale cable services was apparently never on the table during the two providers' discussions. However, Virgin Media Business is to provide some unspecified network services to the OpCo, as part of the deal.
Three million welcomes
The EE–VfUK migration project will be large-scale, involving around three million customers, and VfUK will have execution risks at the centre of its thinking after seeing former partner TalkTalk suffer high‑profile issues when transitioning to Telefónica UK, and eventually pulling back from its MVNO operation, following a deal in 2014 (Vodafonewatch, #175 and passim). VfUK is still thought to provide some support to TalkTalk users five years after the Telefónica UK partnership was announced.
For VfUK, the additional network traffic will also pose a challenge. Absorbing Virgin Media's mobile base will see a near-17% expansion of the number of customers using VfUK's network, as things stand now.
Vodafone loosens up with cash flow and M&A thoughts in background
The fact that the deal includes 5G access, and appears to give Virgin Media some improvements over the EE relationship on flexibility and pricing, led some to question whether there had been a change in wholesale mobile direction at Vodafone, which was notoriously tight‑fisted when it came to serving MVNO (and other) partners during the 4G era.
While incremental, there has evidently been a shift in its stance since the handover of power from formulaic ex-Group Chief Executive (CEO) Vittorio Colao, who is understood to have insisted on personal sign‑off on MVNO partnerships during the latter part of his tenure.
Speaking during Vodafone's latest results presentation in November 2019, Chief Financial Officer Margherita Della Valle drew parallels between the Virgin Media deal and Vodafone's European tower-sharing and monetisation push, saying they both reflected her ambition to improve asset utilisation and return on capital. "We're definitely moving in the right direction in terms of return improvements", she said.
Commercially, the deal also represents change. CEO Nick Read — who has been freeing OpCos to be more flexible in go‑to‑market, including via expansion of their own sub‑brands (or 'in‑house MVNOs') — insisted the deal was "rational". However, he said the wholesale pricing VfUK offered to Virgin Media was "in line with other deals being struck" — indicating Vodafone has become less intransigent towards MVNOs (or at least Virgin Media) on deal conditions. Further, Read noted that "an MVNO offers us the ability to basically scale in the consumer position through another player", suggesting a less precious approach to network access is emerging as Vodafone rolls out 5G, with its accompanying capacity boost.
While painted as "rational", some might also see the deal as "strategic", given Vodafone's broader ties with Virgin Media parent Liberty Global, and the possibility of an eventual, Dutch-style VfUK–Virgin Media combination to take on EE parent BT Group.
Chances of Dutch breakup played down as exit paths open up
M&A possibilities are never far away from thinking regarding Vodafone and Liberty's multi-sided relationship, and attention is set to soon turn back towards the Netherlands, and the two business' 50:50 joint venture (JV). Under the terms of VodafoneZiggo's (VfZ) formation in late-2016 (Vodafonewatch, #151), the two parents have rights to initiate a flotation of the business from 1 January 2020, or sell their stakes privately from 1 January 2021.
Until recently, an exit by Liberty might have been seen as a distinct possibility, given the US group's recent radical retrenchment in Europe (including the sale of four in‑country businesses to Vodafone earlier in 2019) — and that its management has previously cast doubt on whether the business will remain in its current form in the long term (Vodafonewatch, #169). Nonetheless, Liberty's leadership has more recently been welcoming improving results at VfZ, and appears to have altered its thinking regarding the JV. Mike Fries, CEO of Liberty, said in November 2019 that "at this point, I would assume we are going to own our 50% stake. There doesn't appear to be any huge momentum either direction to drive a change in that".