Exec lays out vision of 5G-based telco resurgence, but warns Vodafone could become M&A prey if data monetisation puzzle remains unsolved.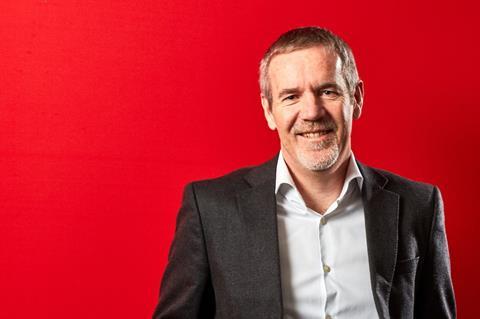 Vodafone UK Chief Technology Officer Scott Petty expressed ambitions to take over as the operator's Group CTO, as he considered the challenges and opportunities awaiting the business over the course of the 2020s.
The Australian — who has had a high profile over the past few months, with Vodafone UK leading the Group's push into open RAN technology and adapting its network to the demands of COVID-19 lockdown (Vodafonewatch, #191 and passim) — told a December Leadership Confessions podcast that "I'd love the opportunity to be CTO for the entire Group, and that is part of our succession planning in the company".
" That would be an even bigger step than the ones I've taken… I love the technology industry and I have no plans to work in any other industry, but [want to] really maximise the opportunities and get to work with the really cool technology that is just being deployed or will be deployed over the next couple of years. To see how that changes society is very exciting. "

— Petty.
The podcast saw Petty, who took on the Vodafone UK CTO job in 2018 (Vodafonewatch, #168), lay out the key facets of his leadership style, including an emphasis on honesty and transparency, learning from mistakes, and building a "high-challenge, high-trust dynamic" within his department. "Don't be scared to hire people that are smarter than you. Don't be scared to hire people that challenge you or people that you don't like — they are going to add value to the team", he said.
He described his job as a "dual" one, centred on motivating his team around a technology vision, and the other as a "storyteller" or "interpreter" of complex network and IT concepts for non-technical executives within Vodafone. He also stressed the importance of having a "positive attitude… even when it is dark and rainy" — after moving to the UK in the late-2000s, to work within Vodafone's B2B technology development function.
Avoiding absorption
The former Dimension Data executive went on to explore the broad themes Vodafone is grappling with during development of its delayed Technology 2025 strategy — suggesting the operator could be snaffled by a larger competitor if it does not unlock the secret of how to better monetise data.
Referring to the mobile sector's "weird industry dynamic", Petty noted that customers were consuming "twice as much of our stuff every year" but paying less in return (although Vodafone UK's annual mobile data usage growth has calmed recently, to 24% in the quarter to 30 September 2020).
" It's not hard to work out the economics of that can be challenging and our return on capital employed is not great, and as an industry we need to work out how to create new sources of revenue, how to compete well with the over-the-top players — the Amazons, the Googles, the Apples — and get our fair share of the economic growth that we create through our technology. "

" So, amazing technology but some difficult business challenges that if we don't work out how to solve then we become takeover targets or get absorbed by those bigger companies. It's balancing the positives and the negatives to be successful, which is motivating and makes me want to go to work every day. "

— Petty.
2020s vision
At the same time, Petty described the industry as entering a "super exciting" phase, as fuller 5G functionality is rolled out, and said these developments were "highly motivating to be involved in".
" On the positive side, the pace of technology evolution is phenomenal, particularly in mobile networks and in the internet and the development of devices. 5G will bring a whole broad range of new devices that will make the smartphone look pretty old hat, and those are exciting areas to work in — virtual reality, augmented reality, connected health, and all of the new applications that are being developed… "

" [The coming decade] will feel probably even faster than the 2000 to 2010 period, which was a period of massive innovation in mobile and smartphones and the internet. "

— Petty.

Richard Agnew is Group Editor at TelcoTitans.