Could O2 + Virgin Media = Three for Vodafone UK?
Fixed–mobile convergence is a riddle to be solved.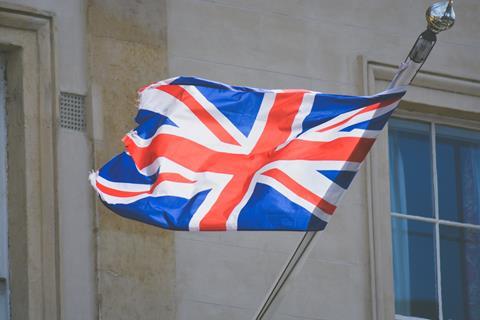 The potential partnership strategy of Vodafone UK (VfUK) remained a topic of much speculation in light of the proposed merger of Telefónica UK (O2 UK) with Virgin Media.
Nick Read, Chief Executive (CEO) of Vodafone Group, has tended to play down the competitive impact of the pending merger, expressing belief in the Group's "organic strategy" in its home market (Vodafonewatch, #186). However, the merger is set to create a strong second convergence player behind incumbent BT Group, leaving VfUK and competitors Sky, now owned by US-based Comcast, and CK Hutchison-owned Three UK to consider their options. It has already been mooted that VfUK and Sky might move closer together. Meanwhile, analysts have also been speculating that Three UK could provide an attractive partner for either Sky or VfUK, with a joint venture deemed more likely than an acquisition.
Finnegan opens up
Such speculation has been fuelled by recent comments from Robert Finnegan, new CEO of Three UK and Three Ireland. Although he cast doubt on the value of the proposed O2–Virgin Media merger for British customers, he also called for continued consolidation in the country's "dysfunctional" market.
In an interview with The Sunday Telegraph, Finnegan alluded to parent CK Hutchison's willingness to spend, as well as its consolidation achievements in Austria, Ireland, and Italy. In an earlier interview with the Irish Independent on his appointment to the UK and Ireland role in spring 2020, Finnegan stressed that "we're a consolidator — and we won't be consolidated", adding that he would be focusing on how the UK business can "move… forward to the same scale we have built in Ireland".
No detail was provided as to how this consolidation ambition could be achieved, but VfUK appears the only mobile network operator free to consider for mobile market consolidation.
Kester Mann, Director of Consumer and Connectivity at CCS Insight, described a link-up between VfUK and Three UK as "plausible".
"Vodafone has taken more of a challenger role in recent times, evidenced by its launch of speed-tiered unlimited data tariffs and the decision to offer 5G at no extra cost. Given Three's traditional focus on market disruption and value-for-money, their cultures may not now be too far apart. Further, Vodafone and Three's parent Hutchison have already joined forces in Australia", Mann told Vodafonewatch.
Mindful of the failure of previous efforts to merge O2 UK with Three UK, Mann noted that regulation "would still be a massive hurdle".
"Such a deal would instantly create a new market leader in mobile with about 27 million retail customers, not to mention a vast trove of 5G spectrum. Some concessions would certainly be necessary. And don't expect Ofcom to show any more leniency than the European Commission, post Brexit; if anything, the UK regulator was even more anti the proposed Three and O2 tie-up. "

— Mann.
Sky's the limit?
Another drawback is that a VfUK–Three UK merger would not address either operator's limited presence in the fixed–mobile convergence market.
"The UK has been slow to transition to bundled services, but the O2 and Virgin Media deal could finally be a catalyst. And with convergence a major pillar of the strategy of Vodafone Group, pairing with Three would appear somewhat contradictory."

— Mann.
As previously mentioned, Sky could also be in the mix. "A deal with Three or Vodafone definitely has logic, if it really wants to push harder into mobile. Or maybe Vodafone could be the acquirer, to bolster its convergence play", Mann mused.
Further, with both VfUK and BT coming under pressure from the pending O2–Virgin Media merger, the prospect of an alliance of convenience between the two telcos has come back on the agenda (Vodafonewatch, #186).
For Three, tie-ups with Sky or TalkTalk may be a more likely prospect, particularly as its plans for delivering fixed-wireless access (FWA) appear to have stalled. While Finnegan talked up the potential of FWA as a fixed-line replacement "in time", it appears unlikely to solve the nearer-term problem of being a pure-play operator with rivals hellbent on pushing the market towards bundles.
Key customer and revenue figures
Annual revenue
Mobile customers
Fixed broadband customers
Consumer converged customers
Sources: Operator annual results.

Vodafone UK

£6.48bn (FY19–20)

18 million

0.8 million

0.4 million

Three UK

£2.38bn (FY19)

10.3 million

–

–

Sky UK

£8.93bn (FY18)

Reached one million in June 2018

–

–