Drop in operator's net asset value since Russian invasion equivalent to 8% of H1 FY22 service revenue.
Mass refugee exodus sees subscriber base fall from 19 million at the end of 2021 to 16.6 million by start of August 2022.
Operator still manages to book year-on-year H1 FY22 growth, thanks to performance in first two months of year.
Reports nearly 90% of cell sites are operating normally.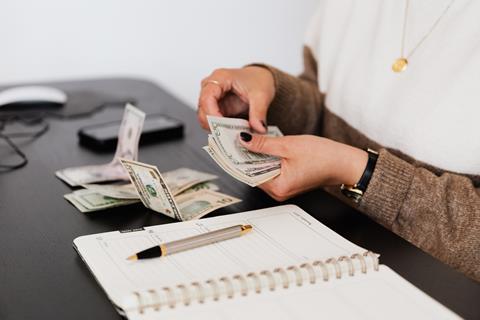 Vodafone Ukraine Group, part of NEQSOL Holding (solely owned by business entrepreneur Nasib Hasanov), laid out in detail what it called the "significant costs" incurred since Russia's invasion of Ukraine on 24 February.
Reporting financial results for the six months ended 30 June (H1 FY22), the Group estimated that net value of assets was down by UAH 806m (£18.6m/€21.6m) since the start of the war, which is equivalent to about 8% of service revenue booked for the six-month period (UAH 9.6bn).
The majority of that asset value loss (UAH 833m), predictably enough, was down to impairment losses on property, plant, and equipment in "non-controlled territories" occupied by Russian military forces.
Hinting perhaps at a business continuity plan already in place in the event of a Russian invasion, Vodafone Ukraine said it had "made all necessary steps for the quick switch to the backup scenario", and that "all critical elements of company's technical and IT infrastructure have been diversified". Approximately 87% of cell sites are operating normally, said the operator, "and the number is increasing". All elements of the core network, added Vodafone Ukraine, "operate in an ordinary way".
There were some modest balance sheet gains because of the war, however, including a UAH 42m write-off in payables to "aggressor countries" and a "modification of lease assets and obligations" (UAH 50m).
" Despite some income from the decrease in liabilities overall, the Group considers the war started by the Russian Federation against Ukraine caused significant losses to the Group. Moreover, real economic losses due to the Russian invasion are considered much higher than accounting losses recognised in accordance with IFRS. "

Vodafone Ukraine Group.
Vodafone Ukraine was acquired by NEQSOL Holding for $734m (£631m/€732m) in December 2019, funded by a group of international funds and financial institutions led by J.P. Morgan Securities and Raiffeisen Bank International. "VF Ukraine", parent company of Vodafone Ukraine Group, controls various subsidiaries in the fields of financing, fixed-line services, software development, and smartphone retail. Vodafone Group retains ties with Vodafone Ukraine through its Partner Markets federation.
Shifting (and shrinking) subscriber base
Following "forced migration" abroad, Vodafone Ukraine said its subscriber base totalled 16.6 million as of 31 July, of which 1.76 million were no longer in the Ukraine.
It represents a steep fall from the 19 million "clients" Vodafone Ukraine had at the end of 2021. The drop is explained by refugees opting for local providers. H1 FY22 revenue from its domestic mobile subscribers came in at UAH 7.1bn, down from UAH 7.3bn in the same period the year before.
Vodafone Ukraine also calculated a UAH 270m cost of providing free information services for Ukrainians (about 13 million) forced to move to other parts of the country.
Some of this cost no doubt stems from a national roaming agreement struck between Vodafone Ukraine and rivals Kyivstar and lifecell. Implemented in March, the roaming arrangement redirects customers onto another network if their own network is not available. National roaming of this sort is allowed for voice, SMS, and data (at 2G and 3G base speeds).
The bill for supporting free incoming roaming calls from 1.5 million customers abroad (spread across 32 countries), calculated the operator, now exceeds UAH 596m.
Vodafone Ukraine's roaming revenue nearly doubled in H1 FY22, however, rising to UAH 477m, compared with UAH 251m in H1 FY21. Although this does not entirely compensate the subsidy of free roaming calls to its own subscribers, extra international traffic from other sources takes out some of the financial sting.
Thanks to what Vodafone Ukraine Group described as "successful operations in the first two months of the year", total revenue increased 3%, year-on-year, to UAH 9.9bn. Operating income before depreciation and amortisation margin increased by 2.1 percentage points, to 58.1%, over the same period.