OpCo commits to 2,600-site rollout; suppliers in evaluation stage.
VfUK aims for at least 20% of UK sites based on disaggregated architectures, but not until 2027.
Timeline dovetails with Huawei kit removal roadmap.
Investment geared towards encouraging more participation from operators, suppliers, and government to get open RAN ball rolling.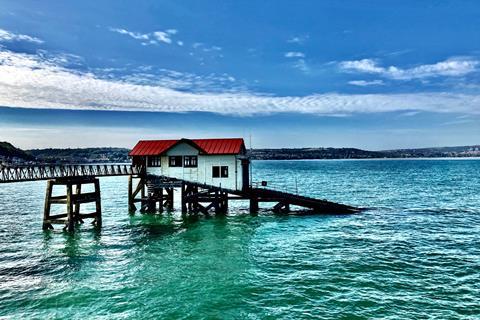 Vodafone UK (VfUK) announced it will deploy open RAN technology at 2,600 mobile sites across Wales and the south west of England.
In conversation with TelecomTV, a VfUK spokesperson said the 2,600 figure was a minimum commitment, and that sites have already been identified. If the report is correct, all the sites —somewhat disappointingly for those thinking open RAN might be a fairly quick fix —are still in rural areas. If it is to reach scale, the technology needs to prove its worth in urban areas as well, something which it has not yet achieved.
VfUK aims to have at least 20% of all its sites based on disaggregated architectures, but that is not until 2027 (according to TelecomTV), which is when the UK's mobile network operators have to stop using Huawei Technologies' 5G kit.
The OpCo has already started the supplier evaluation process, with selection slated for 2021. Deployments are not expected to start until 2022. In previous open RAN trials, VfUK has worked with Mavenir Systems and UK-based startup Lime Microsystems (see table).
Market
Technology
Supplier
Vodafone open RAN commercial field trials and deployments, where publicised
Notes: * Trial ongoing as of July 2020.
** Vodafonewatch unable to determine partner identity.
Does not include lab test programme in South Africa or deployments of associated OpenCrowdCell solution for urban centres, deployed in Spain, Turkey, and the UK, and supported by Lime Microsystems.
Sources: Vodafone; various.

Democratic Republic of Congo *

2G

Parallel Wireless

Ghana **

3G, 4G

–

India

4G

Mavenir

Ireland *

2G, 3G, 4G

Parallel Wireless

Mozambique *

4G

Mavenir

Netherlands

4G, 5G

NEC, Altiostar

Turkey *

2G 3G, 4G

Parallel Wireless

UK *

3G, 4G

Mavenir
From vicious to virtuous cycles
Scott Petty, Chief Technology Officer at VfUK, said the 2,600-site commitment offered suppliers an opportunity to "grow and enhance their products", courtesy of greater market momentum.
"Supplier diversity is an objective for both the telecoms operators and the UK government, but the difficulty in pushing forward is the inherent traditionalist and risk-averse attitudes of the industry… Everyone in the industry is talking about the importance of openRAN, but the 'sit and wait' attitudes have gripped many telecoms operators. This is a Catch-22 situation, with the telecoms operators waiting for perfect technology before investing while the openRAN ecosystem waits for investment to perfect the technology."

Petty.
Speaking to the Financial Times, Petty also talked about the UK regaining a "foothold" in the telecoms market not seen "since the break-up of Marconi" — provided there are R&D subsidies to encourage further open RAN deployment, and that more market players are based in Britain.
Government desire to diversify telecoms supply chains, especially now that UK operators are banned from buying 5G equipment from Huawei as of 31 December 2020, fits well with the open RAN narrative of richer and more diverse ecosystems. It is a desire that Petty clearly wants to tap into with his allusion to R&D subsidies.
Vodafone is planning an unspecified number of open RAN R&D labs around Europe. According the VfUK spokesperson cited by TelecomTV, the Group is in the process of deciding the best locations, based on available talent and local government support.
Wishful thinking from Read
Given the elongated open RAN timescales highlighted by VfUK, it may be that Group leadership is overly optimistic about the nascent technology's readiness.
During a call with analysts in July 2020, Nick Read, Vodafone's Chief Executive, thought "rural openRAN [will be] ready for 2021", and urban deployment — a "more complex execution" — in 2022. "But we need government, and we need operators to scale this to improve functionality and efficiency going forward", he added.
In a recent webinar hosted by Light Reading, Santiago Tenorio, the Chairman of TIP — and Vodafone Group's Head of Network Strategy & Architecture — sounded a word of caution about aggressive timelines.
He worried that governments and regulators, perhaps more anxious than ever to diversify supply chains now that Huawei is under increasing geopolitical pressure to exit from networks, expected too much of what is still a nascent technology. "The risk is that open RAN is overplayed", he said. "The risk is governments and regulators think operators can simply rip out the kit they have in place, substitute it with openRAN, and then everything's going to be fine".
Tenorio called for more education and to raise general awareness about what the technology is currently capable of, and to encourage more collaboration between industry and government to speed up open RAN deployment "in a way that makes sense".