OpCo announces 'active' RAN-sharing capabilities.
Partner O2 UK seems best-placed to take advantage.
Broader sharing push at top of UK agenda.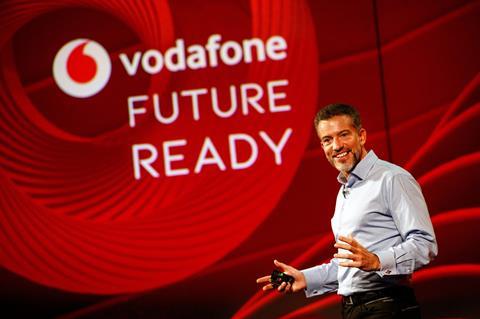 Vodafone UK (VfUK) gave fleeting but significant mention to adoption of Multi-Operator Radio Access Network (MORAN) technology.
In a press release primarily used to highlight expansion of its 5G network to Belfast, Edinburgh, and Leeds, as well as the addition of 5G roaming for the Republic of Ireland, VfUK — almost in passing — claimed to have become the first UK operator to support MORAN. There was no detail other than a nod to VfUK's view that MORAN can help reduce energy usage and mast footprint through the sharing of base stations.
Cornerstone connections
The MORAN development seems almost certainly linked to revised network-sharing goals for Cornerstone Telecommunications Infrastructure, VfUK's 50:50 infrastructure-sharing partnership with Telefónica UK (O2 UK). Although VfUK and O2 UK have wound down active network-sharing arrangements in London (Vodafonewatch, #156 and passim), to give each greater strategic control in the capital, the two partners are pursuing a form of active sharing that might help reduce 5G network rollout costs and speed up deployment in other parts of the UK.
MORAN, it seems, has been wheeled in to achieve lower costs and quicker 5G time-to-market on these sites, while at the same time offering a degree of "autonomy". Unlike full-blown active network-sharing arrangements, MORAN does not involve spectrum sharing, which would mean surrender of control. Everything else in the RAN — the antenna, tower, site, and power — is shared in a MORAN environment.
The MORAN deployment also comes with UK operators continuing attempts to negotiate a harmonious alliance on the creation of a Shared Rural Network (SRN) arrangement to deliver improved 4G coverage across rural UK. Pricing proposed by market-leader EE for access to its network is said to be a sticking point. EE is arguing that rivals stand to benefit from the investments it has made in rural areas over the past several years, and that this investment should be recognised in the price charged. It has also argued that EE's investment in remote coverage, significantly incentivised and financed by its contract to support the UK's coming Emergency Services Network, means its reliance on SRN arrangements will be substantially below that of rivals. A deadline for an agreement has been touted for 11 March 2020, before the UK government announces its budget, and giving Prime Minister Boris Johnson the opportunity to claim mission accomplished on a commitment to address rural coverage within 100 days of the country's December 2019 General Election.
VfUK pitching as Northern Powerhouse enabler
In the same release, VfUK trumpeted recent 5G network expansion in Greater Manchester, saying its underlined its commitment to providing this "key regional powerhouse" with the "latest digital connectivity based on a converged full-fibre and mobile infrastructure". MediaCityUK, located in Salford, Greater Manchester, is VfUK's first digital test bed (Vodafonewatch, #179). The OpCo said more than 100 application developers and startups were using the facility.
VfUK claimed to have ended 2019 with 5G coverage in 32 UK cities, and that it intends to extend this to 50 cities or towns by 30 March 2020.