From customer to supplier, Miguel Rodrigues leaves Vodafone for Kaltura.
Vendor on a roll after recent IPO.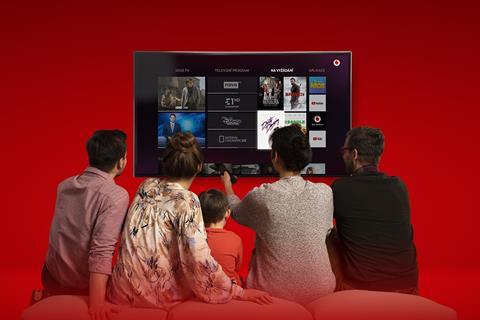 Miguel Rodrigues, Vodafone Group's Head of TV Product, has left the operator to join its cloud TV platform provider Kaltura.
During more than six years at Vodafone, Rodrigues drove the consolidation of the operator's fragmented legacy TV technology across the Group onto the Vodafone TV platform. Available in all the telco's main TV markets, Vodafone TV is based on Kaltura's Cloud TV solution and runs on Amazon Web Services' public cloud (Vodafonewatch, #158, #168, #180, and #195).
He said on LinkedIn that, "after building a great TV product from scratch with an awesome team and giving it a good push in ten+ countries", he was moving on to Kaltura.
In his new position as Senior Vice-President of Product, he said he will be "taking the video disruption business head on" and "helping transform Kaltura into the most exciting video product company you have ever seen".
Rodrigues is not the first to make the journey from Vodafone to Kaltura. He will join Nuno Sanches, General Manager of Media & Telecom at Kaltura, who left Vodafone in December 2019. Sanches was Group Head of Fixed Product Development at Vodafone from 2014 onwards and led the development of the Vodafone TV platform (Vodafonewatch, #182). Prior to joining Vodafone, both Rodrigues and Sanches worked at Portuguese operator NOS in TV product development roles.
Next steps for Vodafone TV
Vodafone is working with Kaltura on using artificial intelligence and machine learning to deliver better TV services and improve its own operational efficiency. Based on what Kaltura calls "cognitive TV", data, AI, and ML are combined to manage content catalogues, provide better content recommendations, upsell tailored services, and pre-empt service issues.
One of Kaltura's partners is JUMP Data-Driven Intelligence, a Spanish startup founded in 2016 that has developed a cloud-based business intelligence platform that provides data analytics for pay-TV operators. The platform is said to generate insights that help operators better understand customer behaviour. The company lists Vodafone as one of its customers.
Vodafone has also been melding reporting capabilities through international roll out of a Celfocus-supported Vodafone TV Analytics platform, again based on AWS (Vodafonewatch, #174).
At the end of June 2021, Vodafone had more than 22 million TV customers (including those of Dutch joint venture VodafoneZiggo, which totalled 3.8 million at the end of March 2021).
Vodafone TV subscribers in Europe
Country
31 December 2020
30 June 2021
Source: Vodafone.

Germany

13.4 million

13.4 million

Italy

302,000

306,000

Spain

1.6 million

1.6 million

Portugal

735,000

764,000

Netherlands (VodafoneZiggo)

n/a

n/a

Other Europe

2.4 million

2.4 million
Kaltura trumpets Vodafone's importance as client in IPO prospectus
Kaltura launched an IPO and started trading on the Nasdaq stock exchange in July 2021. The IPO was first announced in March 2021, with the offer price set to raise up to $353m (£256m/€295m), valuing the company at $2bn, but it was postponed — reportedly due to lower-than-expected demand. The revised IPO aimed to raise about $150m and gave Kaltura a market value of approximately $1.2bn.
According to the company's IPO prospectus, filed with the US Securities and Exchange Commission, Vodafone accounted for 12% of Kaltura's revenue in the fiscal years to 31 December 2019 and 31 December 2020 (FY19/FY20). Kaltura reported revenue of $97.3m and a net loss of $15.6m in FY19, and revenue of $120m against a net loss of $58.8m in FY20. For the three months to 31 March 2021, Vodafone accounted for 10% of revenue, which was $37.7m.
Vodafone TV services based on Kaltura's cloud platform are available in nine countries, "with additional markets being under deployment", according to the prospectus, which noted that the services can be introduced to new markets in seven months. "Kaltura transformed Vodafone TV from a monolithic and hardware-centric architecture, with expensive on-prem deployments and CPE [customer premises equipment] that varies per market, into an elastic multi-tenant SaaS [software-as-a-service] operation, lowering the costs per subscriber by 50%", claims the document.
The Israeli company was founded in 2006 and is headquartered in New York. It had 584 employees in 22 countries at the end of 2020. Kaltura's engagement with Vodafone goes back to at least 2015 when it announced a contract with Vodafone Spain, which was followed by Vodafone Italy in 2017, and then an expanded deal for multiple countries (Greece, Romania, and Portugal) in 2019 (Vodafonewatch, passim).

Michelle Donegan is an experienced telecoms writer and has been contributing as a reporter and news analyst for TelcoTitans since July 2020.