Turkey's President is said to be in favour of a joint infrastructure company.
Recently appointed Vodafone Turkey CEO appears keen too, as part of new 2025 growth strategy.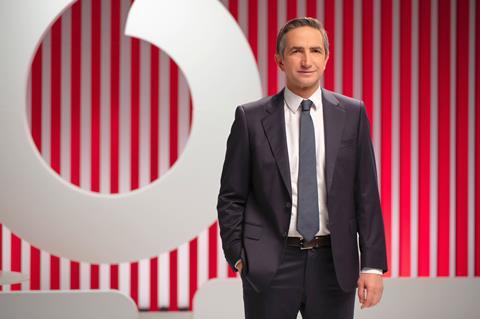 Vodafone Turkey's CEO Engin Aksoy called for the expansion of fibre networks throughout the nation, and indicated that the Turkish OpCo would be in favour of creating a joint fibre provider with rivals Turkcell and Turk Telekom.
Aksoy, giving a presentation at a media event to mark the OpCo's 15th anniversary, said regulatory obstacles had prevented a more expansive fibre deployment. He particularly highlighted the fact that Vodafone does not have excavation permits for the installation of fibre cables.
According to local press reports, Aksoy noted that Turkey's President Recep Tayyip Erdoğan has previously called for the establishment of a joint infrastructure company. "Within the scope of the [Turkey] Wealth Fund, we support the establishment of this company and the partnership of three operators. We are struggling to invest more. We want to take fibre everywhere", Aksoy said, according to a Google-translated report by Cumhuriyet.
Aksoy also made use of the occasion to press for progress with a 5G spectrum tender, and noted that the delay in fibre deployments is also hampering 5G.
According to Vodafone Group's Annual Report for the year to 31 March 2021, Vodafone Turkey currently holds 40MHz of 2.6GHz, 35MHz of 2.1GHz, 20MHz of 1800MHz, 22MHz of 900MHz, and 20MHz of 800MHz spectrum. A report published in October 2020 by the International Telecommunication Union noted that Turkey has provided 5G test licences in the 3.5GHz, 3.7GHz, and 26GHz band. The report offered no prediction for when a 5G spectrum auction will take place, and highlighted that 5G will automatically be used when the current operators renew their infrastructure.
Growth Engin
Aksoy was formally appointed CEO on 1 February 2021 and has not lost time in outlining his agenda for the Turkish OpCo. He has already set ambitions to be "Turkey's fastest growing digital services company" under Vodafone Turkey's 2025 vision.
The drive, mirroring the Group's plan to transition from "telco" to "TechCo", will see the OpCo enter the financial services and insurance realms. Furthermore, Vodafone Turkey has purchased a 50% stake in Future Generation Systems, a developer of software-based interactive voice and video communication platforms, to fuel growth in the B2B space.
Aksoy's comments indicate Vodafone Turkey's expansion ambitions now extend to fibre and converged services, too. The OpCo remains one of the more mobile-oriented businesses within Vodafone, with just shy of 24 million mobile customers at 30 June 2021, but only 1.25 million fixed broadband users.

Anne Morris is a freelance journalist, editor and translator. She has been working as a reporter and news analyst for TelcoTitans since 2016.