Warehouse consolidation and digitisation intended to bring greater transparency and control of purchases from China and other key marketplaces.
New, digitised stock management facility planned for "small country in the middle of Europe".
Move comes with supply chain resilience and predictability at top of news agenda.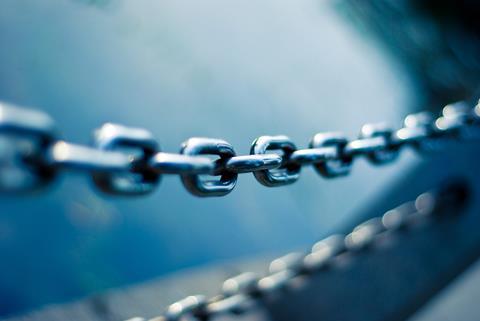 Vodafone is working on a radical overhaul of its international supply chain management operations, in order to improve visibility into the status of its high-volume purchases of devices, network kit, and other physical goods.
The behind-the-scenes project — which comes at a time when many organisations are challenged by overloaded and malfunctioning supply chains — will see a "complete digitisation" of the platform overseeing the flow of Vodafone's product deliveries across borders, indicated Ninian Wilson, Global Supply Chain Management Director.
Vodafone Procurement Company — the central, Luxembourg-based unit that manages approximately three quarters of the Group's external spend — aims to develop a digital twin to help monitor the flow of goods from China and other key markets to its various businesses in Europe.
The unit is also planning to meld Vodafone's warehousing facilities into a single, dedicated facility on mainland Europe. "We want to build a European warehouse in a small country in the middle of Europe — so you can guess kind of where that will be — to really consolidate all the different warehouse operations, and to make that really transparent", said Wilson.
Vision thing
Speaking at the recent launch event for rival BT Group's newly revamped procurement function, BT Sourced, Wilson described Vodafone's supply chain operations for physical goods as having been "quite disparate over the years". However, he said consolidation and digitisation of operations will allow Vodafone to "see the kit coming out of the manufacturing plant and… track it through the supply chain". The operator will also be able "redirect [supplies] in a digital way".
He said Vodafone was "investing a lot of money" in the revamp, and described it as one of three "big bets" being made by his group as part of a wider transformation programme. Other key projects include roll out of an internally developed automated long tail procurement platform and a focus on engendering closer, strategic tie-ups with key partners, to further Vodafone's push around digital services.
Disclosure of the plan follows shortly after Vodafone's appointment of former Microsoft executive Suzanne O'Toole as its new Supply Chain Management Global Operations Director.
Wilson did not directly link the move with the challenges that have been building up in organisations' international supply chains — instead highlighting improved transparency into logistics as a long-time "holy grail" of supply chain management departments. Vodafone is yet to publicly reveal any disruption from the crisis.
No information has yet been offered on timelines, nor on partners helping Vodafone with the reconfiguration.