Vodafone Global Digital Engineering head Ahmed El Sayed updates on Netcracker‑backed transformation pilot in Hungary.
Software engineering "the future" for Vodafone, as Group looks internally for revamped tech stack under 'build not buy' vision.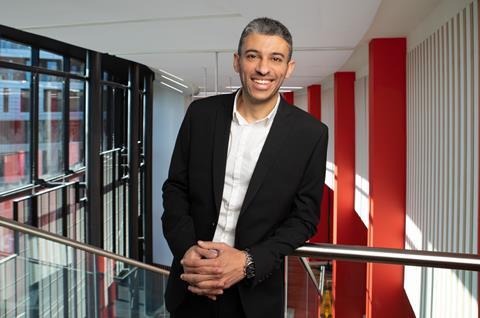 Ahmed El Sayed, leader of Vodafone's Europe‑wide Software Engineering team, showcased his unit's progress in furthering Technology Director Johan Wibergh's Tech2025 vision.
Speaking at Total Telecom Congress last week, El Sayed — Vodafone UK's Chief Information Officer — described the "build not buy" mantra as key to the division's transformation project.
He echoed the buyer's remorse rhetoric employed by Vodafone Spain CEO Colman Deegan earlier in the month, with talk of Vodafone's past technology outsourcing exercises hindering agility and competitiveness.
El Sayed was handed additional responsibilities in the leadership of Vodafone's Software Engineering unit earlier in 2021. It sits within the Group's Technology domain, covering twelve European markets under Wibergh's eye.
We're builders now, not buyers
Although the "build not buy" concept is the Group's aspiration, Vodafone's setup is not conducive to such a change, according to El Sayed. He said it requires a shift to focus on in‑house software engineers.
" We have been a company that buys technologies; now we would like to build. We have been a company where we have expertise on different systems, on different solutions — very strong product managers, programme managers — but we are not a company that was built for engineers. "

— El Sayed.
This is set to change with last week's announcement of a software engineer hiring spree, which will add 7,000 to the 9,000‑strong roster by 2025. Wibergh noted that the 7,000 figure will include internal upskilling and reskilling in addition to external hires.
El Sayed pitched the recruitment drive as evidence of the Group's prioritisation of internal R&D.
" We are pushing to the whole organisation that the future is about software. It doesn't matter if you are in finance, operations, or development, you will have to understand software engineering. That is the message we are putting out there. "

— El Sayed.
The Hungarian sandbox
El Sayed went on to describe Hungary as Vodafone's transformation testbed — Vodafone Technology's "pilot market" — and gave an update on the so‑called Project Bridge that has been ongoing in the country.
Having selected Netcracker after an RFP in 2018, the Project Bridge team set about implementing three core principles at Vodafone Hungary, with a view to produce lessons learned and draw up plans to scale the transformation to other markets. These principles were:
Ensuring full ownership of internal digital assets. "This is our future", El Sayed explained. "We cannot just give it away to somebody else". These digital assets include solutions such as the MyVodafone App and AI‑powered chatbot Tobi.
Migrating to a data‑driven model, moving "all of our data" to the Google Cloud Platform.
Establishing a core IT stack. Vodafone selected regular BSS/OSS partner Netcracker to establish the converged technology stack for the Hungary pilot.
El Sayed praised the Netcracker partnership, saying Vodafone's experiment in Hungary would not have been successful without it. He conceded that "they are not 100% as agile as we would like, but we are aspiring for the same". "We speak the same language", he added.
The Project Bridge team consists of "140+" people who "work together, eat together, and live together". He noted that the transformation project required a "very strong" CEO because it impacts the whole organisation. "It covers everything, from business to UX to the whole digital teams, reporting, and testing", he noted. Vodafone Hungary CEO Amanda Nelson, who took the reins in 2018 (Vodafonewatch, #160), is the "very radical" CEO needed, according to El Sayed.

Joseph Purnell is a Staff Reporter for TelcoTitans, contributing telecoms news analysis since 2019 as part of the TelcoTitans Editorial team.