Group furthers push to squeeze more cost of power supply.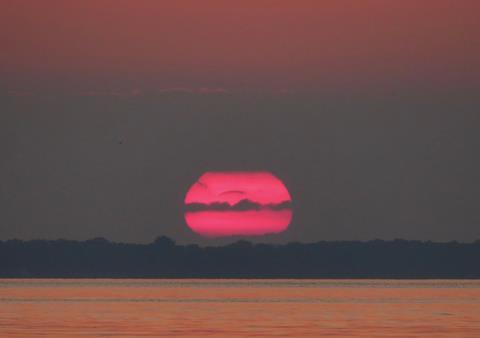 Vodafone sought to highlight progress in a long-running Energy Data Management (EDM) systems implementation, as part of broader transformation of how it fuels its network and tracks usage.
Bernd Leven, Head of Energy Performance at Vodafone, flagged implementation of the new system on LinkedIn and called it a "building block of our overall Energy Data Analytics strategy". The platform, enabled by UK provider eSight Energy, will use data feeds from smart-meters, said to be in place at 58,000 Group sites within twelve European countries, as well as information from external electricity suppliers, to "monitor and optimise our energy consumption more effectively", said Leven.
He also indicated the EDM upgrade was a key enabler for the Group's latest set of headline energy usage targets, including:
To halve greenhouse gas emissions by 2025.
To purchase 100% of electricity from renewable sources by 2025 (helped by parallel goals of increasing energy efficiency and on‑site generation).
Vodafone has also previously talked of significant disparities between actual energy usage at sites and data provided by landlords — offering up an operating expense savings angle too.
Not a quick win
The exact back story to the EDM project is not clear, but Vodafone has been referencing upgrades to its energy analytics software and infrastructure since at least 2016, when it launched a review of its global energy strategy. At that point, it flagged that it had begun migration to what it called an "Energy Data Management 2.0" platform. This was subsequently said to have been put in place across several markets, so it is possible that the newest system represents a further upgrade, beyond that "2.0" solution.
Device Insight, a German machine-to-machine communications technology player in which Vodafone previously held a minority stake, has also had involvement in the programme, helping enable the internal smart-grid that collects data on energy usage at the operator's facilities (Vodafonewatch, #141 and #160).
Broader energy developments
In July 2019, Vodafone was among 28 businesses to commit to new international climate targets, with the aim of helping to restrict global temperature increases to 1.5ºC above pre‑industrial levels and reach net‑zero emissions by 2050, in response to a call‑to-action ahead of the United Nations (UN) Climate Action Summit in September 2019 (Vodafonewatch, #178). The climate targets are aligned with objectives set by the Science Based Targets initiative (SBTi), a UN‑ and international charity-backed programme that links corporate goals more closely with the scientific estimates of the action needed to restrict global warming, in line with the COP21 Paris Agreement. The Group joined the SBTi in July 2019 — well behind peers BT Group and Telefónica Group (BTwatch, #280, Telefónicawatch, #121, and passim) — and still appears not to have set any formal targets as part of the initiative. Vodafone is also a member of The Climate Group's RE100 scheme, having joined the programme in June 2018.
However, the Group appears to have since made rapid progress on its environmental credentials, and recently scored A‑, up from last year's grading of B, as part of the CDP Climate LIST. The rankings are published by not‑for-profit organisation CDP (formerly known as Climate Disclosure Project), which compiled the list based on the steps taken by 179 listed international companies in 2019 to take action against climate change, selected from more than 8,000 that had reported to CDP. The companies analysed receive a rating from A to D, depending on the effectiveness of the strategy to address factors contributing to climate change, with those providing insufficient information scoring an F. A total of 125 companies were rated as A in the ratings. Rivals BT, Deutsche Telekom, Orange, and Telefónica were among the eight telcos in the CDP Climate A‑LIST with a rating of A, while Vodacom Group was scored a B (unchanged on its rating in 2018).