Sky's the limit for Vodafone TV cloud platform ambition.
Big step in TV platform consolidation across the Group.
Migration underway in Germany.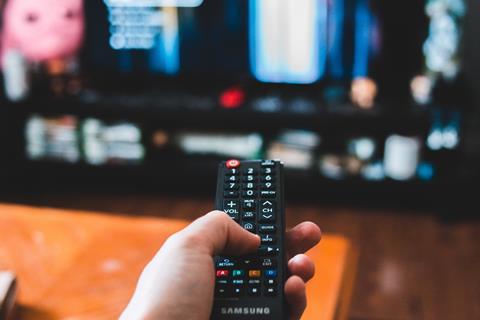 Vodafone launched its cloud-based Vodafone TV platform in Germany and with the Group's largest market now on board, the telco isn't shy about having big TV ambitions.
In an exuberant LinkedIn post, Miguel Rodrigues, Head of TV Product at Vodafone Group, celebrated the launch not only as a "giant step" in the "great unification of TV in Vodafone", but also as a "new beginning as Vodafone will now scale to be the biggest TV platform in Europe and the world".
The roll out in Germany is indeed a milestone in Vodafone's consolidation of disparate legacy TV products across the Group, which started five years ago. Available in all the telco's main TV markets, the Vodafone TV platform is based on Kaltura's Cloud TV solution and runs on Amazon Web Services' (AWS) public cloud (Vodafonewatch, #158, #168, and #180).
Other suppliers involved in the German launch, which were flagged by Rodrigues, include digital rights management specialist NAGRA, device manufacturer Sagemcom, video sharing software company WIT Software, and user interface designer Wiztivi. Rodrigues wrote that these partners and many others "made it look like having a single product over multiple networks, regions, technologies and IT stacks was an easy thing".
Dreaming big
Vodafone is pursuing a content aggregator strategy — often now described as a "super aggregator" approach. That is, it aims to offer a broad range of content via its platform, whether it's from Discovery, HBO, Netflix, Prime, or other partners, and make it easy for customers to find what they want to watch through search and recommendation engines.
However, it has a long way to go to get into the same league as the leading streaming content platforms. At the end of December 2020, Vodafone had 22.2 million TV customers (including those of Dutch joint venture VodafoneZiggo), of which 13.4 million were in Germany.
For comparison, Netflix had 203.7 million subscribers at the end of 2020; Prime Video had more than 150 million; Tencent Video had 114 million; and Disney+ had 94.9 million.
Vodafone TV subscribers in Europe

Market
31 December 2019
31 December 2020
Source: Vodafone.

Germany

13.6 million

13.4 million

Italy

208,000

302,000

Spain

1.4 million

1.6 million

Portugal

664,000

735,000

Netherlands (VodafoneZiggo)

3.9 million

3.8 million

Other Europe

2.3 million

2.4 million
What's next on Vodafone TV?
Beyond growing the Vodafone TV customer base, Vodafone is also considering how to expand the platform's content offering. Rodrigues hinted on LinkedIn that the platform might expand into cloud gaming. Another potential area is streaming music services. Vodafone has also introduced voice-controlled search in Portugal and Spain for easier content discovery.
Alongside consolidation of TV delivery, Vodafone has also been melding reporting capabilities through international roll out of a Celfocus-supported Vodafone TV Analytics platform, again based on AWS (Vodafonewatch, #174), and has repeatedly highlighted plans to bring its OpCos' buying power together through a centralised approach to purchasing of programming rights. It highlighted creation of a new content strategy unit, based in London, during mid-2020 (Vodafonewatch, #189).
Will new platform entice German TV customers to stay?
Vodafone's TV customer base is growing everywhere except in its two largest markets: Germany and Netherlands. In the quarter ending 31 December 2020, Vodafone Germany lost 75,000 TV customers, which was partly attributed to the termination of a bulk contract as well as a slowdown in retail sales due to lockdown restrictions in December.
The Vodafone TV platform launch comes amidst an ongoing effort to integrate the Unitymedia assets that Vodafone acquired from Liberty Global in 2019 (Vodafonewatch, #178). VfD is combining the service offerings of Unitymedia with its own and in August 2020 launched a "harmonised portfolio" under the Vodafone brand (Vodafonewatch, #184).
Vodafone Germany will conduct a backend migration of the Unitymedia Horizon TV base and Vodafone Giga TV customers onto the Vodafone TV platform, which will allow the OpCo to upgrade the TV services without having to replace millions of set-top boxes. However, the consumer offering will retain the GigaTV brand.

Michelle Donegan is an experienced telecoms writer and has been contributing as a reporter and news analyst for TelcoTitans since July 2020.