Self-styled "Intelligent" division nods to shift towards automation and AI.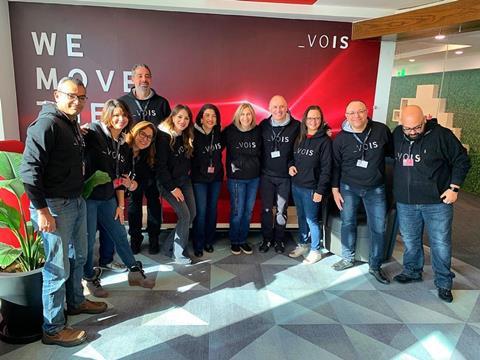 Vodafone's Shared Services division was rebranded to "Vodafone Intelligent Services", or "_VOIS", in a bid to better promote the unit's expanding role in Group efficiency efforts.
Gary Adey, Group Director of _VOIS, highlighted the division's new identity as a demonstration of "how our capabilities have evolved beyond traditional shared services and the magnitude of our contribution across Vodafone". The former Vodafone Business executive, who took over the division in early-2019, made the announcement after travelling to Egypt to "inaugurate" two new buildings in Cairo for Egyptian arm Vodafone International Services (VIS).
The move continues an evident (but largely quiet and behind-scenes) revamp of _VOIS under Adey, underpinned by automation of roles and downsizing of headcount. The division, which sits within Group Finance and has operations in Egypt, Hungary, India, and Romania, is looking to cut over 25% of its cost base to support Vodafone's latest, Europe and Common Functions operating expenditure reduction plan (Vodafonewatch, #181 and passim). It also recently consolidated VIS through a buyout of the services unit from Vodafone Egypt (Vodafonewatch, #181), and has since indicated it is hiring 1,000 new staff at the unit, despite Vodafone's prospective exit from Egypt's telecoms market (see separate report).
Europe and Common Functions opex reduction plan, FY18–21

Area

Opex (FY17–18)

Targeted savings

Notes

Source: Vodafone.

Commercial

€4.1bn

Customer operations: -30% "net reduction".

Retail: -15% "reduction".

Representing an acceleration and expansion of the operator's Digital Vodafone strategy, the programme's timeframe has been shortened from five years to three (although the end-date has not been made clear).

Focus areas include product retirement, price plan simplification, and digitisation of support channels.

IT operations

€3.7bn

>40% "savings".

Further centralisation of IT operations.

Shared Services

€1.4bn

>25% "efficiency saving".

Expansion of the Shared Services organisation's involvement in service delivery, while also streamlining the function through automation.
Wider central tidy-up in pipeline
There remains a suspicion further change could be coming to how _VOIS and other central functions are managed in the coming weeks, with _VOIS' Group Finance parent likely to further expand influence.
Vodafone, for example, has yet to fully lay out how it will oversee its new TowerCo or dwindling Rest of the World Region (RoW Region) assets, following Vivek Badrinath's transfer from the latter to the former, and Vodafone's confirmation the RoW Region's management unit is being disbanded (Vodafonewatch, #181).
Perhaps relatedly, in his announcement on LinkedIn, Adey flagged _VOIS now numbered more than 24,000 employees — despite the division's streamlining effort. In September 2018, Vodafone reported _VOIS (then Shared Services) had 20,000 staff. This could suggest the division has amalgamated other central functions.

Richard Agnew is Group Editor at TelcoTitans.