Revenue from Group's Partner Markets federation falls back amid pandemic and footprint reduction.
Vodafone's flow of cash from Africa takes a drop following rework of M-PESA business.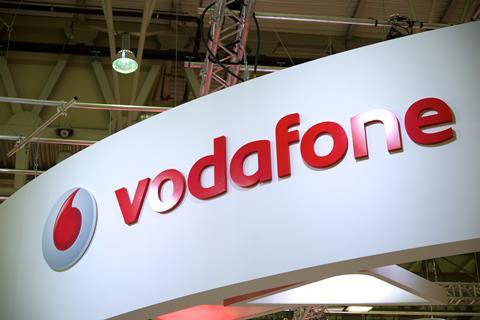 Vodafone experienced a 10% drop in revenue from its Partner Markets federation of operator allies in its last, pandemic-hit, fiscal year, documentation shows.
Vodafone Sales & Services Ltd (VS&S), the entity that controls its takings from Partner Markets and brand licensing agreements, generated €729.6m (£613.1m) in sales during the twelve months to 31 March 2021 (FY20–21) — a fall of 4.3% — according to a Companies House filing.
VS&S's revenue from brand royalties — which form part of the Partner Markets service portfolio but are reported separately — rose 2%, to €589.3m. This line also includes licensing arrangements with Vodafone's own OpCos and associated businesses such as Dutch joint venture VodafoneZiggo.
The main drags included the decrease in Partner Markets' revenue, from €149.5m to €134.8m, as well as the erasure of VS&S's m-money platform licensing line of business — a follow-on from Vodafone's recent transfer of intellectual property associated with emerging markets fintech offering M-PESA to African businesses Safaricom and Vodacom Group (Vodafonewatch, #185).
Not on the m-money
As an aside, VS&S's revenue from Africa dived 34%, to €57.2m — and this near-€30m shortfall far outweighed the €19.1m Vodafone says it received in return for the M-PESA assets. Just in Kenya, the company lost a €13.9m revenue line from provision of M-PESA-related services to Safaricom, the service's main proponent. Questions over whether Vodafone fully recognised and realised value from M-PESA when it controlled the service's underlying assets may well become louder as Safaricom and Vodacom seek to expand the business and prepare the ground for a potentially highly lucrative part-sale, having moved into its driving seat.
Roaming hit
The filing did not go into any reasons for the dip in Partner Markets' sales, which contrasted with an 11% increase in the previous year (Vodafonewatch, #195). There was no word, for example, on how badly the pandemic's disruption of international travel hit takings from roaming deals with partners or disrupted other collaborative projects.
VS&S's figures did show a drop in the number of countries covered by Partner Markets during the FY, from 43 to 40 (although Vodafone's website, oddly, still lists 45 nations as within the organisation's reach).
Very little Partner Markets deal-making was highlighted by Vodafone during FY20–21 — just a renewal of ties with Mobile TeleSystems, covering Armenia, Belarus, and Russia (Vodafonewatch, #193).
Go-to-market evolution
Vodafone has since the end of the FY melded the management of Partner Markets into its international enterprise and carrier services division Vodafone Business, ostensibly to freshen up its go-to-market approach and find new sources of growth from telco relationships (Vodafonewatch, #199).
The federation is now nearly two decades old, having been formed back in 2002 — and has gradually been morphing from a strategic vehicle for the once-mighty Vodafone to extend soft-power outside its own footprint to a more commercially minded outfit, selling a portfolio of collaborative procurement, roaming, and other services to groups such as A1 Telekom Austria, MTS, and Tele2.
The filing showed Vodafone has set up a new local company, called Vodafone Services LLC, to service new Partner Markets ally Vodafone Oman. The two businesses agreed a long-term deal in 2019 and Vodafone has been closely involved in helping the new venture prepare its entrance into the Sultanate's telecoms market (Vodafonewatch, #193 and passim).