New "innovation management ecosystem" promises financial and business support to execs with bright ideas.
Focus appears both internal and external, with customers and partners of Vodafone expected to become involved.
Move forms part of broader reset of Vodafone's platforms and services strategy.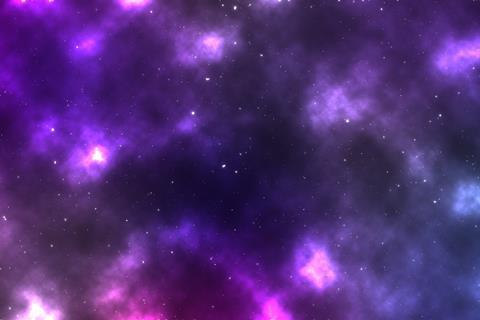 Vodafone is rolling out a new "innovation management ecosystem" called Nova as it seeks to layer some software creativity over Chief Technology Officer Johan Wibergh's platform-focused Tech 2025 overhaul.
The initiative, yet to be formally announced, promises a new website to "enable and empower" both internal and external innovators, by helping them to "find funding, talent, and leadership support to turn your ideas into successful realities".
The Group is understood to have begun hiring to build out Nova and deliver a "support structure" for innovators that make use of the platform. It appears led by Wibergh's re-morphing Group Technology division, and aims to "inspire innovation towards Vodafone's strategic goals".
While Nova is initially expected to be driven from the operator's Newbury campus, Vodafone is thought to be planning to expand it beyond the UK, and bring customers and partners into the programme's development. The Group did not get back to Vodafonewatch on a request for more info.
All change
The initiative evidently fits in with the main aims of Tech 2025 — which Wibergh unveiled earlier this year, and focuses on allowing the Group to expand beyond its declining comms services core.
As well as centralisation of platform development, and build up of a much larger internal software engineering capability, the CTO has stressed cultural change as a key part of the plan — saying "guiding principles" and having a "heart in the right place" are key to driving agility and innovation internally.
The Group is also looking to widen its service offering in key areas, such as IoT, through strategic partnerships, M&A, platform development, and a revamped product operating model focused on core telecoms, add-on, and connectivity-independent offerings.
Wibergh told Group suppliers recently that implementation of the Tech 2025 programme, which kicked off in April, was "on the right track".
Thinking small
Vodafone has been reticent in terms of fuelling startup innovation and funding over the past several years, allowing the portfolio of its Vodafone Ventures arm to dwindle away through exits and write-downs.
However, there have been signs of a refreshed approach to new ventures, to support the 2025 strategy, including progression of Vodafone Procurement Company's Tomorrow Street JV and creation of a UK-based New Platforms Business Development unit, which also appears focused, at least partially, on nurturing and monetising internal spinouts (Vodafonewatch, #200 and passim).
Rivals such as Deutsche Telekom are already some way down the road on efforts to support internal innovation projects and speed up time-to-market on new services, however. DT has for several years had a Corporate Innovation Fund in place, to support in-house innovation projects. It also operates an internal entrepreneurs' platform called UQBATE.