Fleet is 30% electric, with plans to hit accelerator in the transition.
Vodafone Automotive could play bigger role in EV telematics.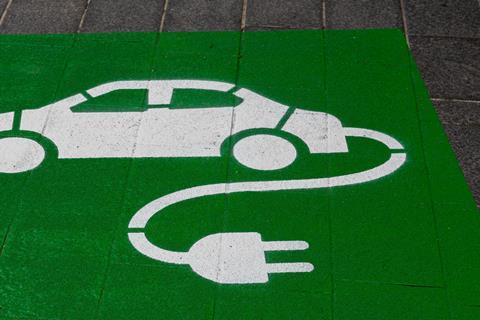 Vodafone Procurement Company indicated it plans to accelerate the transition to electric vehicles (EVs) for the telco's European fleet as part of the Group's ambition to be carbon neutral for its own emissions by 2030.
Vodafone started its "green fleet transition" one year ago and now 30% of its fleet is electric, according to Emin Guluyev, Global Category Manager of Fleet at VPC, the Group's central procurement business. In his role, Guluyev said he collaborates with "local supply chain, fleet, and property managers". Speaking to Fleet Europe, he said accelerating the shift to EVs is the "top priority mission" for the fleet.
Ninian Wilson, Chief Executive at VPC, hinted in a teaser post on LinkedIn that new developments were in the works: "Watch this space for more announcements on our Green Fleet strategy".
Vodafone has a fleet of 11,000 vehicles across 13 European markets, comprising mainly cars with "limited" vans that are mostly leased. It has around 3,000 EVs including battery electric vehicles and plug-in hybrid electric vehicles (PHEVs). The markets with the most EVs in the fleet are Germany, Greece, Luxembourg, Spain, and the UK.
To align with the Group's net zero target for 2030, Guluyev said VPC set a "strict limit of CO2 per car order, which was reduced further recently". The management team in Luxembourg went furthest in this effort by eliminating internal combustion engine cars from the list of vehicles that employees could order from in 2021 so that "employees can order only EV models", he said.
Telematics is a "must"
One of the spaces to watch in VPC's EV strategy could be the broader rollout of telematics. Guluyev said VPC is working with Vodafone Automotive and uses telematics for its fleet in "some" countries (Vodafonewatch, #124). The strategy is to "install telematics in all markets" this year, he said.
"During the green fleet transition, telematics is a must rather than an option; it is an ideal solution that helps improve safety, reduce fleet cost and define eligible cars for electrification", he said.
EV inconsistencies in Europe
A challenge for VPC's EV strategy is that every country is different, which makes consistent implementation across markets difficult. Availability of public charging stations and charging speed are particular challenges. Guluyev said that there are "coverage issues" for chargers in the Czech Republic, Romania, Hungary, Portugal, and Italy.
"The limited number of chargers in Eastern and South Europe imposes some risk on operations", he said, adding that PHEV drivers sometimes have to use petrol.
However, he is "positive for the near future" because he is seeing more investment going into charging solutions. The "industry is growing rapidly" and "fast chargers are becoming commonplace", he said.
He praised the UK's "great tax benefits for EV users", and noted that Vodafone has started a "salary sacrifice" scheme for employees to lease private electric cars and "benefit from reduced taxes at Vodafone leasing rates".
E-scooters to come?
VPC is experimenting with other mobility options for its fleet. It already uses rental companies for short trips and plans to try car-sharing platforms in a few markets to understand the benefits and challenges. "We might consider e-bikes and e-scooters to be part of our journey", he said.

Michelle Donegan is an experienced telecoms writer and has been contributing as a reporter and news analyst for TelcoTitans since July 2020.