Operator looking beyond its own OpCos to meet growth ambitions in the consumer IoT space.
Group planning to go direct and indirect in new markets, including France and the USA.
Seeking new partners.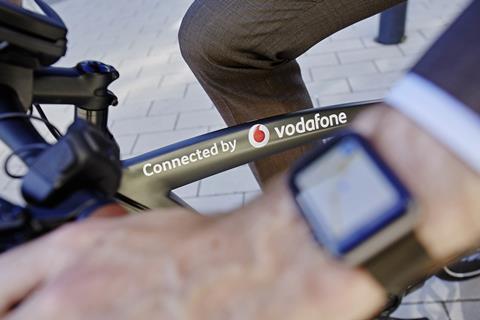 Vodafone is on a search for new partners to expand its consumer Internet of Things business into more markets, following a reset of commercial objectives for the sideline operation.
The operator's connected-device portfolio — re-launched under the Smart Tech brand earlier this year — will be offered on a licensed or white-labelled basis to retail providers in non-Vodafone territories, under the plan.
Vodafone is also considering a direct-to-consumer play in countries outside of its footprint, as well as seeking tie-ups with operators it has allied with through its Partner Markets federation, according to documents seen by TelcoTitans.
Countries mentioned as targets include France (where Vodafone has a Partner Markets relationship with Altice Europe) and the USA (where it has its own presence, but is largely enterprise-focused).
Pastures new
The Group aims to expand Smart Tech beyond the nine Vodafone markets where it focused under its original V by Vodafone brand, which was kickstarted in 2016 as a pet "growth" initiative of former Chief Executive Vittorio Colao (Vodafonewatch, #150). These comprised Germany, Greece, Ireland, Italy, Portugal, South Africa, Spain, Turkey, and the UK.
There have been indications in other Group material that Vodafone may now be seeking to expand Smart Tech's footprint to more than 20 territories.
Goalposts moved
The London-based operation behind Smart Tech is thought not to be inconsiderable in size, with indications it has a headcount well in excess of 100 staff and positioning as an edgy, fleet-footed startup within Vodafone's organisational centre.
Vodafone has never revealed detail on the unit's performance, however, and is now said to be targeting "more than one million connections in the next twelve months" — a significant scaling-back of previous ambitions.
When its services debuted in 2017, Vodafone highlighted intent to connect "millions of home and leisure electronics products to the Group's dedicated global IoT network". The business is believed to have been realigned following a Board of Directors review of its strategy during Vodafone's last financial year.
The operator also recently flagged a desire to boost the programme's scale and reach with a Works With V certification scheme, released earlier in 2020.
Vodafone's product partners on Smart Tech include Disney — on a recent kids' smart-watch tie-up — as well as Kippy, OSRAM, Reolink, Samsung Electronics, and Sourcenext. Their solutions — focused on tracking, wearables, and smart-home applications — are linked up via Vodafone's V-SIMs, which are said to have support across more than 100 countries.
Big data: Vodafone looking to bag a billion in IoT
Group Enterprise's business-to-business-focused Vodafone IoT division continues to dominate Vodafone's presence in the IoT market, with the operator reporting that it supported 102.9 million SIMs at 31 March 2020. It also has major growth ambitions, with Vodafone recently revealing plans to gain more than 150 million connections — just in the automotive market — by March 2025. There have also been informal signals that it has a one-billion connected "thing" target for the same date. However, Vodafone IoT, too, remains noticeably guarded when it comes to revealing its financial contribution to the Group, and there have been questions over the health of its Vodafone Automotive unit, following recent write-downs and COVID-19 disruption.

Richard Agnew is Group Editor at TelcoTitans.