Supporting 100,000+ primarily Europe desktop and application users.
Microsoft and Nutanix facilitate GDC's "journey to hybrid cloud scenario".
Pandemic pressure-tests wisdom and capability of 2019 refit.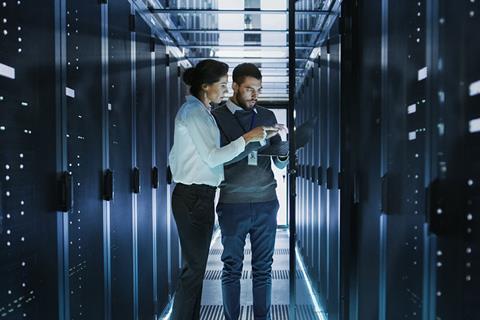 Janssen said the pandemic, and the accompanying uplift in demand for remote access, had not made GDC's "migration life easier", but the new, more flexible platform had enabled Vodafone's business to run more smoothly where instances were available. "There were additional requirements in virtual desktops, in virtual applications, where we could help quite fast in racking up instances", he said. "If there was leftover capacity on-premises at peak times then that could be used, and in the markets where the migration had already kicked off, we could directly make use of public cloud instances".
Vodafone UK is said be one of the more advanced Local Markets in terms of integration and validation, with its contact centre operation having already migrated to the new platform before the country entered its first pandemic lockdown in March 2020. This enabled GDC to "within a few hours" ramp up capacity to serve 2,000 retail store employees that needed remote access, enabling them to keep working. "That was a huge success already for the new architecture", said Janssen. He praised both Nutanix and Microsoft for dealing with the "dramatic spike in infrastructure requirements" seen in the early days of the pandemic.
Hybrid cloud for hybrid offices
Following the crisis, Vodafone Group Chief Executive Nick Read has indicated interest in a "hybrid" office future, with new ways-of-working being piloted in the UK, Czech Republic, and Hungary, and Janssen stressed that, having migrated to the cloud, the Group's IT stack is better configured for a more malleable approach.
" We all know remote working will remain in the future. There are markets that have already decided that a higher number of jobs and users should continue to work from home [after the pandemic] and it helps that we have this dynamic opportunity with the remote access platform. We can easily scale up and scale down for whatever the business is demanding in the near term. "

Janssen.
Another effect of the pandemic, with the emphasis it has placed on ensuring business continuity, could be that Vodafone pushes the button on a move to desktop-as-a-service solutions. "We have in the industry talked about desktop-as-a-service for quite a while — more than a decade now… I think the COVID-19 situation finally made desktop-as-a-service here to stay and now all the vendors have their offering", said Janssen. "That is something that we are looking at for Vodafone". Microsoft and Nutanix are both contenders in this market segment, along with the likes of Amazon Web Services.

Richard Agnew is Group Editor at TelcoTitans.