TOT Power Control and Top Optimized Technologies withdrew all confidentiality and patent infringement claims in late-2021.
Settlement reached following five-year dispute.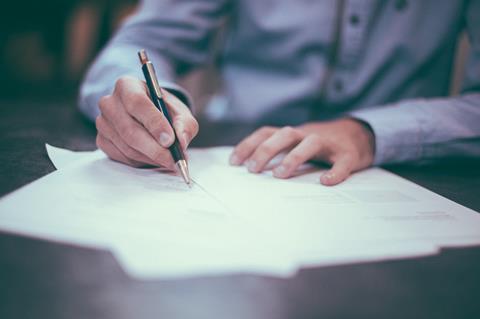 Vodafone quietly concluded its long-running dispute with TOT Power Control and Top Optimized Technologies (jointly TOT).
In its 2022 Annual Report, the operator stated TOT had withdrawn "all claims" of confidentiality and patent infringement as part of a settlement agreement in November 2021.
Vodafone did not clarify the terms of the settlement when approached by TelcoTitans, though it would appear safe to assume that any agreement will have been a far cry away from the €500m (£428m) in damages initially sought by TOT.
Huawei, TOT, and Vodafone: a timeline
At the centre of the controversy was InToTally, a network optimisation and equipment provider that forms part of TOT Power Control.
Founded by Alvaro Lopez-Medrano in 2002, InToTally holds "four international fundamental wireless patents regarding a breakthrough solution for power control in 3G mobile technology", according to its website. It claims that, on average, its flagship solution increases 3G and LTE network capacity by 40%.
A series of historical El Confidencial reports indicate that InToTally signed a collaborative memorandum with Vodafone back in 2010. Two years later, it penned a deal with Huawei to supply the patented technology in 25 countries. The technology was to be deployed by Vodafone for "critical infrastructure improvements". At the same time, InToTally referenced an equity investment it had received, led by Vodafone Ventures.
A promising relationship quickly became embittered when Vodafone told TOT it would no longer require its patented technology. El Confidencial claimed in 2015 that Huawei had developed an alternative solution.
Convoluted legal proceedings began in 2016, with TOT alleging that both Vodafone and Huawei had infringed on patents, seeking €500m in damages from each party, as well as an injunction against the use of the technology in question.
Vodafone then faced two separate cases in Spain and the UK, failing to convince a London judge that litigation should be delayed until the dispute in Madrid had been resolved, citing the need to avoid "inconsistent judgements".
Despite this, in June 2021, the Commercial Court of Madrid ruled in favour of Vodafone and Huawei. The ruling, originally handed down in January 2020, was appealed by TOT with a limited claim of €4m and injunctive relief, which was subsequently rejected (Vodafonewatch, #198 and passim).