Group's interest in chasing Green Bonds shows opportunities for suppliers and partners that can link their products and services to energy and emissions goals.
Vodafone's healthy pipeline of projects boosted by inclusion of older network upgrades, including single RAN deployment.
Ongoing efficiency focus likely to ensure the Green Bond market remains open to the Group.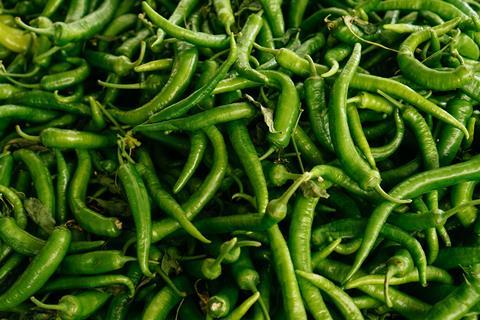 Vodafone identified projects valued at €1.35bn (£1.2bn) that are compatible with its 2025 Planet sustainability goals and qualify as investments eligible for funding under its Green Bond programme.
In its latest Green Bond Report, for the twelve months to 31 March 2020 (FY19–20), Vodafone stated it had identified a portfolio of eligible green projects that far exceeded the €750m it raised through the issue of seven-year Green Bonds in May 2019.
The increasingly popular concept of Green Bonds enables lenders to issue funding to governments and corporations that is specifically linked to projects verified as mitigating or minimising the environmental impact of the borrower's activities. Under International Capital Markets Association requirements for identifying a financial instrument as environmentally friendly, borrowers must provide regular updates on the uses to which the funding have been put.
Overwhelmingly, the tagged projects relate to improving energy efficiency, and principally to network infrastructure upgrades, although Internet of Things (IoT) deployments and dedicated energy-efficiency programmes also feature.
Vodafone has included the roll out of single RAN equipment, which can support multiple generations of access technology and has long been talked up as a key contributor to energy efficiency by the operator and enabler partners such as Huawei Technologies and Nokia (Vodafonewatch, #135, #146, and passim).
Communications deployments for logistics, public services, and smart-meters formed the core of energy-efficient IoT projects, while investment in air cooling systems was at the heart of optimisation efforts. Spending on renewable energy was strikingly low, but "green building" projects focused on creating certified sustainable offices in Padua, Italy and Madrid, Spain qualified as suitably credentialed spending.
Green bonds go back, and to the future
The projects identified by Vodafone as eligible for the Green Bonds portfolio are a mix of older initiatives, described as being "re-financed" under the scheme, and ongoing spending programmes. The oldest project included in the portfolio dates back to FY16–17, while about 25% of the qualifying investment spending was attributed to FY19–20.
While the purpose of the report, which was subject to a limited audit by EY, is to demonstrate compliance with the terms of the bonds, it also illustrates the opportunity for the Group to consider additional re-financing using the Green Bond market.
Almost 45% of the portfolio is not yet drawing on Green Bond cash, and with power optimisation now integrated into all infrastructure design specifications, Vodafone appears well positioned to return to the bond market to enhance the sustainability credentials of both itself and any prospective investors.
Vodafone Green Bond-eligible investment projects FY16–20
Area
Value
Source: Vodafone.

Network efficiency

€951m

Energy optimisation and other

€120m

IoT

€211m

Renewable energy

€3m

Green buildings

€61m

Total

€1.346bn

Neal Doran is a Senior Analyst for TelcoTitans. Neal's industry knowledge and experience as a telecoms analyst and writer spans three decades, and he has been a key part of TelcoTitan's Editorial team since 2001.