VfUK's position as a strong challenger on the supply of communications to government is under threat from the rise of Virgin Media, with its O2 merger plans likely to intensify competition.
New contracts are still flowing through, but prospect of significant contract expiration by the end of 2020 flagged.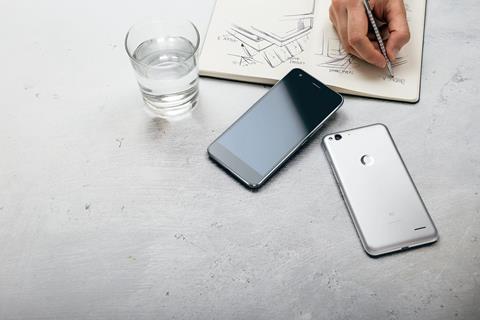 Reports from Tussell, a research specialist focused on government spending, considered the recent performance of the major suppliers for the UK public sector and highlighted a tough 2019 for Vodafone UK (VfUK) in the delivery of telecoms services to government bodies. The research also provided signs of rising competition in the telco market, although the big players are likely to continue as a cosy cartel.
Telecoms spend flat in 2019, but competition bubbling
VfUK is one of 35 designated "Strategic Suppliers" for government, a group considered as particularly critical contributors to the running of the UK government and overseen collectively by the Cabinet Office. Two Tussell reports, the first covering the April 2018–March 2019 (FY18–19) financial year, and a follow‑up on the 2019 calendar year, gave an indicator of the importance of the public sector to strategic suppliers in the communications sector.
Companies are designated in the Strategic Suppliers 2019 report in broad categories of Communications, Construction and Engineering, Consultancy, and Outsourcing and Facilities.
In 2019, the Strategic Suppliers collectively earned £14.7bn (€16.4bn) from recorded government contracts (22% of the total known government contract spending), compared with £15.4bn a year earlier. While revenue in the year was down, Strategic Suppliers collectively won new deals valued at £17bn, a 56% jump from 2018.
While the telecoms sector accounted for £1.26bn of the government spend with Strategic Suppliers in 2019, which was broadly flat on a year earlier, VfUK's share declined.
Telecoms suppliers
2019 spend (change on 2018)
Share of spending (2018)
UK government communications Strategic Suppliers, 2019 performance
Source: Tussell.

BT

£579m (-6%)

46% (49%)

Motorola

£439m (14%)

35% (31%)

VfUK

£170m (-12%)

13.5% (15.5%)

Virgin Media Business

£68m (14%)

5.5% (4.75%)
Motorola's presence as a telecoms provider within the Strategic Suppliers group is largely as a result of its ongoing work providing services for the emergency services infrastructure through its control of Airwave and involvement in the newer, developing Emergency Services Network (BTwatch, passim).
No new upstarts on horizon but VM-O2 a threat
Tussell estimates that during 2019, 82% of public sector spending on communications was with the four Strategic Suppliers, and there appear to be few challengers to the group at present.
Telefónica UK (O2) is the highest profile name among government partners without the strategic designation, securing £30m in revenue during 2019, while resellers Linbrooke Services and Teleperformance earned £26m and £13m respectively.
This would suggest that the leading four service providers are unlikely to be knocked from their perch any time soon, but a combined Virgin Media and O2 would present a renewed challenge to VfUK's position in the collective. With the two operators aiming to combine as a joint venture by mid‑2021, the new entity is set to be in a stronger position to muscle in on contracts (perhaps particularly mobile‑focused deals) once operating as a converged player and Virgin Media can leverage its existing presence alongside the strength of the O2 network. Public sector and enterprise work was also particularly flagged as a growth goal for the new entity (Telefónicawatch, #145).
Vodafone fighting for central contracts, but local relationships need work
BT remains the player to beat when it comes to winning new public sector deals.
From the data provided on FY18–19, it appears that BT won more than 50 public sector contracts during the fiscal year, with total value of the deals in the region of £150m. This appears around one third more than the number of contracts won by VfUK, and more than double those secured by Virgin Media. The average value of the BT deals was also more than double that of those secured by both challengers, suggesting the UK incumbent is succeeding in gaining more substantial projects.
While around 75% of FY18–19 government spending is accounted for by four major departments — the Ministry of Defence, Department for Transport, Home Office and Department for Work and Pensions — the Tussell report highlighted the importance of local government, and a risk that Strategic Suppliers may be under‑represented at this level.
Virgin Media bucks this trend and its public sector work is dominated by local government, with local bodies accounting for around 85% of the revenue the cableco received. BT revenue, meanwhile, is broadly evenly split between local government contracts and centralised deals. In contrast, VfUK generated 90% of its revenue from central government contracts and appears BT's principal competitor at the top end of the market, while Virgin Media proves to be the challenger on a local scale.
Looking beyond contract wins in the year and considering the operators' relationship with all their public sector customers over the period, VfUK has marginally the larger client base. It was recorded working with around 140 discrete government entities, a couple ahead of BT, while Virgin Media was linked to 120 organisations.
Battling a champ on the comeback trail
VfUK's slump in government revenue share is not only coinciding with Virgin Media building momentum, but also comes at a time when BT is plotting a concerted comeback in the public services sector as smaller localised contracts replace central mega‑deals in the sector.
At a briefing in April 2019, BT Enterprise noted that most of its large‑scale public contracts had wound down, but some were taking longer for the government to close off than anticipated. This, in turn, was enabling BT to follow through with renewed efforts to improve customer experience for public sector customers, and left management hopeful that the business would be able to maintain a role in the revised contracts set to replace its earlier deals (BTwatch, #304).
Vodafone facing 2020 expiration date on majority of contracts
A further potentially worrying development for both VfUK and BT, can be found in Tussell estimates of the proportion of existing public sector contracts set to expire by the end of 2020.
Across the telecoms sector as a whole, 50% of contracts are due to roll off in 2020, with BT and VfUK most at risk. Around two thirds of both operators' live contract value expires by the end of the year. Virgin Media, meanwhile, has less than 20% of its active contracts coming to a close.