Objections to auction terms favouring new entrant.
Complaints escalated to Brussels, and R&D centre plans reconsidered.
Other European auction processes continue to be clouded by traditional operator–regulator machinations, with COVID–19 and trade tensions adding to mix.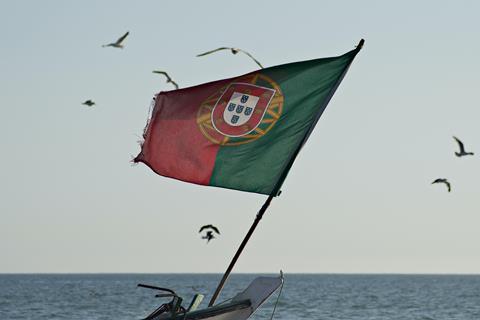 Vodafone Portugal is threatening to sit out the upcoming 5G auction and reconsidering plans for a pan-European research and development centre in the country if the regulator does not change the proposed auction rules, according to a Reuters report.
Serpil Timuray, Chief Executive for Vodafone's Europe Cluster, told Reuters: "We believe this proposal spectrum design is illegal on both Portuguese and EU law". Vodafone said it has taken its complaint to the European Commission to investigate what it calls "illegal state aid", adding that it may rethink plans to establish an R&D centre.
It marks an escalation of Vodafone's complaints in Europe that have been rumbling for several months.
It is not clear whether Timuray is referring to an existing R&D centre or an entirely new facility. Vodafone opened the 5G Hub innovation centre in Lisbon in 2018, and a TV Hub in Lisbon in 2016, which supports the development of pay-TV services for the Group (Vodafonewatch, #149).
Spectrum woes
Portugal plans to auction rights in the 700MHz, 900MHz, 1800MHz, 2.1GHz, 2.6GHz, and 3.6GHz spectrum bands in January or February 2021, after the process was halted owing to the COVID-19 pandemic. The guidelines published prior to the suspension indicated that regulator Autoridade Nacional de Comunicações (ANACOM) is set to reserve a swathe of spectrum in the 900MHz and 1800MHz bands for new entrants, at a 25% discount.
Vodafone's beef with this plan is that it believes the regulator is not only insisting on introducing a new player but also giving the new entrant overly favourable terms in the auction (Vodafonewatch, #189).
Timuray told Reuters that "if the auction is so flawed", Vodafone will have to reconsider its options, "including bidding for less spectrum or not bidding".
Vodafone Portugal CEO Mário Vaz joined the conversation with a LinkedIn post citing the Reuters article, saying: "We still hope that the launch of 5G will not be a missed opportunity for the technological, social and economic development of the country".
The auction rules are not yet final as the regulator is still reviewing feedback from the public consultation, according to Reuters.
Amping up regulatory complaints
The operator's moves in Portugal take its recent regulatory complaints to a new level. Group CEO Nick Read published an article in Politico in September that decried what the operator views as anti-competitive policies, specifically in the Czech Republic, Italy, and Portugal. Read claimed that in Italy, the government is stifling competition, but in the Czech Republic and Portugal, the trend is towards artificially creating too much.
Read was also critical of the regulatory decisions in Portugal to support a new entrant in the upcoming auction through subsidised spectrum pricing. The Vodafone CEO suggested it is "not clear" that there is a business case for a fourth player in the country of ten million people.
Europe making predictably patchy progress on freeing up 5G rights
VfP has not been the only OpCo that has seen 5G network plans disrupted by delays in access to much-needed 5G-enabling spectrum, with many European auctions being dragged out due to bickering among operators and with regulators over licensing conditions, and further disruption coming via COVID-19 and the US–China trade war (Vodafonewatch, passim). Among other auction processes that remain clouded in complexity:
Greece kicked off its 5G auction in late-September 2020, inviting applications for licences in the 700MHz, 2GHz, 3.4GHz–3.8GHz, and 26GHz bands. The process is open until 23 October 2020. However, uncertainty lingers over the country's approach to Chinese suppliers' role in 5G rollout and how this could affect Vodafone Greece's network planning (see separate report).
In August 2020, the Czech Republic launched a tender for frequencies in the 700MHz and 3.4GHz–3.6GHz bands. However, the auction continues to prove controversial. According to Reuters, which cited a report from Czech news agency CTK, Vodafone Czech Republic (VfCZ) and rivals Telefónica Czech Republic and T-Mobile Czech Republic filed legal complaints at a Prague court over the sale's terms and conditions, including revival, through the auction, of long-held plans to attract a fourth entrant. By 1 October 2020, Český telekomunikační úřad (Czech Telecommunication Office/ČTÚ) said seven applicants had applied for frequency rights, although the names of candidates were not revealed. ČTÚ also said that the courts had rejected the attempts to stop the auction. VfCZ has already indicated its intention to launch 5G in five cities during October 2020 using Dynamic Spectrum Sharing technology on existing frequencies in the 1800MHz and 2.1GHz bands.
Hungarian regulator Nemzeti Média- és Hírközlési Hatóság (National Media & Infocommunications Authority/NMHH) opened a consultation for an auction of spectrum in the 900MHz and 1800MHz bands. The planned auction will see the sale of 900MHz and 1800MHz frequencies and is scheduled for completion in early-2021. Vodafone Hungary (VfH) and rivals Magyar Telekom and Telenor Hungary currently hold rights in those bands but these are set to expire in spring 2022. However, the launch of the consultation was met with objections from fourth mobile player Digi Hungary, with the draft documentation said to contain conditions that "make it difficult" for it to enter the auction. Digi was blocked from taking part in the country's 5G auction in March 2020 — which saw VfH shell out a total of HUF 38.65bn (£98m/€108m) for 5G-enabling spectrum — for failing to meet the NMHH's "eligibility criteria" (Vodafonewatch, #180 and #185).
Vodafone Romania (VfR) faces a longer wait for 5G-enabling spectrum after reports suggested the country's planned multi-band auction could be pushed back to 2021. Bogdan Chiriţoiu, President of the Romanian Competition Council, told Bursa.ro that it was highly unlikely that the 5G licence award procedure will start in 2020. According to the report, Chiriţoiu cited a number of obstacles, including the uncertainty surrounding a possible sale by Deutsche Telekom of national operator Telekom Romania (Deutsche Telekomwatch, passim) and concerns over certain (i.e. Chinese) equipment providers in relation to national security. Lovin said the Romanian government had yet to finalise and publish required legislation in the Official Gazette, after which ANCOM must carry out analysis and decide whether adjustments to the auction terms of reference are required. Any adjustments will be subject to a public consultation process taking up to 30 days. The auction of frequencies in the 700MHz, 800MHz, 1500MHz, 2.6GHz, and 3.4GHz–3.8GHz bands had been scheduled for the fourth quarter of 2020. VfR has already paid €30m (£27m) to extend its existing spectrum licence in the 2.1GHz band (Vodafonewatch, #185). The OpCo activated its first 5G antennae in Bucharest during May 2019, and has since expanded coverage (Vodafonewatch, #174).
In the UK, Ofcom has announced that a long-planned auction of 700MHz and 3.6GHz–3.8GHz spectrum will now start in January 2021. The regulator plans to release 80MHz in the 700MHz band and 120MHz in the 3.6GHz–3.8GHz range. Operator complaints over how the latter airwaves will be allocated continue to overhang the sale (Vodafonewatch, #185 and passim).
In the Netherlands, VfZ recently acquired spectrum in a multi-band auction, gaining frequencies in the 700MHz, 1400MHz, and 2.1GHz bands. It and rivals KPN and T-Mobile Netherlands will have to wait until 2022 to get their hands on airwaves in the 3.5GHz range — often referred to as a 5G "pioneering band" (Vodafonewatch, #188).

Michelle Donegan is an experienced telecoms writer and has been contributing as a reporter and news analyst for TelcoTitans since July 2020.