New round of tests conducted ahead of planned 2020 launch.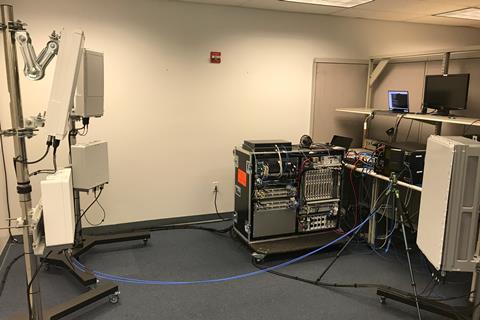 Vodafone Portugal (VfP) claimed to have activated the first live 5G antenna in the country, supplied by strategic partner Ericsson.
Located at the OpCo's headquarters in Lisbon, the 5G 'network' is a new addition to the Vodafone 5G Hub, a facility enabling businesses and academia to carry out testing. Established in June 2018, the Hub boasts a number of partners, including: Altran, Celfinet, Ericsson, the Instituto Superior Tecnico, Nimest, Parkio, and the University of Porto's Faculty of Engineering.
Telecoms regulator Autoridade Nacional de Comunicações (ANACOM) granted VfP temporary use of 3.6GHz frequencies to carry out 5G testing at the Hub.
VfP said it is aiming to install new 5G base stations between Lisbon and Porto by the end of 2019, although Vodafonewatch is unclear if this expansion requires more spectrum concessions in the 3.6GHz band or other ranges from ANACOM.
As things stand, it is not yet clear when a 5G-enabling spectrum auction will take place in Portugal. The European 5G Observatory notes that ANACOM conducted a public consultation on 5G spectrum allocation in March 2018-April 2018, with a focus on frequencies in the 450MHz, 700MHz, 900MHz, 1500MHz, 1800MHz, 2.1GHz, 2.6GHz, 3.6GHz, and 26GHz bands, but the regulator has yet to indicate a firm release roadmap. Nonetheless, João Nascimento, Chief Technology Officer at VfP, recently made use of an interview with Jornal Económico to position the OpCo as one of the Group's 5G leaders, and indicated its plans to launch 5G services commercially in 2020.
VfP had previously flagged collaborative work with Ericsson on 5G, highlighting a lab test of a Non-Standalone 5G New Radio connection, using a prototype smartphone, in December 2018.