Vodafone Greece's IoT subsidiary to head e-health research and development centre.
Two IoT solutions being prepared for launch as Vodafone Innovus pivots to new vertical.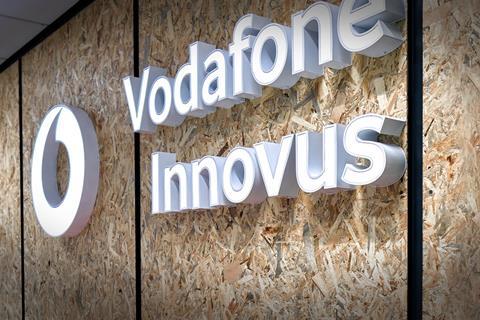 Vodafone selected Greek Internet of Things (IoT) specialist Vodafone Innovus to host a "global" research and development centre focused on e-health applications.
The centre will first concentrate on developing two IoT-powered applications:
Vodafone Remote Healthcare, a data exchange service that enables remote medical consultations. It will utilise the "experience and know-how" of the Vodafone Foundation's Telemedicine Program to expand on current e-health offerings. It will also support home care provision, allowing physicians to treat patients with chronic illnesses, monitoring their health remotely.
Coolio, a project designed to make IoT devices smaller and easier to deploy, and therefore more accessible to small- and medium-size enterprises. It is not clear how the solution relates to e-health specifically, though it might be assumed it will be deployed to turn 'dumb' equipment 'smart' — a specialism of Innovus.
Haris Broumidis, Chief Executive of Vodafone Greece, Innovus' parent, said the solutions will be "designed and produced in Greece" but made available "in the international markets through our Group". CNN Greece reported that Vodafone Remote Healthcare will be available to all Group OpCos from some time in 2021, while Coolio will be released in six countries. Exact roadmaps and target markets have not been confirmed.
A timely pivot?
This is the first time Innovus has developed e-health solutions, but comes at a time when remote medical services are perhaps needed more than ever.
"Our ambition is to contribute to the creation of the widest range of integrated IoT solutions on the market, because we want to ensure that in the post-pandemic world, everyone has access to critical services."

Serpil Timuray, CEO for EU Cluster, Vodafone.
As with other central initiatives within Vodafone, it remains to be seen how well Innovus will work with other Group businesses that have long established healthcare as a key target vertical for 5G-enabled technologies. Vodafone Italy, for example, has showcased nine 5G projects focused on health and wellness, which include remote consultation projects that appear similar to those being developed by Innovus (Vodafonewatch, #181).
Innovus, formally known as Zelitron, was founded in 2004 and acquired by Vodafone Greece in 2012. Little has been said recently about its commercial or financial contribution to the Group. Apparent highlights from the past two years include a partnership with transaction management specialist Austriacard, and a deal to establish a "smart waste collection" system for the city of Athens (Vodafonewatch, #174 and #180).
Since Vodafone Greece acquired Innovus, it has used its IoT Platform to provide asset-, energy-, and fleet-monitoring services to enterprise customers. A key selling point is its purportedly technology-agnostic solutions, which can be used to collect data from previously unconnected assets. This tool would have obvious potential benefit for the e-health sector.
Vodafone Innovus in brief
Source: Innovus.
Products

IoT Asset Control
IoT Energy Control
IoT Fleet Control
IoT Platform

Partners

Arbor Networks
Dell EMC
Imperva
Iskraemeco
Solar-Log
Sollatek
Teltonika
Oracle
Vodafone Greece
Zain Group

Joseph Purnell is a Staff Reporter for TelcoTitans, contributing telecoms news analysis since 2019 as part of the TelcoTitans Editorial team.