Portugal may have lost out because of Group anger over the ongoing 5G auction process.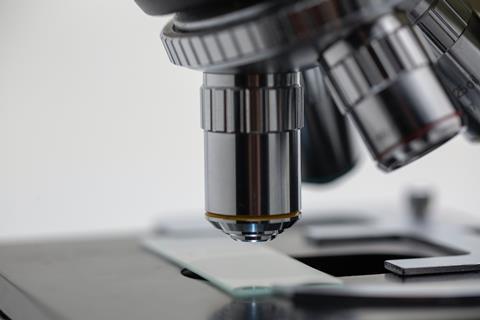 Vodafone Group has selected Dresden and Málaga as the locations for two new research and development (R&D) facilities following a competitive process that took place between January and March 2021.
Vodafone said a total of eight cities in five countries took part in the competition, although it has not revealed the names of the other six entries.
The new Vodafone Business European centre in Málaga in Andalucía looks set to become a major research hub. Vodafone Spain described it as a new European centre of excellence dedicated to research into technological solutions, creating more than 600 jobs in the process.
The Spanish OpCo explained that each city had to respond to an "extensive questionnaire" and was assessed on criteria such as lifestyle, availability of talent with the necessary technical knowledge, working conditions, transportation, and more.
In Dresden, which is located in the state of Saxony, Vodafone plans to establish an R&D centre that will focus on technologies such as 5G and 6G, as well as specific applications in the fields of autonomous driving, connected agriculture, chemistry and construction, and open radio access networks (RAN). More than 200 jobs are expected to be created here.
A Vodafone spokesperson confirmed that the Group focus for now is on Dresden and Málaga.
"The skills hubs will complement our existing centres of excellence such as the Radio Centre of Excellence in Madrid, Spain, and our 5G Mobility Lab in Aldenhoven, Germany. The process started in January 2021 and supports our strategy of developing new digital services for businesses such as cyber security, mobile private networks, accelerating gigabit connectivity, and delivering new end-to-end IoT solutions", the spokesperson said.
Good credentials
Vodafone already has strong research relationships with the German and Spanish cities.
Málaga was among the first six cities to benefit from Vodafone Spain's new 5G network, for example (Vodafonewatch, passim). In addition, the Spanish OpCo, alongside network partner Huawei Technologies, has carried out 5G pilot projects to explore enterprise use cases in Andalucía (Vodafonewatch, #182). Vodafone Spain also collaborates on research projects with the University of Málaga (Vodafonewatch, #194 and passim).
In Dresden, Vodafone Germany has long historical ties with the Dresden University of Technology (TU Dresden) on R&D into new mobile technologies, including 5G (Vodafonewatch, passim). The Vodafone Chair Mobile Communications Systems at TU Dresden was established in 1994, although initially under Vodafone acquisition Mannesmann.
Portugal: out of favour?
Since Vodafone is unwilling to reveal the names of other entries, it is not clear if any cities from Portugal participated in the competition.
Certainly, Portuguese cities could have been viewed in a less than favourable light given Vodafone's very public opposition to the country's 5G auction process, which is still ongoing.
Indeed, in October last year it was reported that Serpil Timuray, Chief Executive for Vodafone's Europe Cluster, had threatened to rethink plans for a pan-European research and development centre in the country if the regulator did not change the proposed auction rules.
At the time, it was not clear whether Timuray was referring to an existing R&D centre or an entirely new facility. Vodafone opened the 5G Hub innovation centre in Lisbon in 2018, and a TV Hub in Lisbon in 2016, which supports the development of pay-TV services for the Group (Vodafonewatch, #149).
Now that the two new research hubs have been revealed, it could be that Portugal lost out because of Vodafone's growing anger over the auction. Indeed, even Vodafone Group Chief Executive Nick Read singled out Portugal as the only country where he was dissatisfied with the 5G auction process.
Speaking during the Group's earnings call in May, Read said he was unhappy with the "construct" of the auction, and noted that the number of rounds already amounted to about 515. As of 1 June 2021, more than 580 rounds had been completed and the auction has now surpassed 99 days.
Vodafone Portugal also slammed the recent proposal by regulator Anacom to increase the number of rounds from seven to twelve per day in order to speed up the process. According to Jornal Económico, the Portuguese OpCo has threatened legal action if the measure is implemented and accused Anacom of "amateurism" for changing the rules once the process had started.

Anne Morris is a freelance journalist, editor and translator. She has been working as a reporter and news analyst for TelcoTitans since 2016.