Donà and El Sayed share technology leadership at Vodafone UK.
Vodafone Business builds out SoHo commercial team.
Vodacom draws Paytm's Kaul as financial services Super App emerges with its first "tenants".
YeboYethu rotates its board, with long-time Chair Bassa set to leave.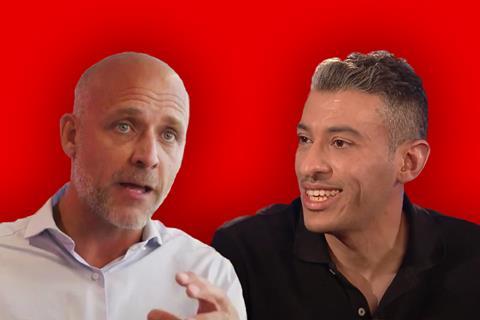 Group
Mohamed Shaheer Essa was named Executive Head of Finance Business Partnering for the Middle East & Africa at Vodafone Global Enterprise. He was previously Finance Business Partner at Vodacom Group.
Andrew McGrath was appointed Global Chief Commercial Officer at BAI Communications, responsible for commercial strategy. He will take the role on 3 May 2021. McGrath was previously Senior Vice-President (SVP) for Vodafone Carrier Services. This marks the second high-profile telco hire in 2021 for BAI, with former Telefónica UK Chief Technology Officer (CTO) Brendan O'Reilly named CTO earlier this year.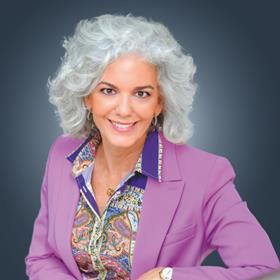 Shipping player Maersk is to elect Amparo Moraleda to its Board of Directors at its Annual General Meeting on 23 March 2021. Moraleda, a former IBM executive, remains a Non-Executive Director at Vodafone, one of a portfolio of board seats that also includes Airbus Group and CaixaBank.
Vodafone Business continued building out its small office/home office (SoHo) team with Dianne Sullivan, now Global Head of SoHo and Small- and Medium-Size Enterprises (SME) Portfolio Marketing. She was Global Head of Internet of Things Marketing before the switch. The move follows similar appointments in recent months, including Head of SoHo & SME Lilla Kovacs and Head of SoHo & SME Marketing Elvira González Sevilla. Vodafone Chief Executive (CEO) Nick Read flagged plans to up Vodafone's focus on the SoHo market last year, saying there was a "big commercial initiative" in the works. He laid out an ambition to "decouple" SoHo customers from the consumer market.
Associates & JVs
Vi: Abhinav Jha, VP for Mobile Internet & New Product Development at Vi, was named VP, Customer Experience.
Europe
Albania: Vodafone Albania named Blerina Carcani Director of the OpCo's Vodafone Business Albania unit. She was previously Tribe Lead for Marketing & Growth.
Marin Sheldija, former Head of Customer Operations at Vodafone Albania, was appointed Director of Commercial Operations. In a similar move, Lisandri Dragoj, Senior Manager for Marketing & Customer Value Management, was named Head of Commercial Development.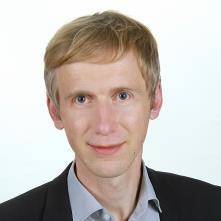 Germany: Vodafone Germany named Malte Abel Head of Regulatory Telecoms, drawing him from oil and gas solutions provider Uniper where he was SVP, Compliance. Abel has a background in antitrust, and was Chief Compliance Officer at German utility company Innogy prior to joining Uniper.
Danyal Cremerius, Inside Public Sales Team Leader at Vodafone Business in Germany, was promoted to Director of Inside Sales.
Ireland: Vodafone Ireland named Michael McMahon Head of Planning & Enablement. He joins from digital consultancy IBM iX, where he was Enterprise Strategy & Transformation Leader.
Romania: Alexandra Olaru was appointed Director of Legal & External Affairs at Vodafone Romania, effective 5 May 2021. As a member of the OpCo's Executive Team, she will report directly to CEO Murielle Lorilloux. Olaru joins from Philip Morris Romania where she was Director of Corporate Affairs, and has experience in telco thanks to an eight-month interim posting as Communications Director at UPC Romania (now part of Vodafone Romania) in 2015. Current Legal & External Affairs Director Livia Dumitrescu has not yet confirmed her next move.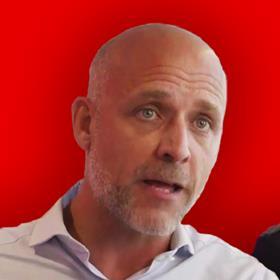 UK: After ten years at Vodafone, Alberto Dolcetta left to join Italian delivery startup Glovo as Head of Commercial, the same title he held at Vodafone UK. He joined Vodafone as a trainee in 2011 and has since taken commercial positions at the Group's Dutch, Partner Markets, and UK operations.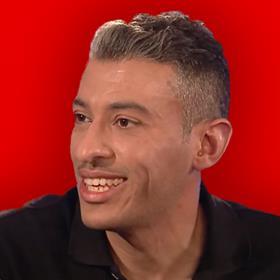 Vodafone UK's technology leadership was formally announced following CTO Scott Petty's move to Group level. Andrea Donà, Head of Networks, will be UK Network & Development Director from 1 April 2021. On the same date Ahmed El Sayed, current CTO at Vodafone Hungary, will begin a transition period to become UK IT Director, before formally taking up the position at the end of July. El Sayed joined Vodafone in 2004 and is a graduate of the Group's Inspire leadership programme. His other higher-profile roles include a three-year stint as Chief Information Officer (CIO) at Safaricom. Donà is a Vodafone rookie by comparison, having joined in 2019 to manage the UK OpCo's 5G and fibre rollout, converged strategy, and transformation agenda. He was previously VP and Regional Head of Operations for West & Central Europe at Ericsson, and before that led the former T-Mobile UK's network sharing activities with Three UK in the north of England (now part of EE and Three's Mobile Broadband Network joint venture).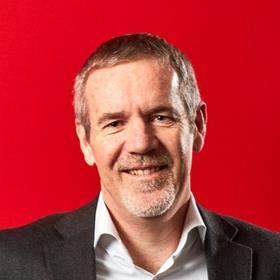 As noted by TelcoTitans in January, Vodafone UK's new split structure for technology leadership — designed to support Vodafone's data science-led TechCo strategy — mirrors changes at Group level, where Petty is to take on a Director of Digital & IT role and Alberto Ripepi is to become Networks Director. A comparable split was also confirmed at Vodafone Greece earlier in 2021 and is expected to be adopted in other European markets. New Vodafone UK CEO Ahmed Essam described the changes as the "next step in Vodafone's creation of European-wide network and digital teams". Donà and El Sayed, he said, will "localise and implement for the UK market". El Sayed's role also stretches into the continent, with the executive set to lead the Digital Engineering function of the Group's European Digital & IT team. He said the Europe-wide mandate will enable a "build once, deploy multiple times" model. Vodafone peer Telefónica UK recently confirmed a similar split technology leadership following the departure of its CTO Brendan O'Reilly.
Africa
Vodacom Group: Former Deloitte South Africa Senior Manager Sohil Balwanth was appointed Executive Head of Digital Transformation at Vodacom Group. He was focused on Telecoms, Media, and Technology Business Transformation at Deloitte.
Jacques Barkhuizen, Managing Executive for Digital Channels & Platforms at Vodacom South Africa, was named CIO at the OpCo.
Vineet Kaul joined Vodacom as Head of Strategy for Vodacom Super App & Financial Services. He was previously SVP, Product Development at Indian mobile payments provider Paytm. In a LinkedIn post, Kaul said he will work "alongside Vodacom management" to launch the Group's Super App, a product mooted by Vodacom Financial Services in mid-2020 when it partnered with payments giant AliPay. Slated to launch in mid-2021, it will incorporate existing Vodacom products like VodaPay, VodaLend, and business insurance propositions, but will also host "tenants". Walmart-owned retailer Massmart is the first of these tenants, according to Business Insider, which reported that Vodacom customers will be able to "buy direct" from Massmart subsidiaries Makro and Builders Warehouse.
Mwamvita Makamba, Head of Pan-Africa Business Development & Sales at Vodacom Group's Enterprise division, was named Head of External Affairs. She joined Vodacom in 2009 as Director of Corporate Affairs, Vodacom Tanzania before switching to a Vodacom Group role in 2012.
Vodacom stakeholder YeboYethu, the product of Vodacom Group's Black Economic Empowerment deal (Vodafonewatch, 2008.08), made changes to its Board of Directors. Chairperson Zarina Bassa, who oversaw the 6.23%-stake acquisition in 2008, will step down in mid-2021 to be replaced by current chair of the Audit Committee Thabo Mokgatlha. Company Secretary Sameera Khan also resigned from her position to join Vodacom Group's secretarial team, where she will take an "active role" in supporting the YeboYethu board. Vodacom Group Limited replaced Khan as Company Secretary.
Alumni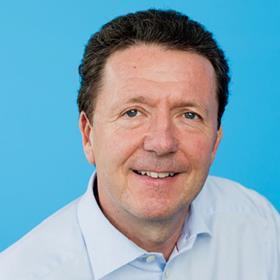 Gavin Darby, CEO of Vodafone in Africa, China, UK, and the USA between 2001 and 2010, was named Chairman of UK fruit distributor Orchard House. Darby was CEO of Premier Foods until 2019, and is currently also Chairman of food poverty charity Felix House.
Diane McIntyre, former Director of Finance at Sky UK, was named Chief Financial Officer at education software and services provider Tribal Group. Prior to her tenure at Sky, McIntyre was Head of Consumer Commercial Finance at Vodafone.

Joseph Purnell is a Staff Reporter for TelcoTitans, contributing telecoms news analysis since 2019 as part of the TelcoTitans Editorial team.