Tenorio reaches TIP summit, appointed Chairman.
Vodafone joins O‑RAN Alliance.
Stubborn open RAN resistance from large suppliers.
Low-volume barrier for hardware newcomers.
5G OpenRAN critical to achieve scale.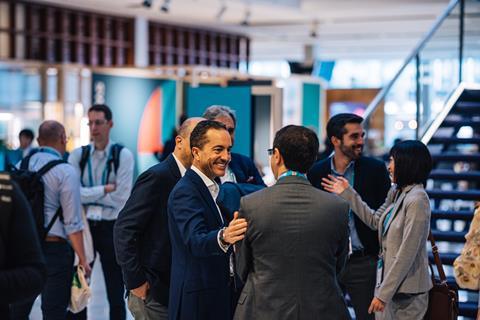 Vodafone's high‑profile support of the Facebook‑led Telecom Infra Project (TIP), which seeks to upend traditional supply chains, showed no sign of abating.
The recent appointment of Santiago Tenorio, Vodafone Group's Head of Network Strategy & Architecture, as TIP's new Chairman underscored the Group's buy‑in to the central TIP premise that general‑purpose processing (GPP) software and hardware should be disaggregated, with the goal of avoiding vendor lock‑ins and cutting costs.
Vodafone enthusiasm for 'openness' is arguably no more ardent than in the radio access network (RAN) area. Alongside Intel, Vodafone co‑chairs the TIP OpenRAN Project Group, and is also behind several commercial OpenRAN trials (see table).
Vodafone OpenRAN commercial field trials (November 2019)

Market

Technology

Supplier

Notes: *Vodafonewatch unable to determine.
Sources: Vodafone presentations (TIP Summit 2019); various.

UK

3G, 4G

Mavenir Systems

Ireland

2G, 3G, 4G

Parallel Wireless

Ghana

3G, 4G

–*

Turkey

2G, 3G, 4G

Parallel Wireless

Democratic Republic of Congo

2G, 3G, 4G

Parallel Wireless

Mozambique

4G

Mavenir Systems
All to prove
Vodafone and Tenorio, along with the wider TIP community, face formidable challenges before they can realise their vision of a broad and deep interconnected RAN ecosystem based on 'open' principles.
A senior supplier executive told Vodafonewatch that many operators are holding off investment in an open 5G RAN — something which Tenorio deems necessary if OpenRAN is to achieve scale — until they know how Japan's Rakuten gets on. Newcomer Rakuten is placing heavy bets on a disaggregated RAN, but does not expect to launch the next‑gen tech until June 2020.
Nor will it escape the notice of market watchers that current OpenRAN trials are mainly being conducted in less densely populated areas. OpenRAN, at least for sceptics, still has everything to prove before it is ready for prime time. Tenorio might well privately concede this, not least because Vodafone has still to get its hands dirty with commercial 5G field trials in an OpenRAN environment.
Michaël Trabbia, Chief Executive of Orange Belgium, tellingly told Light Reading in February 2020 that the idea of open RAN technology replacing kit from established suppliers in the near term was fanciful. "OpenRAN is very interesting, but it is not yet mature enough", he said. "I'm not sure if it is realistic. We need to have 5G now. We cannot wait five years", he added.
Rubbing shoulders
Santiago, somewhat predictably, said his mission statement as TIP Chairman was to "champion continued innovation and the opening up of supplier ecosystems to more competition". It may not be entirely business as usual, however.
Whether inspired by Santiago, or because measures were already in place when he moved from Board Director to Chairman, TIP looks intent on getting closer to "adjacent industry consortia".
In the spirit of greater collaboration, and apparently in an attempt to position itself more centrally in the network standards environment, a few days after Tenorio took on the chairman role, TIP signalled more formal relationships with the: OpenAirInterface Software Alliance; Open Compute Project; Open Networking Foundation; and OpenStack Foundation.
Partnerships of this sort might partially be explained by TIP's growing industry pulling power. OpenRAN muscle was undoubtedly pumped up by Vodafone's audacious request for quotes, made in October 2019, to supply more than 100,000 sites across Europe with OpenRAN‑compliant kit, covering 2G, 3G, 4G, and 5G. "We're willing to swap out sites if we have to", said Tenorio, adding that "our aim is to have modern, up‑to-date, lower cost kit on every site".
In bed with O‑RAN (finally)
In what would have been the week of Mobile World Congress in late‑February 2020, which was cancelled because of coronavirus fears, TIP announced a "liaison agreement" with the O‑RAN Alliance, another industry body keen on RAN openness, primarily through standardised interfaces. The idea behind the collaboration is to "ensure alignment" in the shared focus area of developing interoperable 5G RAN solutions.
Vodafone joined the O‑RAN Alliance shortly before the TIP tie‑up was announced, although it seemed late to the party. The organisation had already approved 31 specifications and released 1.3 million lines of open source code, in partnership with the Linux Foundation, by the time Vodafone signed up. The O‑RAN Alliance held its first multi‑continent 'PlugFest', comprising participants from Asia, Europe, and North America, in November 2019.
A gaggle of heavyweight operators also committed to working within the O‑RAN Alliance before Vodafone finally threw its hat into the ring. They included Bell Canada, BT Group, Chunghwa Telecom, Dish Network, KDDI, SoftBank, and Sprint. The body, when parading Vodafone as its newest member, said it had more than 160 members, including 24 mobile operators.
The industry pitch from the O‑RAN Alliance is to "deliver intelligent, fully interoperable, virtualised and open RAN". There seems growing emphasis on the 'intelligent' part, however. In a potential muddying of the marketing waters, the alliance is increasingly keen on using "smart RAN" — rather than open RAN — to describe its goal.
Pushing and shoving in the supply chain
Zahid Ghadialy, Senior Director at Parallel Wireless, told Vodafonewatch that the big vertically integrated suppliers were "naturally resistant" to an open RAN ecosystem. The traditional way of doing things is for operators to stick to one or two vendors as it is typically too onerous to manage more. Vendor replacement is also a lengthy and expensive process. This old‑school arrangement suits those that have already got their feet under the RAN table.
If an open RAN ecosystem takes off and operators can easily replace their software and hardware vendors, however, the playing field for bigger and smaller players starts to level. "There are no exclusive relationships with open RAN," said Ghadialy, adding that "suppliers can be replaced with little extra effort".
At best, Ghadialy thinks there is questionable open RAN commitment from Ericsson and Nokia (and not even a show of interest from Huawei Technologies). At worst, he sees downright opposition.
Referencing "Chinese suppliers", Ghadialy said smaller operators in developing economies were being tempted by 'free' (and proprietary) equipment, thereby erecting a roadblock to openness. "In operators' conversations about how to reduce costs, [Chinese suppliers] are offering a way to reduce their capital expenditure with free hardware, but then extract operational expenditure through managed services in exchange", said Ghadialy. "As a smaller supplier, we can't afford to do that", he added.
Huawei is not involved in any open RAN industry initiative and is apparently adopting a wait‑and-see approach, although Ghadialy did note that smaller Chinese rival ZTE was "very active" in the O‑RAN Alliance.
The work of the O‑RAN Alliance includes greater openness in the fronthaul interface between broadband base units and remote radio heads. The main fronthaul 'standard', the common public radio interface (CPRI), and its successor, enhanced CPRI, have been implemented in a semi‑proprietary, non-interoperable way by large equipment vendors — much to the chagrin of 'open-minded' operators. Another O‑RAN focus area is 'X2', the interconnecting interface between two eNodeBs in an LTE network.
Despite Ericsson and Nokia both being O‑RAN Alliance members, Ghadialy thinks the two Scandinavian vendors are half‑hearted in their commitment to open RAN principles.
"Fixing the fronthaul and X2 is probably the easiest thing you can do and gives Ericsson and Nokia the opportunity to say we are 'open'. But I doubt they are fully committed [to open RAN]. They just want to have that badge [of openness]. "

— Ghadialy.
Fredrik Jejdling, Head of Business Area Networks at Ericsson, defended the supplier's corner, arguing that open RAN technology was not sufficiently mature. "What we see now is that, with O‑RAN specifications, the performance of those interfaces is not to the extent of the interfaces that are built on CPRI standards", he recently told Light Reading.
'Open' does not mean 'cheap'
The thinking behind open RAN is that it will enable more software and hardware suppliers to enter the ecosystem. This should lower costs and crank up the pace of innovation. However, one senior executive from a large supplier told Vodafonewatch, that it will be extremely difficult for new hardware providers to challenge the old guard on cost until open RAN volumes increase. This means operator procurement departments will need to change their discount-led mindset when approaching commercial agreements on open RAN. Only in about five years' time did the executive think volumes will be sufficient for new hardware players to seriously challenge existing players on price.
Amsterdam's green and red‑light district
Tenorio cut a confident figure when he took centre stage for his keynote presentation at TIP's fourth annual summit, held in Amsterdam during mid‑November 2019.
Primarily based on experiences in Turkey, where Vodafone began its first commercial OpenRAN field trial in July 2019, Tenerio advanced the argument that it was only a matter of time before deployments extended beyond rural locations and into more densely populated areas, Rollout acceleration was now possible, he insisted, because of a virtual feedback loop where learnings from first commercial trials could be used to replicate models elsewhere.
"We're learning about rollout and commercial models… looking at operational and integration challenges, more than just trialling the technology. We're learning a lot. We're going beyond technology validation. We're listening to what our customers are telling us after we switch it on. We're learning about rolling it out and the capabilities we're going to need. "

— Tenorio.
If Tenorio thought the OpenRAN trials represented something of a green light for scaling up the technology and expanding the ecosystem, he faced a red light from big‑name infrastructure suppliers, with the notable (and surprising) exception of Samsung, which hitherto appeared unenthusiastic about hardware and software disaggregation.
Reporting back to TIP delegates on the results of Vodafone's OpenRAN 5G NR software request for information (RFI), he said seven 'challenger' suppliers responded: Altiostar, Altran, Mavenir, Parallel Wireless, Phluido, Radisys, and Samsung — with no mention of Ericsson, Huawei, and Nokia.
Tenorio nonetheless claimed the RFI results "looked very good", and that "we are better prepared and more ready to go with OpenRAN 5G in suburban and urban areas than we thought we were".
Samsung came out as RFI winner in terms of highest level of compliance (beyond 80%). He described that as "spectacular". Tenorio did not reveal compliance levels of the other six — although they apparently averaged out at around 60% — or which aspects of the RFI suppliers were falling short. Conditions attached to Vodafone's OpenRAN 5G NR software RFI comprise:
Commitment that software runs on x86 servers/GPP hardware.
Ready to open interfaces and support multiple vendors.
Support O‑RAN specifications.
Be a TIP member.
On the question of hardware pricing, Tenorio said a specific target was $1,000 (£813/€897) MIMO (1800MHz, 4T4R, and 160W RRH). Vodafone, he said, was working on reference design, which is most likely through the OpenRAN 5G NR Project Group, which Vodafone co‑chairs with US operator Sprint (Vodafonewatch, #173). "If I'm speaking at TIP 2020 summit, I'll come with one of these white boxes", said an optimistic Tenorio.
Talking Turkey
Vodafone's most advanced OpenRAN commercial field trial is in the town of Bilecik, Turkey. Live since July 2019, it involves 25 macro sites using multiple bandwidths: 800MHz, 900MHz, 1800MHz, 2.1GHz, and 2.6GHz. Rural and suburban coverage is targeted initially before moving on to urban areas. "The optimisation phase is still in progress", said Miguel Marin, Vodafone's Technology Director of Africa, Middle East and Asia Pacific, at the TIP Summit in Amsterdam. He said that Vodafone was working with suppliers in DevOps mode, and expected to achieve target key performance indicators soon. "Installation and activation are very fast, and we've already achieved acceptable QoS [quality‑of-service] levels", he said.