Former Vodafone OpCo jumps on CX/digital transformation train in a big way, in bid to raise profitability.
Quadruple IT stack legacy of time in Vodafone Group one area of inefficiency to be removed.
Two of top team shuffled out amid commercial reset, including long-time Vodafone exec Antony Welton.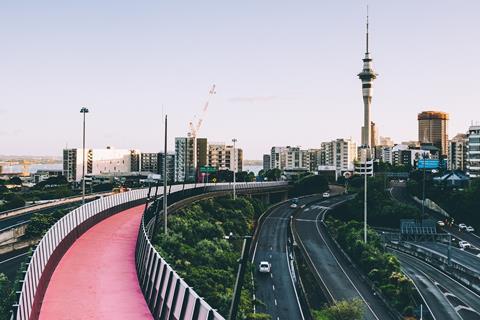 Vodafone New Zealand (Vodafone NZ) is embarking on a major reset of its business in a bid to become a leaner, quicker, and more "New Zealand-focused" outfit, while making a further attempt to escape tech, ops, and strategy legacy left over from its days as a Vodafone Group OpCo.
The operator — sold to infrastructure investors Infratil and Brookfield Asset Management in 2019, but still a close affiliate of Vodafone Group, via a Partner Markets arrangement formed at the time of the deal (Vodafonewatch, #175) — is understood to have briefed staff on the "operating model" shift this week.
Chief Executive Jason Paris billed the reboot as focused around customer needs and warned that "tough choices" would be made regarding the parts of the business it will retain and jettison.
Consolidation for sales and service…
The reorganisation is seen as multi-faceted, and evolving, with one part seeing a meld of Vodafone NZ's enterprise and consumer business units into an all-in-one, go-to-market division. Documentation that Vodafonewatch has had sight of indicates Consumer Director Carolyn Luey will leave the operator as part of this amalgamation.
Other expected Senior Leadership Group changes include the departure of Customer Operations Director Antony Welton. This comes with the operator planning a major overhaul of customer service and sales functions, which could see eventual repatriation of overseas contact centres (although it is not yet clear whether Vodafone Intelligent Solutions, Vodafone Group's shared services function, could be impacted).
Welton — whose next posting is yet to be revealed — is a long-time Vodafone executive, filling roles in India, Japan, NZ, and the UK in a spell stretching back to 2002.
Stuff reported that the overall business restructure will see Vodafone NZ remove about 200 jobs — approximately 10% of its workforce — with the axe "largely" set to fall on back-office and management roles. At the same time, the operator reportedly plans to create another 150 jobs, 100 of which will come via the customer service and sales improvement plan.
… as well as network and IT tech
With Vodafone NZ remaining part of the wider Vodafone world, and a partner on buying in some areas, the pivot will be closely watched by Group suppliers.
It is expected to see added technology investment — NZ $115m (£60.4m/€70m), according to Stuff — as part of a renewed attempt to consolidate and modernise the operator's IT estate and further develop its network.
Paris alluded to the impending reorganisation in Infratil's Corporate Analyst Meeting earlier this month, saying Vodafone NZ's leadership was making some "prioritisation calls to focus on fewer big programmes of work".
" You'll see us continue to focus on cross-company cost reduction, targeted reinvestments on those areas that our customers care most about, further investments in our networks, onshoring some of the customer service roles where it makes sense, the first release of our digital transformation programme, and some improved trading results. "

Paris (via CQ FD Disclosure).
Vodafone NZ's IT team had made good progress "stabilising our legacy IT", but was "still serving our customers on four different technology stacks", said Paris.
" So the way that our people are serving our customers with their complexity, I think, is absolutely incredible. Our IT team is doing a brilliant job of stabilising that legacy IT to the point it's the most stable that its ever been. "

Paris.
Infrastructure M&A is another potential development.
" We have a very attractive set of fixed and mobile network assets, [which is] without a doubt one of the reasons that Brookfield and Infratil were interested in buying Vodafone New Zealand and with that ownership change came a great deal of infrastructure experience around our Board table from Brookfield and Infratil that we clearly utilise. So with lots of deals being done around the world, including in Australia emerging, we continue to actively assess our long-term infrastructure asset monetization opportunities. "

Paris.
The restructuring is the latest in a series of business transformation attempts by Vodafone NZ over the past decade, in a bid to lean-out and improve profitability. Paris had previously moved to revamp the OpCo's internal operations in 2018 as Vodafone sought to prepare the ground for a flotation — a plan subsequently superseded by the sale to Brookfield and Infratil (Vodafonewatch, #170 and #171). Internal efficiencies were also the focus of a previous, failed attempt to merge with broadcaster Sky Network Television and the operator's earlier, convergence-focused takeover of wireline player TelstraClear.
Paris doesn't miss London
The event saw executives paint the picture of a more responsive and footloose Vodafone NZ, following its shift away from ownership by Vodafone.
Paris — who was brought in to lead Vodafone NZ pre-sale, in 2018 (Vodafonewatch, #170) — said that he felt "very privileged that Infratil and Brookfield have brought Vodafone New Zealand back home".
" What you're seeing, I think, today is momentum building off the ability to execute a 100% New Zealand-focused strategy and some of the results are starting to come through. "

Paris.
Jason Boyes, Head of European Operations at Infratil, noted that the infrastructure group was "perhaps… not like a global telco company like Vodafone, who has group-wide global views on their investment business that would hold back, say, a local team from optimising the situation in New Zealand".
Somewhat ironically, however, Paris' claim to be refocusing Vodafone NZ onto a "new, digital telco operating model" could easily have been Vodafone counterpart Nick Read talking about the Group's own, ongoing effort to improve efficiency and speed.

Richard Agnew is Group Editor at TelcoTitans.