Vodafone UK teams up with Ericsson, MediaTek, Oppo, and Qualcomm for the next stage of its 5G network.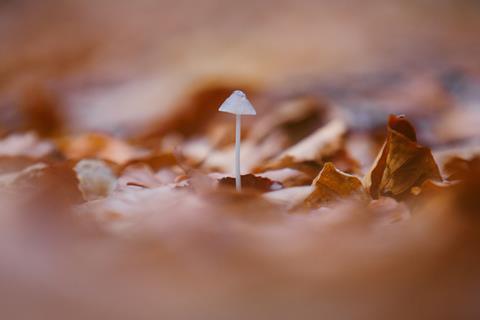 Vodafone UK (VfUK) started development of the next phase of its 5G network, establishing a trial standalone 5G New Radio (5G NR SA) network at Coventry University.
Networking partner Ericsson provided the 5G equipment, including its 5G Radio Dot small cells, with support from Taiwanese semiconductor vendor MediaTek, China‑based device maker OPPO, and Qualcomm. OPPO flagged the use of its Find X2 Pro and Reno3 smartphones, based on MediaTek and Qualcomm technologies, to test network-slicing capabilities.
VfUK provided few details on when the standalone 5G NR SA network will become available, merely highlighting the functionalities that the new network will enable, such as edge computing, network slicing, and ultra‑low latency. Current non‑standalone 5G NR networks use LTE as an 'anchor' network, while 5G NR SA involves the creation of a separate 5G core network.
The standalone 5G trial was unveiled on 3 July 2020, exactly a year after VfUK launched commercial 5G services in seven cities (Vodafonewatch, #177).
As things stand, the OpCo has provided few details on actual take up of 5G services; a spokesperson for VfUK confirmed that it has "not given out any specific numbers". Vodafone did reference the impact of 5G on customer acquisition during the financial year to 31 March 2020. It noted that 348,000 contract customers were added during the year, compared with 264,000 in the previous year, "supported by our new range of commercial plans, including speed‑tiered 'Vodafone Unlimited' mobile data propositions and our 5G launch in July [2019]".
VfUK said 5G services are now available in 44 locations across the UK.
Huawei Technologies was conspicuous by its absence from the OpCo's standalone 5G vendor line‑up. Nick Jeffery, Chief Executive of VfUK, indicated that Huawei "remains a valued partner of ours, and we would happily continue that relationship. But whether we do or not is the UK government's decision to make — we will respect and comply with whatever it decides".
Vodafone has generally continued to voice concerns about excluding the China‑based vendor from 5G networks. In the UK, Prime Minister Boris Johnson recently hardened his stance, prompting Scott Petty, Chief Technology Officer at VfUK, to warn of the potential cost of replacing existing equipment (Vodafonewatch, #187).