Upgrade simplifies finance, human resources, and supply chain.
Long‑time suppliers SAP, Accenture complete project in 18 months, after more than a year of preparation.
Vodafone Germany opts for IBM's help with SAP S/4HANA migration.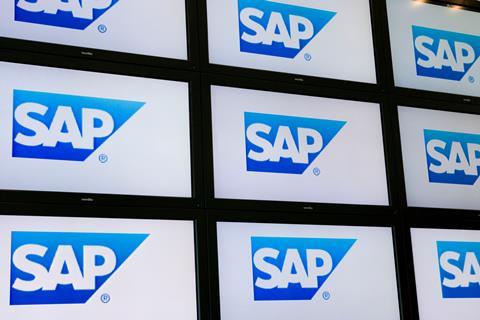 Vodafone talked up its successful migration of business support functions — finance, human resources, and supply chain — from a single instance of SAP's Enterprise Resource Planning Central Component to SAP S/4HANA, which went live in November 2019. Long‑time suppliers Accenture and SAP provided the system integration and software, respectively, while Tricentis delivered software testing.
The project took 18 months to execute across 22 countries and more than 100 legal entities, and is considered one of the world's largest implementations of SAP S/4HANA, according to Computer Weekly. S/4HANA was rolled out across Vodafone OpCos in November 2019, a year after the database migration from Oracle was completed in November 2018. The project clearly marks an important step in the operator's digital transformation efforts (Vodafonewatch, #156 and #160).
The SAP upgrade is the latest project in a supplier relationship that dates back to around 2006 when Vodafone launched the EVO transformation programme in an effort to streamline and centralise IT functions for finance, human resources, and supply chain across its international footprint (Vodafonewatch, #87, #90, and passim). Accenture designed and deployed the SAP solution for EVO. At the time, EVO was considered to be Vodafone's largest transformation project and took six years to complete.
Ignacio Garcia, Chief Information Officer for Corporate Information Systems at Vodafone, told Computer Weekly that the project has simplified the operator's enterprise software, and improved its data analysis, process automation, standardisation, and user experience. He told the publication that "we have managed to optimise our own operations and be far more efficient. We have killed all the legacy and the extra complexity that we had in the landscape".
Garcia explained that the S/4HANA solution is currently implemented on‑premise, but that Vodafone will eventually move to the cloud. Nearer term, the next upgrade is expected to be implemented in November 2020 with the next release of S/4HANA.
"We didn't have the computing power before. In our business, we have hundreds of thousands of towers, and every tower has thousands of components. The data from all of those assets was too huge to be analysed before. Now, with HANA, we can have analysis and do predictive on that type of data. That is one example of the benefit, but there are more. There is also the integration with external data sources and IoT [Internet of Things] data, [which was] previously… difficult and not real‑time. "

— Garcia.
Vodafone Germany goes with IBM
Vodafone Germany (VfD) also completed a migration to S/4HANA at the end of 2019, but chose IBM Services for system integration (Vodafonewatch, #183). S/4HANA underpins VfD's Digital Logistics Hub, which the operator created to handle logistics for its distribution network, retail operations, and warehouses in Germany (Vodafonewatch, #146).