Vodafone Spain signs strategic agreement with market leader Securitas Direct.
Announced shortly after Movistar's Prosegur JV published its first positive customer acquisition results since its March launch.
Telcos increasingly prevalent in Spain's home security market.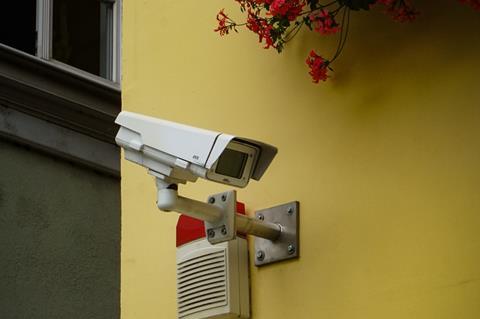 Vodafone Spain signed a strategic marketing agreement with market‑leading alarms provider Securitas Direct, according to an Expansión report.
This would mark Vodafone's entry to the Spanish household security market, following in the footsteps of rival Telefónica España's (Movistar) similar play in late‑2019.
Movistar launched a 50:50 joint venture with Securitas' opposite number Prosegur in November last year, spending €300m (£337m) in the process. The tie‑up, which has just started to overcome an initially slow start during the beginnings of the COVID‑19 pandemic, has just published positive results for the quarter to 30 September 2020. This showed the Movistar Prosegur Alarmas joint venture tripling the rate of quarterly customer acquisition, year‑on‑year.
Until 2018, Movistar was partnered with VeriSure, Securitas Direct's consumer‑facing brand. The Movistar VeriSure Hogar portfolio was axed after Securitas Direct withdrew (Telefónicawatch, #98 and #127).
Dipping a toe
When compared to Vodafone's entrance to the market, Movistar's appears far more robust. Its Movistar Prosegur Alarmas JV means real skin in the game, while Vodafone's agreement appears to be limited to commission payments. However, as shown below, Securitas Direct's superior market share provides Vodafone with a decent opening.
It also fills out Vodafone's V‑Home smart services package. The addition of an alarms partner fits into the operator's portfolio of connected home security solutions V by Vodafone. This project has been noticeably quiet since its 2016 launch (Vodafonewatch, passim).
A familiar business
Movistar and Vodafone are not the only operators tapping home‑security:
MÁSMÓVIL regional operator Netllar holds a distribution agreement with security solutions provider INV in the Levantine region, which Expansión reports may be expanded to the rest of Spain.
Orange Spain has been candid about its ambitions to enter the home security business in earnest. To advance this, it will pull out of its distribution agreement with alarms provider ADT Tyco on 31 December 2020, with a view to purchasing a 50%‑stake in ADT's Spanish business. The operator is reportedly weighing up the potential to establish a JV, similar to that of Movistar and Prosegur. Orange has previously been unsuccessful in attempts to purchase other alarms providers, however.
Spanish home security market, November 2020
Alarms provider
Telco partner
Subscribers (approximate)
Sources: Expansión, companies.

Securitas Direct

Vodafone

1,200,000

Prosegur

Movistar

250,000

ADT

Orange

100,000

INV

Netllar (MÁSMÓVIL)

50,000

Trablisa

-

35,000

Total

1,635,000


Joseph Purnell is a Staff Reporter for TelcoTitans, contributing telecoms news analysis since 2019 as part of the TelcoTitans and Market Mettle Editorial team.